Master of Science in Supply Chain and Purchasing Management
Home ›
MSc ›
Master of Science in Supply Chain and Purchasing Management
Read more about this program on the school's website
Program Description
Managing Global Supply Networks: Sustainable, Digital, Strategic
Supply chain and purchasing professionals with the right skills and expertise are in high demand. You need to source both locally and globally, apply the latest digital technologies, deal with increasing supply chain risks and ensure a sustainable supply chain. Supply chain and purchasing managers need to be multi-skilled international movers.
The MSc in Supply Chain and Purchasing Management (MSCPM) at Audencia Business School is your ideal starting point for launching a successful career in a thriving field with unlimited career prospects. Our unique approach brings together procurement, global sourcing and supply chain strategies, while also covering contemporary topics such as green logistics, big data, digital transformation, negotiation and commercial law.
Conduct exciting consulting projects with top corporations
Attract top employers, enjoy personalised career services and complete an internship anywhere in the world
Build your reputation at a triple-accredited, highly ranked institution that is also certified by IPSERA
Live in the heart of beautiful Nantes, France, one of Europe's most liveable cities and a hub of business and innovation – the ideal place to develop your skills
The MSCPM programme is accredited by the French accrediting body "Conférence des grandes écoles".
Key Information
Eligibility:
Proficiency in English
Four-year bachelor's degree in business or engineering (Core Track MSc programme)
If you have a 3-year bachelor's degree or a four-year bachelor's degree in a field other than business or engineering, you will have to validate the 30 ECTS semester of the Extended Track before entry into the Core Track MSc programme.
Degree earned: MSc (Master of Science) in Supply Chain and Purchasing Management
Credits awarded for the MSc programme: 90 ECTS credits
Duration: 18-24 months, full-time
Programme start:
Core Track- September and February intakes
Extended Track- September intake only
Tuition: €17,500 for Core Track; €21,000 for Extended Track
Programme
Influential industry leaders from across the globe design and partner with Audencia's MSc in Supply Chain and Purchasing Management (MSCPM) to give you the expertise and skills you need to thrive. Audencia is triple-accredited, highly ranked and internationally oriented. We are known for global responsibility research and teaching – and great career results.
Our main campus is in Nantes, France – widely recognised for the quality of life and affordability, and an ideal location for continuous language practice and growing your international professional network. Located at the mouth of the Loire river, bordering the Atlantic Ocean and just two hours from Paris, Nantes is the perfect place to study supply chain and purchasing management.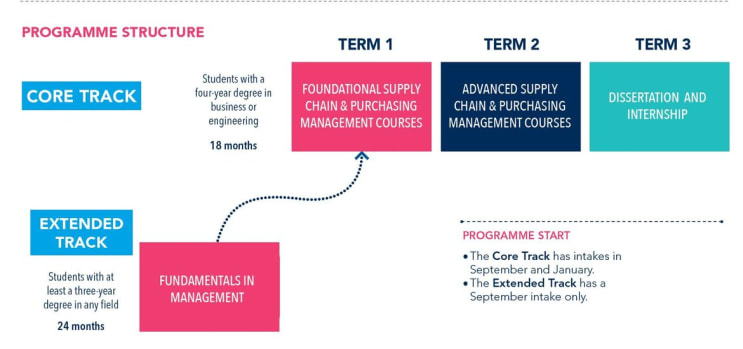 Teaching Methods
Our teaching methods emphasise the international aspect of each class and give you the technical, analytical and communication skills required – with 26% of the programme delivered by industry professionals.
Career & Alumni
Proven career outcomes for international success
Audencia works hand in hand with the corporate world and is a leader in responsible management practices. As a result, 82% of MSc in Supply Chain and Purchasing Management graduates are employed before graduation.
Note: Statistics are based on the number of replies to the question. They relate to all classes to date unless otherwise stipulated.
Industries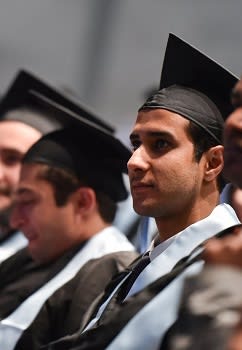 Aeronautics
Agribusiness
Automotive
Building
Chemical
Civil engineering
Consulting
Electronics
Energy distribution
Engineering
Fashion
Government
Information systems
Insurance
Mechanical
Metals
Non-profit
Professional services
Retail
Textile
Transportation
Positions
Here are a few of the positions graduates are qualified to hold:
Head of logistics
Buyer
Head of customer services
Demand Planner
Purchasing manager
Logistics project manager
Commodity procurement manager
Supply chain manager
Logistics performance manager
Operations manager – logistics and warehousing
Companies
Here are just a few examples of companies employing MSCPM graduates:
Amazon
CGI
Dow Chemicals
Ferrero
General Electric
Huawei
Lactalis
LVMH
Nestle
Procter & Gamble
Renault
Sanofi Aventis
Sodexo
Toyota
Valeo
Volkswagen
Whirlpool
Career services
Audencia provides you with personalised career services that address your specific experiences, strengths and weaknesses, and goals. We also cultivate close ties with the business world, which benefit you in the classroom and in your future career.
Individual career coaching and advising
15,000+ employment opportunities posted each year on our dedicated intranet
Employment fairs with 120+ companies
CV workshops
Interview preparation and mock interviews
Panel discussions with professionals and alumni
Assessment centre preparation
Personal development programme on topics including leadership skills, communication skills, ethics, intercultural management and networking
Auditing sector fair
Information resources and online tools
Access to 100+ career events on various topics
Audencia also has a business incubator that supports select graduates in their entrepreneurial work.
Admissions & Finance
Join us in Nantes to internationalise your future career! Here is a breakdown of everything you'll need to make it smoothly through the application process. Or simply apply now.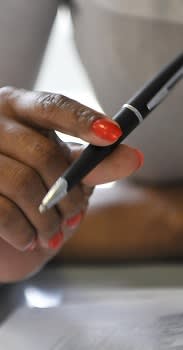 Eligibility
Master of Science in Supply Chain and Purchasing Management (MSCPM)
To apply to the MSCPM, you must have:
Proficiency in English
Core Track: four-year bachelor's degree in business or engineering
Extended Track: three-year bachelor's degree in any field, or a four-year bachelor's degree in a field other than business or engineering
Note that you can apply during the last year of your bachelor's studies.
Applying independently
You may begin your online application at any time; you can save it and make changes before submitting. Admissions are open until the programme is full; however, we strongly recommend applying by the early application deadline of 31 January for the September intake.
Note: Students who choose the study abroad option at MIP must do so at the point of application.
Documents
In addition to the online application, you will be required to submit the following documents:
CV and cover letter in English
Copies of diplomas and academic transcripts
English test score (TOEFL, TOEIC, IELTS)*
Copy of identity document (e.g. passport)
Photo (jpeg, 346 x 366 pixels)
*English test scores are not required for native speakers or applicants who have completed their undergraduate degrees in English. Contact us if you have a different English test score or are planning to take a test later in the year.
Tuition
MSCPM (18-month programme) €17,500
MSCPM (2-year extended programme) €21,000
Other costs linked to school fees
Application fee: €100.
Costs such as visa fees, CVEC, complementary health insurance, transportation, accommodation and meals are to be paid directly by the student.
Financing
There is a range of scholarships you may be eligible for. Please contact us with questions.
Last updated Nov 2019
About the School

Founded in 1900, Audencia Business School is one of the best management schools in Europe. The EQUIS, AACSB and AMBA international accreditations added to the positive evaluation by AERES (the French ... Read More
Founded in 1900, Audencia Business School is one of the best management schools in Europe. The EQUIS, AACSB and AMBA international accreditations added to the positive evaluation by AERES (the French agency that rates research and higher education) underline a commitment to teaching excellence.
Read less
Nantes ,
Bradford ,
Bilbao ,
Nantes ,
São Paulo ,
Toulouse ,
Beijing ,
Milan ,
Shenzhen
+ 8 More
Less