Master of Science in Supply Chain Management
Home ›
MSc ›
Master of Science in Supply Chain Management
Program Description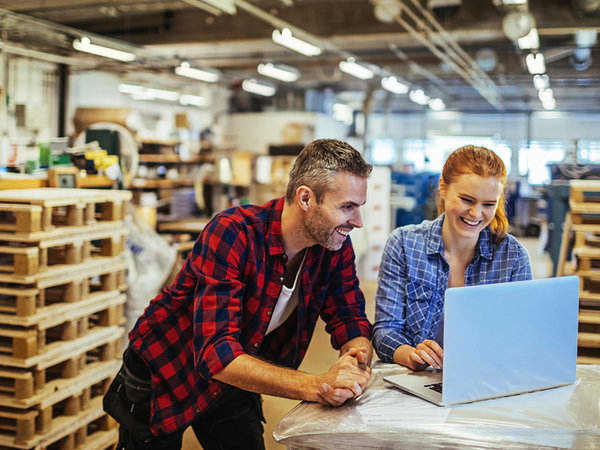 WPI's MS in Supply Chain Management, a STEM designated degree, prepares students for a career in managing the global demands, distributions, and fulfillment of goods and services. The MS in Supply Chain Management provides students with the skills and hands-on project management techniques necessary to design and manage an effective supply chain. As a global economy offers more opportunities for goods and services to move across continents on a daily basis, it also increases the challenges of managing the forecasting and flow of products, information, and capital. As each of these factors can impact an organization's profitability and overall customer satisfaction, professional training in supply chain management becomes an essential part of a company's leadership team.
Curriculum
The MS in Supply Chain Management can be completed on a part-time or full-time basis and includes an intensive analytical curriculum and a distinctive Graduate Qualifying Project (GQP). Core coursework offered online and on campus, offers a practical foundation in the multidisciplinary factors that influence how a supply chain is managed, analyzed, and designed. You'll examine how various factors and technologies impact the three flows (material, information, and capital) of a supply chain and will learn the skills needed to manage materials, data sources, marketing tools, and disruption/risk. The GQP offers a supply chain consulting project through an industry partner.
Students must complete the following seven required courses:
Analyzing and Designing Operations to Create Value
Supply Chain Analysis and Design
Global Purchasing and Logistics
Project Management
Consumer Behavior
Negotiation
Supply Chain Consulting Project
Students must complete five electives, distributed as follows:
Finance, choose one from the following list:
Financial Intelligence for Strategic Decision-Making
Financial Information and Management
Special Topic – Financial Analysis of Supply Chains
Choose three electives from the following list:
Data Mining Business Applications
Digital Marketing
Operations Risk Management
Optimization Methods for Business Analytics
Special Topic – Sustainable Supply Chain & Operations Management
Special Topic – Materials Management in Supply Chains
Special Topic – Supply Chain Simulation Modeling and Analysis
Special Topic – Supply Chain Performance Analysis
Supply Chain Research
One graduate course in another Business discipline or outside Business
After Graduation
The MS in Supply Chain Management program gives the skills and practical experiences necessary to begin developing a career in the rapidly growing supply chain management field. An excellent and plentiful job market, especially those of international scope, means graduates can begin to take on leadership positions early in their careers including roles as a supply chain technical analyst, commodity manager, director of purchasing, performance improvement senior manager, or director of supply chain operations. Industries in need of supply chain managers include manufacturing, transportation, retail, government, education, and technology.
BS/MS Option
Undergraduate students interested in WPI's MS in Supply Chain Management may choose to earn an advanced degree in accelerated time with the BS/MS degree option. For more information about the requirements for this MS, contact the Graduate Admission Office of the Foisie Business School. Generally, students submit the online graduate application in their junior year (choose the BS/MS program and then Supply Chain Management on the application) and may talk to an advisor about double counting any credits for the BS and MS in the senior year.
Resources for International Students
The International House provides ongoing programs and essential services to assist, guide, and support international students and scholars in their transition to U.S. society and academic culture.
Getting Admitted
A technology-centric world needs business-savvy professionals
The Foisie Business School graduate admissions team will help you find the right degree program for your career goals, guide you through the application process, and, if you are admitted, assure you are on the right track for success.
WPI generally attracts candidates with backgrounds in engineering, science, and information technology, but many of our graduate business students are also marketers, entrepreneurs, researchers, financial managers, and medical practitioners. Whatever your focus when you come in, you will leave with a keen business sense for a technology-centric world. WPI graduate business students are bright, hardworking, committed individuals from across the globe and industry spectrum.
WPI is accepting applications for fall 2019. Scholarships are available.
The following application deadlines apply:
For U.S. applicants - July 15 (fall) / December 15 (spring)
For International applicants - June 15 (fall) / November 6 (spring)
For Ph.D. applicants - February 1 (fall)
After the deadlines have passed, applications are reviewed on a rolling basis.
Required testing information
Any international applicant seeking to attend WPI on an F-1 Student Visa must submit official TOEFL scores or IELTS scores. However, if applicants have two years of continuous full-time college study completed within the last five years, in a country whose official language is English, he or she can apply for a TOEFL/IELTS waiver by contacting an admissions counselor.
While WPI requires a minimum TOEFL score of 84, the Foisie School of Business requires a minimum TOEFL score of 90 or IELTS score of 7. The Foisie School of Business requires a GMAT score of 500 or its equivalent on the GRE. There are no minimum GRE scores, but the average for admitted students over the past three years has been 150 verbal, 165 quantitative, and 3.0 analytical.
Application Requirements
Department/Program: Foisie School of Business
Online Application Submission Deadline: International applicants should apply by Jun 15 for fall and Nov 6 for spring. Domestic applicants should apply by Jul 15 for fall and Dec 15 for spring. Decisions are made on a rolling basis.
All Credentials Deadline: We recommend completing your application within 15-30 days of submission. An interview may be offered once all credentials have arrived.
Official transcripts for all post-secondary colleges or universities: Required
Application fee of $70: Required
Letters of Recommendation: Three letters of professional recommendation from individuals who can comment on your qualifications for pursuing graduate study are required. Please invite your recommenders to submit their letters electronically via the online application. Academically qualified recommendations may be submitted, as needed.
GRE: GMAT or GRE scores are required; waivers could be available for WPI alumni who have achieved a 3.0 GPA or higher and may be waived for applications with special circumstances. For more information please see below.
Statement of Purpose: Required; a resume is also required.
Video Essay: Required: Online video interview, completed at your convenience.
Last updated Oct 2018
About the School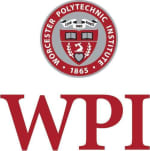 Worcester Polytechnic Institute was founded in 1865 to create and convey the latest science and engineering knowledge in ways that are most beneficial to society. Today, WPI holds firm to its founding ... Read More
Worcester Polytechnic Institute was founded in 1865 to create and convey the latest science and engineering knowledge in ways that are most beneficial to society. Today, WPI holds firm to its founding mission to provide an education that balances theory with practice, a philosophy symbolized by the towers of our two original buildings, pictured above.
Read less