Master of Science in Software and Data Engineering (MSDE)
Home ›
Master ›
Master of Science in Software and Data Engineering (MSDE)
Program Description
Software plays a pivotal role in almost all aspects of our life, including transportation, communication, economy, and healthcare.
We put trust in software to accomplish complex and vital tasks for us, such as managing our finances, sharing our family and friends' memories, diagnosing diseases, flying airplanes or driving cars. The complexity of these tasks, while becoming transparent to us, does not go away: It is distilled into the software our civilization depends on. Indeed, we are already in the era of ultra-large-scale software systems, composed of millions of code components interacting among them. In such a scenario, the software cannot be understood without its data and data becomes valuable only thanks to the software analyzing it. In other words, software engineering aims at managing the complexity of software, keeping it under control. Data engineering focuses instead on how to collect, store, and process huge amounts of data, that can be analyzed to gather insights and support decision-making activities. The master features courses taught by the world's leading researchers of the Software Institute at the USI Faculty of Informatics.
Awarded Degree
With the successful completion of the program, students will be awarded a Master of Science in Software and Data Engineering.
Structure and contents
The Software Engineering module embraces 36 ECTS and provides students with a deep knowledge of state-of-the-art techniques. Topics related to this module are software design, software quality and testing, software architecture, software performance, and software analytics.
The Data Engineering module includes three courses (18 ECTS) teaching students techniques and tools to design and model data (1st semester), to convert data into information (2nd semester), and to transform information into knowledge useful to support decision-making activities (3rd semester). The topics studied in the Software and the Data Engineering modules are continuously integrated through the whole course of study. This is done by devoting 18 ECTS to deal with both Software and Data Engineering with project-based learning.
The Electives module includes 12 ECTS, that the student can freely select from a given list of courses offered at the USI Faculty of Informatics based on his/her personal preference. Finally, the remaining 36 ECTS are dedicated to the MSc thesis.
Students will use the 6 ECTS of the 3rd semester to visit the research groups of the Software Institute of the Faculty of Informatics and to prepare a thesis proposal. Then, they will work full time on the thesis in the 4th semester in the research group of their choice.
Teaching
The Master in Software and Data Engineering features courses taught by internationally renowned professors, being leading researchers at the USI Software Institute.
The teaching philosophy implemented throughout the Master aims at preparing and facilitating the student's process of self-learning and self-acquisition of valuable knowledge and skills. Students master core design thinking processes, learning how to analyze a problem, define different solution strategies, analyze trade-offs and take a suitable design decision taking into account relevant constraints. Students learn valuable lessons while facing real-world datasets to be explored and prove themselves by building the software to do so.
All courses promote a mix of theory with practice, featuring a hands-on, learning-by-doing approach, with short-/long-term projects in which students apply what they study to concrete problems and datasets taken from the real world. Students are also expected to substantially improve their collaboration, presentation and communication skills, thanks to the public project presentations planned for most of the courses.
Career Prospects
Software lives in a world of data. Data is the new oil. Data is the new natural resource to be mined and exploited using the software.
Data analytics software provides actionable insights on the basis of continuous improvement and decision-making processes. Such insights can be found by exploring large quantities of data, by asking the right questions and knowing how to reliably and efficiently find the appropriate answers.
Students graduating in this Master will be highly specialized software and data engineers, able to fully understand and manage the complexity of modern software systems and of the sea of data surrounding them. Such a unique profile balancing both software and data engineering skills is significantly different from other Master Programs in Data Science that are appearing elsewhere in Switzerland and throughout Europe.
Mastering how to effectively use software to deal with the data deluge is a key capability for any organization undergoing digital transformation efforts. Also, the demand for software and data engineers is currently very high and it is expected to grow even more in the near future.
Besides the expected high employability in industry, graduates will also represent the perfect candidate for pursuing a Ph.D. degree at USI in one of the research groups of the Software Institute.
Admission
The formal requirement for admission to the Master in Software and Data Engineering is a Bachelor's degree granted by a recognized university in the field of Computer sciences or related disciplines.
Candidates with a Bachelor's degree of a recognized University of Applied Sciences may be admitted with 30-60 additional ECTS to be earned during or before the beginning of the program, with Bachelor courses according to a study program defined by the scientific director. Admissions will be treated on a case by case basis.
Language
Admission to English-language graduate-level (Master) programs at USI requires a good command of the English idiom. Non-English native speakers applying for such programs, or whose previous degree was obtained in another language, are required to provide an internationally acknowledged language certificate equal to the B2 level, as defined by the Common European Framework of Reference for language learning (CEFR), or equivalent (e.g. TOEFL, IELTS, etc.).
The B2 level on the CEFR corresponds to the following scores in internationally acknowledged exams:
IELTS
5.5
TOEFL
Computer-based: 183
Internet-based: 65
Paper-based: 513
Cambridge English
FCE (First Certificate English)
TOEIC
Listening & Reading: 785
Speaking: 150
Writing: 160
Students admitted under the above-mentioned condition (with the exception of the Master in Cognitive Psychology in Health Communication) must achieve a C1 competence in English within the maximum time required to obtain the Master's degree.
The level can be certified either by attending a language course offered at USI during the Fall and Spring semester, and by taking the final exam, or by providing an internationally acknowledged language certificate*.
* The C1 level on the CEFR corresponds to the following scores in internationally acknowledged exams:
IELTS
7.0
TOEFL
Internet-based: 100
Cambridge English
CAE (Advanced certificate), grade C or above
BEC (Business English), grade C or above
TOEIC
Listening & Reading: 945
Speaking: 180
Writing: 180
Italian
As Lugano is located in the Italian-speaking part of Switzerland, students might be interested in acquiring the basics in Italian.
The Università della Svizzera Italiana offers a free of charge Italian language course.
Application Procedure
To submit your application, please refer to the indications for filling out the online form available here: http://application.usi.ch.
Paper Application
Please note that we prefer online applications.
Applications can also be submitted with the application form and required paper documents (email or fax submissions will be rejected) to the following address:
Università della Svizzera Italiana
Faculty of Informatics
Admission Office
Via G. Buffi 13
CH-6900 Lugano
Switzerland
Required documentation
The following pieces of documentation have to be sent in paper form:
The completed application form (you may download it in pdf format);
Photocopy of past diplomas (Bachelor, licentiate, four-year degree, maturity);
Official transcript of results of university examinations;
Certified translation of any diplomas written in a language other than Italian, German, French, English, or Spanish;
Curriculum vitae (Resume)
Personal letter of motivation drafted by the candidate;
Official certification of proficiency in English;
Photocopy of an identity card or other documents;
Photocopy of residence permit for foreign nationals already domiciled in Switzerland.
Photocopy of past degree certificates
Where a candidate has not fulfilled all the requirements for the Bachelor's degree, licentiate or other, copy of the diploma may be sent at a later stage, but in any case no later than the beginning of the matriculation period. If so, please indicate the expected date of the award and enclose an official document issued by the awarding institution confirming these terms.
Letter of motivation
Candidates are required to draft a letter (not more than one page) introducing themselves and explaining their particular interest and reasons for seeking admission to a given Master's degree.
Registration fee
The Lisbon convention regulates the recognition of university degrees between signatory countries and considerably simplifies the administration of admission procedures. For this reason, candidates whose previous degree studies were completed in countries outside this Convention (see list below) are invited to pay an application fee of SFr. 100 accounting for the higher administrative costs of processing more complex files. If the candidate is admitted, the fee will be deducted from the amount of the tuition fee for the first semester. The administrative fee is not refundable in other cases: if admission is not granted, or if the candidate decides to withdraw or fails to matriculate.
Application deadline
Intake February 2021
The application deadline is 15 January 2021.
The application deadline for candidates who need a visa is 1 November 2020.
Late applications will be considered only in case of available places.
Intake September 2021
Applications will be accepted starting from mid-November.
The application deadline is 31 July 2021.
The application deadline for candidates who need a visa is 30 April 2021.
Late applications will be considered only in case of available places.
Fees
Tuition fees for the Master's degrees amount to CHF 4,000 per semester. Applicants whose official residence was in Switzerland or Liechtenstein at the time of the final high school exam (Maturità) pay a reduced semester fee of CHF 2,000.
Tuition fees are payable at the beginning of each term, by the deadline indicated on the invoice; fee payment is an essential condition for matriculating or renewing one's enrolment.
Last updated Jan 2021
About the School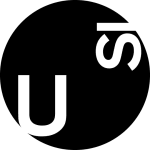 USI is a young and agile university that offers its students a quality education and an enhancing study experience. International faculty teach students with an interdisciplinary, engaging, and intera ... Read More
USI is a young and agile university that offers its students a quality education and an enhancing study experience. International faculty teach students with an interdisciplinary, engaging, and interactive approach, leaving room for practical application. The quality of the study curricula is complemented by USI small size, by its cosmopolitan environment and its informal and dynamic culture. These elements make USI a hub of opportunity open to the world, where students can engage in direct dialogue with their professors and define their educational path, discover unexpected horizons, and embrace international careers.
Read less