Program Description
Summary
Robotics Engineering is the local track of the Emaro+ double degree international Master. Emaro+ students attend each year in a different European university; local students attend at UNIGE the whole single degree. The track, totally in English, has a structure compliant with international standards: continuous assessment, few exam sessions, laboratory activity, one full semester thesis. Students mobility abroad, as well as achieving a degree in two years are encouraged.
Learning by doing
Robotics Engineering uses the EMARO+ philosophy of learning through reflection on doing, as a paradigm complementary to the traditional didactic learning. A theoretical study is interleaved with laboratory practical and experimental work. A group project course (developing lab projects by teams of students) is mandatory in the first year. The Master Thesis work spans over a full semester; some theses can be carried out in industry or in foreign research institutions.
Career perspectives
Industrial employment includes the fields of robotics, mechatronics and automation; electronics, electromechanical devices; automation and control; highly automated factories (Industry 4.0); transport industries: automotive, railway, naval, aerospace; domotics (IoT), security and civil defense sectors; software systems for real-time and automation.
Professional engineers in the fields above.
Researchers in autonomous robotics, intelligent manufacturing, intelligent environments, and others.
What you will learn
Software and artificial intelligence: Real-time and robot operating systems, intelligent systems
Control systems: Modeling, control, optimization, mechatronics, embedded systems
Mechanics: architectures, design, automation: Models and design actuation, flexible automation and industry 4.0
Perception and sensing: Artificial vision, ambient intelligence, machine learning
Robot programming and systems: Manipulators, mobile robots, man-robot interaction
Laboratories: Manipulators, mobile & flying robots, sensors, and others
Contents
Robotics Engineering is the local degree which is part of the international double degree Emaro+. It is a high-quality training course organized in two steps: a first year dedicated to strengthening the basic engineering background and the integration of different skills, followed by a second year, dedicated to the acquisition of advanced knowledge and to extended thesis work.
Robotics Engineering is aimed at Italian and foreign students to offer them an interdisciplinary level of preparation that can be immediately spent on the international job market. To this end, Robotics Engineering provides graduates with a solid interdisciplinary background in the various aspects of Robotics and Automation:
Mathematical foundations (modeling, simulation, optimization)
Perception (artificial vision, sensors, intelligent environments)
Cognition (computer science, artificial intelligence, neural networks, machine learning)
Action (mechatronics, mechanics, automatic and intelligent control)
Software architectures and programming (real-time, automation, autonomous systems).
Teaching - partly carried out by foreign teachers - is carried out focusing on design and laboratory activities. In particular, in the second year of the course, some typical aspects of Robotics are expanded referring to wide international scenarios, like:
Industrial robotics, service, and mechatronics
Autonomous robotic systems, intelligent environments
Biomimetic, social robotics, biomedical robotics.
Quick facts
Degree type: Master of Science
Duration and credits: 2 Years / 120 CFU
Class: LM-32 Ingegneria Informatica
Admission: Free access
Sede: Genova
Teaching language: English
Teaching mode: Lectures
Taxes and fees: From 0 to 3000 euros per year. Find out if you are entitled to scholarships and exemptions
International partnerships: Student exchange
Head of the program: Renato U.R. Zaccaria
Old website: link

Learn more here
Last updated Nov 2019
About the School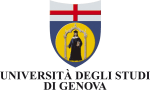 The University offers the students a solid cultural and scientific education and gives them many instruments to face the professional future. It offers real possibilities of integration between theory ... Read More
The University offers the students a solid cultural and scientific education and gives them many instruments to face the professional future. It offers real possibilities of integration between theory and practice, also through stages with institutions and companies and training periods abroad. There are many different forms of collaboration and cooperation with foreign Universities and Institutions that allow a high mobility of professors and students from and towards foreign countries. At the moment, with more than 3,000 foreign students, the University went over the 8% mark of the total amount of registered students, establishing even more - and unlike the national data - its position as a point of attraction for the students that choose Italy for their University studies.
Read less