Master of Science in Real Estate Development
Home ›
MSc ›
Master of Science in Real Estate Development
Program Description
The Terry W. Stiles School of Real Estate Development was formed to honor the memory and the legacy of Terry Stiles as a visionary real estate developer and Broward County business leader. He was instrumental in developing the curriculum, served as a member of the MSRED Advisory Board, and regularly participated in program-related events, classes, site tours, competitions, and guest lectures. He also provided ongoing guidance and financial support to the program. Students and faculty found him to be a ready resource by serving as a personal and professional mentor to numerous students. Many of these NSU graduates remark that he helped guide them far beyond graduation.
A permanent endowment fund has been created to be used for scholarships that will be awarded to top-performing students in the Master of Science in Real Estate Development Program.
NSU's M.S. in Real Estate Development program builds industry leaders by preparing graduates with the multidisciplinary knowledge and tools to succeed in real estate development, investment, finance, management, and marketing. Graduates learn core knowledge and advanced application skills to locate and analyze the property, determine the physical, market, legal and political parameters and create viable financial, development and management structures. The program knits a close relationship between students and industry leaders at regional and national levels, through executive mentorships, participation in professional programs and networking.
Graduates can expect to build an extensive network of regional and national professional contacts within the industry among other students, alumni and professional networks. Students come to NSU from across the nation, the Caribbean, Latin America, and Europe.
Multidisciplinary immersion curriculum
Faculty who are leaders and highly experienced real-world experts
Hands-on case studies of actual South Florida projects - America's laboratory of innovation in real estate
Mentorship by NSU's Real Estate Advisory Board of industry leaders
Training in Geographic Information Systems (GIS), ARGUS, communications and graphics programs
Advisory Board committed to national program advancement
MSRED Alumni association
Study tour
Certified Commercial Investment Member (CCIM) University Fast-Track Partner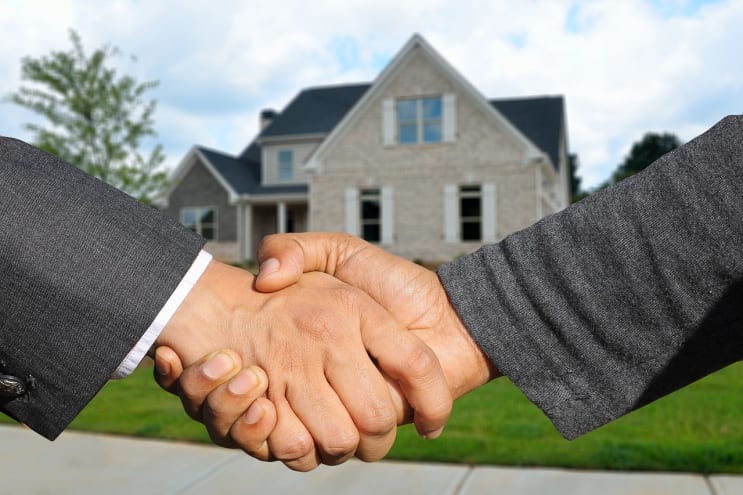 Why Study at NSU?
Real estate markets are complex, dynamic, constantly evolving, local and increasingly global. Success demands leaders who understand all the facets of commercial real estate are knowledgeable, skilled and ethical professionals who can create value by visioning new opportunities that are financially, socially, and environmentally sustainable.
NSU's program is one of the country's most comprehensive master's level in real estate university programs. The program offers the essential courses in real estate so students gain an in-depth understanding and learn the skills required for success and leadership in the industry. Unlike M.B.A. degrees which offer real estate concentrations, NSU's program is focused exclusively on core courses, real-world learning, and projects that develop the industry's future leaders.
NSU's M.S. in Real Estate Development (M.S.R.E.D.) program prepares graduates to undertake mid and senior-level responsibility in development, management, investment and sales, and marketing firms. Graduates enter the industry as emerging leaders knowing how to locate and analyze the diverse aspects of real estate from legal, economic and financial considerations to political and regulatory requirements. The rigorous program is taught in an "Executive" format. The full immersion curriculum is taught by highly experienced leaders with in-depth knowledge gained from years of actual experience. Classes, in-field case studies and real-world projects from noted professionals focus on providing hands-on applications of practical knowledge that can be immediately used. Program graduates provide significant added value to their companies.
The Master of Science in Real Estate Development is one of the innovative professional programs taught by Nova Southeastern University's H. Wayne Huizenga College of Business in Fort Lauderdale.
Graduates enter careers in development, entrepreneurship, finance, investment, banking, asset management and other fields within the industry. The program emphasizes the cornerstone disciplines finance and investment with particular focus on:
Urban and suburban redevelopment
Economical and Environmentally sustainable real estate
Entrepreneurship in small/mid-sized real estate companies
Curriculum Guide
The M.S. in Real Estate Development program's thirty-six credit (36) curriculum is offered in a lock-step, executive format, designed to accommodate both full-time working professionals and full-time students.
The M.S.R.E.D. degree at NSU is a 12-month program with tuition costs of approximately $34,000. The program starts in January or August and classes meet in Fort Lauderdale all day Saturday or online.
Class sizes provide the opportunity for one-on-one attention and a high degree of interaction with the faculty and Advisory Board members. Courses stress the importance of both individual and team projects which reflect real-world approaches to business operations, problem solving and solutions. Students take part in diverse project assignments designed to teach and sharpen essential written and oral communication skills, develop concise and impactful visual and media presentations, and develop clear financial analytics. Individual research assignments allow students to explore a wide spectrum of personal interests and leading-edge industry trends.
Industry professionals and Advisory Board members actively participate in all classes, presenting case studies of actual projects and serving as panel members evaluating individual and team projects. Both professionals and Advisory Board members guide students by providing feedback on their presentations along with solid "how-to" advice.
Admission Requirements
Admission to the M.S. in Real Estate Development program is competitive and the number of students enrolled is limited to ensure that each student receives personal attention. Admission is selective and based on work experience and academic record. Work experience in real estate is preferred, but not essential.
The program considers motivation, work experience, professional activities, and academic background. Applicants are encouraged to interview with the program director and visit the campus, if possible.
Students with varying backgrounds and undergraduate or graduate studies in finance, real estate, architecture, engineering, management, marketing, law, hospitality, and business have successfully completed the Program. Most students have a business or professional experience and have familiarity with the real estate industry.
Application Requirements
A conferred bachelor's degree from a regionally accredited U.S. institution or an equivalent degree for international applicants is required.
An overall undergraduate GPA of 3.10 or greater on a 4.00 scale as reflected on official, final transcripts from all undergraduate institutions attended will automatically be admitted. Applicants will automatically be admitted if their undergraduate GPA in the final 60 hours of their enrollment is a 3.10 or greater on a 4.00 scale.
For applicants who have earned less than a 3.10 cumulative undergraduate GPA or in the last 60 hours of their undergraduate program, a minimum GMAT (Graduate Management Admission Test) score of 540 or an equivalent GRE (Graduate Record Examination) score may be required.
Applicants that have earned a graduate degree from a regionally accredited institution with an overall GPA of 3.10 or greater will be considered for admission.
Work experience will receive favorable consideration and may waive GMAT/GRE requirement for a GPA of less than 3.10.
Two letters of recommendation from undergraduate faculty familiar with academic work or from employers knowledgeable with professional work experience are optional but will strengthen your application.
An essay of at least 500 words related to career goals and how the M.S.R.E.D. Program is envisioned to further those goals is optional, but will strengthen your application.
Phone or in-person interview with Director (or Associate Director) of the Master of Science in Real Estate Development Program is optional but will strengthen your application.
Required Documentation
Completed Master's Application for Admission and non-refundable $50 application fee.
Official transcripts from all colleges and universities previously attended. The applicant's bachelor's degree transcript must show a degree conferral date in order to be evaluated for admission consideration. If the graduate degree has been earned, the transcript must show degree conferral date in order to be evaluated for admission consideration. Electronic transcripts can be sent to electronictranscript@nova.edu or by mail at:
Nova Southeastern University
Enrollment Processing Services (EPS)
Attn: H. Wayne Huizenga College of Business and Entrepreneurship
3301 College Avenue
PO Box 299000
Fort Lauderdale-Davie, Florida 33329-9905
Other admission documentation may be required.
International Applicants
To be considered for acceptance into the M.S.R.E.D. program, international applicants must fulfill additional admission criteria.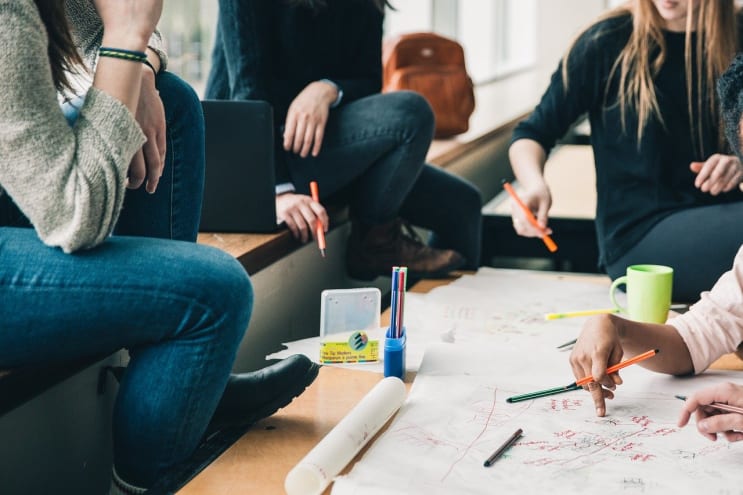 Careers
NSU graduates find rewarding careers in a variety of industry segments including finance, development, sales and marketing, consulting, investment and banking. Graduates find placement in firms ranging from small entrepreneurial development companies to national portfolio managers. The program strives to provide graduates with a strong combination of skills in finance and development to give them a competitive advantage. As the industry grows more complex NSU's graduates are highly valued because they can understand, analyze, value and manage existing assets as well as create opportunities for new investment.
Students and graduates are expected to seek and pursue firms with whom they wish to work. A student's career planning begins at enrollment when each entering class is placed into NSU's active alumni network and South Florida's dynamic industry organizations. Faculty members expect to assist students with making contacts, career counseling, and interview preparation. Year-long professional mentorships with members of the program's Advisory Board help students by pairing them with a seasoned industry leader who will work one-on-one with them to help establish their career goals while advising and mentoring on leadership qualities.
A selected list of companies NSU M.S.R.E.D. graduates work includes Stiles Corporation, Flagler Development, Apple, GE Capital, Sovereign Bank, Starwood Capital.
Internships
Internships provide students with valuable professional experiences that prepare them to enter or advance in the industry. The program works with a diverse array of development, financial, marketing and consulting firms as well as agencies to provide paid and unpaid internship opportunities within key segments of the industry.
Representative internship sponsors include: Flagler Development Company, Continental Real Estate Company, Silver Companies, Stiles Corporation, Lauderdale Lakes CRA, South Florida Regional Planning Council, Town of Davie
Recruiting
NSU's Real Estate Program offers employers easy and effective recruiting tailored to suit the needs of recruiters and companies. We are able to accommodate whatever schedule meets your individual recruitment needs.
Jobs E-blast. Send us your job and we will email it to all of our students and alumni for your company. NSU encourages employers to advertise job opportunities on through the M.S.R.E.D. jobs e-blast at no cost. The Jobs E-blast provides a resource to facilitate the search process with a free job posting source that generates a talent pool of enthusiastic, knowledgeable and skilled applicants
Resume collection and interviews. Provide your requirements and we will arrange to collect resumes and organize interviews with your candidates. The program offers employers the use of interview rooms with multiple cameras and recording features. Interviews may be broadcast live or recorded and uploaded for remote access and viewing. NSU's M.S.R.E.D. students are encouraged to cultivate a portfolio of their work to provide employers with an immediate understanding of their capabilities, communication skills and analytical understanding of the industry.
On-Campus Recruiting. We will assist with all aspects of on-campus recruiting, from arranging interview rooms, food service for receptions, guest speaker engagements or a showcase of your company.
Internships. While many NSU students are already in a career, internships are a value-added experience for many to gain additional insight into specific aspects of the industry. We will post openings and solicit students to fill professional internship requests.
"While the program addresses and exposes students to leading and emerging industry topics, it is the classmates, faculty and advisory board members involved with the M.S.R.E.D. program that truly makes it rewarding both personally and professionally. The fostering of friendships and business relationships will carry on far beyond graduation."
Kelli Nelson, M.S.R.E.D. Alumna, Centerline Homes
Testimonials
"The hands-on projects and case studies provided throughout the program increased my use of real estate terminology, as well as my comfort to interact on a professional level with highly skilled industry executives."
Ben Boies, M.S.R.E.D. Alumnus

"Each case study provides a rare opportunity to get an insider's glimpse into the project's history, details, and development from the project's players who led the effort to overcome project-specific challenges and macro-level economic issues and deliver an exceptional product to the market."
Kelli Nelson, M.S.R.E.D. Alumna, Centerline Homes
Last updated Apr 2020
About the School
One of the premier business schools in Florida, the H. Wayne Huizenga College of Business and Entrepreneurship at NSU reaches students globally with online and on-site, internationally recognized bach ... Read More
One of the premier business schools in Florida, the H. Wayne Huizenga College of Business and Entrepreneurship at NSU reaches students globally with online and on-site, internationally recognized bachelor's and master's degree programs. The H. Wayne Huizenga College of Business and Entrepreneurship is a worldwide provider of academic, professional, and practical education for individuals in business, academia, government, and nonprofit organizations. With a recognized reputation for quality, the Huizenga College of Business & Entrepreneurship's corporate relationships and modern technology provide superior real-world learning experiences for students.
Read less