Read more about this program on the institution's website
Program Description
DTU is following the COVID-19 situation and its impact closely, please consult our webpage dtu.dk to get the latest updates.
https://www.dtu.dk/english/Service/coronavirus
For more information from the Danish authorities about the impact in Denmark: https://politi.dk/en/coronavirus-in-denmark
Description
MSc Eng graduates in Quantitative Biology and Disease Modelling are educated in the interface between pathology, pharmacology, and mathematical modeling.
The world needs graduates with extensive knowledge of pathology, mechanisms, and treatment of disease, and handling of quantitative biological data to make mathematical models that improve our understanding of complex diseases and their prevention or treatment.
Quantitative Biology and Disease Modelling is an interdisciplinary program offered by DTU in collaboration with the Faculty of Health and Medical Sciences at the University of Copenhagen (UCPH).
Study program focus
On the MSc Eng in Quantitative Biology and Disease Modelling, you will build upon previous experience in mathematics and mathematical modeling, pharmacology, biology, and pathology to master quantitative biology and pathology and create relevant mathematical models to advance the understanding of disease mechanisms. While the aim of other study programs is 'engineering for biology' by developing new technical solutions to biological problems, or 'engineering of biology' by developing biotechnology solutions to biological production; our aim is to 'engineer with biology' to increase our understanding of biology through a quantitative and modeling approach. These skills will give you unique tools to develop new effective drugs, and advance the understanding and treatment of multifactorial and complex diseases.
The core of the MSc Eng program consists of mandatory courses in molecular pathology, immunology, systems biology and pharmaceutical PK/PD modeling supplemented by statistics and advanced technological and modeling specialization.
A clear profile
Quantitative Biology and Disease Modelling has a clear MSc Eng profile and admission requires biological training at BSc level in biology, chemistry, and pharmacology, as well as computer programming and mathematical modeling to continue with the mandatory courses. Beyond the mandatory training, there are no predefined study lines or recommended programs so you can choose from a pool of technological specialization courses and the extensive range of elective courses offered by DTU and UCPH.
You may choose to focus on laboratory animal science, immunology, microbiology, advanced programming, and modeling, or take advantage of the many research groups at both DTU and UCPH engaged in e.g. cancer immunology, obesity, or diabetes. Here you can design special individual courses to apply mathematical models to analyze their quantitative data, and maybe follow up with your own biological experimental work in your thesis to further advance and refine the models.
Combine work with studies
This study program is also available as an Industry study program where you can combine work and study over a 4-year period. Special rules apply.
Career
Quantitative Biology and Disease Modelling is a highly specialized study program starting in 2018. As our students will be pioneering the field of quantitative biology there are no available statistics on job opportunities. However, the amount of quantitative biological data is exploding and graduates from the program are well suited to function as a link between biomedical experts and data handlers, in systems pharmacology, in the development and production of pharmaceuticals, and in research.
Career
This is a new program, so there are no MSc Eng graduates from 'Quantitative Biology and Disease Modelling' out there yet. However, the program has been designed in collaboration with pharmaceutical companies to make sure that there are jobs waiting and that the graduates will be attractive to the industry.
MSc Eng graduates in quantitative biology and disease modeling from DTU will be able to contribute to a number of areas—from the identification of new drug targets over the development of new drugs to the analysis of drug performance through pharmacometrics. Other areas of work may be in modeling the spreading of disease, or basically handling and making sense of any biological field with the generation of quantitative data. As Sydney Brenner said in his Nobel prize lecture in 2002: "We are drowning in a sea of data and starving for knowledge". Today this is even more true with the explosion in quantitative data from all sorts of sources, and scientists in any field struggling to keep pace.
Typical fields of work
As an engineer in quantitative biology and disease modeling, you will have gained extensive knowledge of biology in health and disease, in the modelling of biological processes—including kinetics and distribution of drugs—and in sound statistical design and analysis. You are able to handle large amounts of data and make sense of large data sets, you have engaged in project-oriented and interdisciplinary teamwork with other students, and you are able to speak the languages of computer programmers and medical specialists alike. Therefore, you will have the qualifications to drive the meaningful interpretation of the sea of data and fill management positions anywhere quantitative data are generated in a biological context.
Career opportunities
We expect our graduates will be employed by Danish and international pharmaceutical companies, hospitals, universities, and wherever biological data are generated. Here they will be involved in the various stages of drug development, including basic research and development as well as interpretation of preclinical research in animal and cell models, and in production-related areas such as CMC production design and documentation.
With a program where students learn and understand the power of computers and programming, as well as have a deep understanding of the biological processes involved in health and disease, the expectation is that many will soon find themselves as multidisciplinary project leaders.
Pursue a Ph.D.
Once you have an MSc in Engineering, you might get the opportunity to continue your studies and apply for admission to the three-year Ph.D., which at DTU or at the University of Copenhagen is a research-based program ranking among the best in the world. At DTU, you can do either a regular Ph.D. or an industrial Ph.D.—the latter with concurrent employment in a company.
As a Ph.D. student, you will be part of a research group and have to carry out an independent scientific project.
Prerequisites
General admission requirements
Only applicants holding either a relevant Bachelor of Science in Engineering, a Bachelor in Engineering or a Bachelor of Natural Science degree can be admitted to a Master of Science in Engineering program. The bachelor's degree must be less than 10 years old.
The individual MSc Eng program states in detail which bachelor programs qualify and whether applicants have to complete supplementary educational activities.
Requirements for supplementary educational activities can equate to up to 30 ECTS credits and are specified in the form of a list of courses under the individual MSc Eng programs.
The specific requirements must be met before graduating from the bachelor program or in connection with conditional admission to a particular MSc Eng program. The courses must be passed prior to the commencement of studies within one year from the conditional admission.
Supplementary educational activities in connection with conditional admission to an MSc Eng program do not form part of the MSc Eng program, and partial tuition fees are charged. If the supplementary courses have not been passed within the deadlines specified, the conditional admission to the program is withdrawn.
The Master of Science in Engineering programs are offered in English. Therefore applicants must demonstrate proficiency in English (B-level, IELTS, TOEFL-, CAE or Pearson test). From Spring 2020 the minimum grade of English B-level is 3.0 (on the Danish grading scale).
DTU offers Honours Programme as part of all MSc Eng. programs.
Study program
You will not find focus areas or specializations on the DTU Quantitative Biology and Disease Modelling MSc Eng program.
You can, however, choose from a range of technological specialization courses and combine these with elective courses to create precisely the individual profile to match your interests and background. That said, there is still a number of core mandatory courses clearly defining the Quantitative Biology and Disease Modelling graduate.
These courses cover the molecular understanding of disease processes, systems biology, immunology, and pharmacometrics supplemented by statistics. On top of this, you may want to advance your computer programming skills, get your hands-on laboratory animal work, or focus on a deeper understanding of immunology and host responses. It is also possible to design individual special courses with research groups, maybe in advance of your thesis work.
In addition, we are keen to ensure that you combine your skills in quantitative biology and disease modeling in your final thesis work, so you graduate with a clearly recognizable profile; detailed knowledge of disease processes and hands-on experience in making sense of quantitative biological data.
Student life
When you study Quantitative Biology and Disease Modelling, the teaching takes place at DTU as well as at the University of Copenhagen (UCPH).
Typically, you will have courses at DTU three days a week and at UCPH two days a week. We try to plan the courses so you only have to be at one institution on a given day.
Right after the study start, you will be invited to a welcome meeting by the Head of Studies, who will introduce you to the program.
You are always welcome to ask for help and guidance.
Last updated Oct 2020
About the School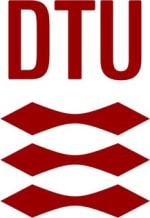 DTU is a vibrant elite technical university, recognized for its high level of international research and its sought-after graduates. Through collaboration, our staff and students reach out to the worl ... Read More
DTU is a vibrant elite technical university, recognized for its high level of international research and its sought-after graduates. Through collaboration, our staff and students reach out to the world and work across disciplines to create value, welfare, and growth by developing technologies that work in a globalized world, transcending social and cultural differences.
Read less