Read more about this program on the school's website
Program Description

Overview
This program is transitioning to the College of Engineering Technology, to be completed on July 1, 2019. The MS program in print media offers students an opportunity to explore new areas of research in the graphic communications field. The program's faculty and curriculum focus on establishing quality and efficiencies pertaining to business, technology, and processes in graphic communications. Recent student research includes 3D printing quality analysis, consumer preferences for printed textiles, user experience in digital publishing, and implementation of lean techniques in printing. Our faculty are experts in many different areas, including print, business, color management, web and IT, digital publishing, imaging, and typography. Students have the opportunity to get hands-on experience by working with faculty as graduate assistants either in the classroom or assisting with faculty research. Graduates are employed as industry leaders in advertising, publishing, business operations, communication processes, and product developments.
Plan of study
The program requires 36 credit hours of study and includes seven core courses, three electives, and a thesis. The thesis provides an opportunity for students to explore in-depth research and present their findings.
Electives
The program encourages cross-disciplinary and interdepartmental collaboration. Students may choose elective courses from a variety of courses offered in the School of Media Sciences or with other graduate departments and programs at RIT with approval of the graduate director.
Thesis
All students are required to complete a research thesis that demonstrates original thinking and creativity in the search for new knowledge in the graphic communication industry. Students work with expert faculty and focus on a particular topic of thesis research in areas including content management, publishing workflows, typography and layout, business trends, color management, media processes, materials, and applications of printing.
Industries
Advertising, PR, and Marketing
Consumer Packaged Goods
Design
Journalism, Media, and Publishing
Typical Job Titles
Customer Management Representative
Account Executive
Marketing and Communications Coordinator
Graphics Coordinator
Application Specialist / Systems Engineer
Media Producer
Technical Support Analyst
Pre-Media
Digital Services Specialist
Quality Management
Estimator
Graphics Technician
Print Production Manager
Pre-Press Technician
Media Job Planner
Production Specialist
Publishing Coordinator
Digital Pre-Press Artist
Curriculum
Print media, MS degree, typical course sequence
First Year
PPRT-601 Materials and Processes in Printing
PPRT-602 Tone and Color Analysis
PPRT-603 Operations Management in Graphic Arts
PPRT-703 Cross Media Workflow
PPRT-704 Research Methods and Trends in Graphics Media
DECS-782 Statistical Analysis and Decision Making
PPRT-780 Thesis Seminar
Free Elective
Second Year
PPRT-790 Thesis
PPRT-892 Continuation of Thesis
Free Electives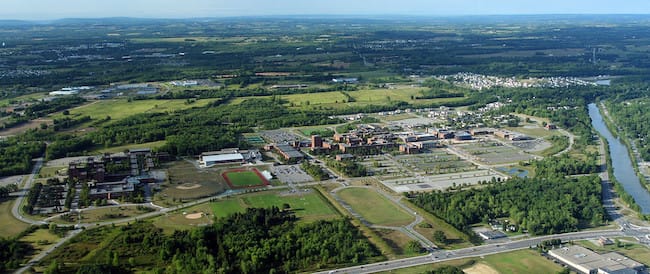 Admission Requirements
To be considered for admission to the MFA program in print media, candidates must fulfill the following requirements:
Complete a graduate application.
Hold a baccalaureate degree (or equivalent) from an accredited university or college.
Submit official transcripts (in English) of all previously completed undergraduate and graduate course work.
Have a minimum cumulative GPA of 3.0 (or equivalent). Applicants with a GPA below 3.0 may be considered, but are required to submit standard GRE scores.
Submit scores from the GRE.
Submit a personal statement of educational objectives.
Submit a current resume or curriculum vitae.
Submit two letters of recommendation from academic or professional sources.
International applicants whose native language is not English must submit scores from the TOEFL, IELTS, or PTE. A minimum TOEFL score of 80 (internet-based) is required. A minimum IELTS score of 6.5 is required. The English language test score requirement is waived for native speakers of English or for those submitting transcripts from degrees earned at American institutions.
Last updated Oct 2019
About the School
With more than 80 graduate programs in high-paying, in-demand fields and scholarships, assistantships and fellowships available, we invite you to take a closer look at RIT. Don't be fooled by the word ... Read More
With more than 80 graduate programs in high-paying, in-demand fields and scholarships, assistantships and fellowships available, we invite you to take a closer look at RIT. Don't be fooled by the word "technology" in our name. At RIT, you will discover a university of artists and designers on the one hand, and scientists, engineers, and business leaders on the other – a collision of the right brain and the left brain.
Read less