Read more about this program on the school's website
Program Description
The students of our Master's program benefit from an exceptionally wide range of research opportunities, providing them with a choice of more than 50 research groups. During the Master's degree program, our students benefit from a number of unique programs that are offered by the MAINZ School of Excellence (Materials Science in Mainz), the PRISMA+ Cluster of Excellence (Precision Physics, Fundamental Interactions and Structure of Matter), the Research Training Group, and the nearby Max Planck Institute for Chemistry and Polymers Research.
While our Physics program is internationally recognized for their strong focus on research, the excellent student-to-faculty ratio allows for lectures on a remarkably wide range of topics.
The exact program content depends on the specialized subjects chosen. Please find more detailed information below.
Our program is entirely taught in English.
Course Details
The first two semesters are dedicated to advance knowledge and understanding and to specialize in two or more fields of physics. During this time, students gain new insights into experimental and theoretical physics with lectures and accompanying exercises. They also participate in two seminars, two advanced lab courses, and two specialized lectures, so that they can focus on topics of their choice. The courses for the chosen minor are taken during the first two semesters, as well (specialization phase).
During the third semester, students attend two seminars providing them with the specialized knowledge and various methods required for the Master's thesis. The Master's thesis and final oral examination are scheduled for the fourth semester (research period).
Career prospects
The Master program in Physics prepares you for a career in a wide range of job opportunities. In general, physics graduates benefit from the increasing need for German and international employers for more experts in the area of technology and computing. The Johannes Gutenberg University is located in one of the strongest industrial hubs in Germany with multiple technological, chemical, and pharmaceutical companies in the immediate surroundings, ensuring good job opportunities and optimal networking.
Costs/Funding
Tuition fees per semester in euro: None
Semester contribution: Approximately €320 per semester. Fee includes a semester ticket covering public transport in the Rhine-Main metropolitan area and a discount at the university's cafeterias.
Costs of living: Approximately €800 per month for rent, food, and personal expenses, depending on personal preferences.
Admission Requirements
Academic Admission Requirements
Applicants are required to provide proof of a Bachelor's degree in Physics with a minimum grade of 2.5 (good) or an equivalent final degree from a university in Germany or abroad. We require the equivalence of at least
30 credit points in experimental physics,
19 credit points in laboratory work,
25 credit points in theoretical physics,
23 credit points in advanced mathematics and calculational methods, as well as
9 credit points for a written Bachelor's thesis.
(Note that our three-year BSc program corresponds to 180 credit points)
Applicants with a grade of less than 2.5 may apply for a selection interview. Additionally, applicants may apply for a selection interview if at least 80% of the credit points listed above have been achieved or the applicant has not written a Bachelor's thesis. Requirements to complement the achievements obtained at a foreign university may be imposed. In order to be admitted to the Master's program, these requirements may not exceed 27 credit points and need to be met in the first year of the Master's studies.
Language requirements
Applicants must provide proof of English proficiency. There are several ways to do this.
High school diploma/secondary school-leaving certificate from an English-speaking institution.
University degree in a study program taught in English.
German Abitur with appropriate English courses.
First Certificate in English (University of Cambridge ESOL Examinations) or higher level (Advanced (CAE) or Proficiency (CPE)).
IELTS (International English Language Testing System) with a result of 5.5 or higher.
TOEFL (Test of English as a Foreign Language) with a result of 213 (computer-based test (CBT)) or 79 (Internet-based test (IBT)) or 550 (paper-based test (PBT)).
Telc English B2.
An exemption is possible for native speakers.
The test date may not be older than three years at the time of the application.
Application deadline
1 September for the following winter semester.
1 March for the following summer semester.
Submit application to
See: https://www.studying.uni-mainz.de/online-application/
Last updated May 2020
About the School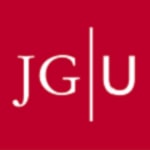 With around 31,500 students from over 120 nations, Johannes Gutenberg University Mainz (JGU) is one of the largest and most diverse universities in Germany. JGU unites almost all academic disciplines ... Read More
With around 31,500 students from over 120 nations, Johannes Gutenberg University Mainz (JGU) is one of the largest and most diverse universities in Germany. JGU unites almost all academic disciplines under one roof with its University Medical Center, the Mainz Academy of Fine Arts, the Mainz School of Music, and the Faculty of Translation Studies, Linguistics and Cultural Studies in Germersheim. In over 150 institutes and clinics, 4,400 academics, 560 of whom are professors, teach and carry out research. With 75 fields of study and more than 260-degree courses, JGU offers an extraordinarily broad range of courses.
Read less
Visit the school's website