Master of Science in Physical Land Resources
Home ›
MSc ›
Master of Science in Physical Land Resources
Program Description
A country's physical land resources are a fundamental pillar of support for human life and welfare. Worldwide, population pressures and severe degradation, pollution and desertification problems are threatening this - for several countries relatively scarce - natural resource, and cause competition between agricultural or industrial purposes, urban planning and nature conservation. To guarantee a proper use and management of this for a nation basic commodity, well trained specialists with a thorough knowledge of the properties and characteristics of this natural resource, and a solid insight in factors and measures that may alter its actual state and value are warranted and call for a high standard scientific and practical education.
Main subject: Soil sciences
This programme aims at training researchers, academics, government staff and expert consultants in the inventory and detailed characterization of land capacity, and of soils in particular. Graduates should be able to understand the development and evolution of soils under natural conditions or following human interference using field, map, laboratory and remote sensing data. They should have the scientific knowledge to use and manage soil and water in a sustainable way and to optimize land use under different natural and environmental conditions.
Main subject: Land Resources Engineering
This major offers training in non-agricultural use and application of soil, and includes geotechnical aspects (use of soil as a building material or for foundations, slope stability and stability of excavations), the role of soil- and groundwater for water management and supply, soil management in relation to environment and land use (erosion, sediment transport, coastal development and protection).
Learning Outcomes
The Master of Science in Physical Land Resources aims at delivering experts with a broad, advanced up-to-date knowledge in the field of physical land resources and soils in particular, that are capable to integrate this knowledge with the acquired techniques, skills and attitudes, and to apply them in their professional life. Special consideration is given to analyzing problems in developing countries.
Structure
The Master of Science degree programme in Physical Land Resources is a two year, full-time course.
The first year provides a fundamental basis in physical land resources, with the main subject in either Soil Science or Land Resources Engineering. The second year offers specialised courses in one of the two main subjects. The students have to prepare a master dissertation in the second year. Successful completion of the programme leads to the award of a Master of Science degree in Physical Land Resources.
The course curriculum of the first year, and of the main subject in soil science of the second year is organised at the Ghent University, whereas all courses of the main subject in Land Resources Engineering of the second year are lectured at "Vrije Universiteit Brussel".
The academic year starts the last week of September. However, students are advised to arrive in Ghent in the first week of September to follow the preparatory summer course.

A wide variety of teaching methods are used in the PLR programme. All course units, except for "Internship" and "Master Dissertation" include lectures. Lectures are fundamental to provide students with the necessary basic knowledge in order to acquire the requested competencies.
Besides lectures, the following teaching methods are very frequently used: practical classes, PC-room classes and coached exercises. Teaching methods like guided self-study, group work and microteaching are occasionally used.
Fieldwork and excursions are naturally an important component of the Physical Land Resources programme, especially in the first year.
Admission Requirements
Each application file is evaluated by an admission board and has to be approved by the Faculty Council and by the Rector's office, irrespective of the diploma obtained.
Applicants must have a Bachelor's degree of minimum 3 years from a university or recognized equivalent. Good overall scores (at least a second class or equivalent, preferably higher) are recommended.
Applicants are expected to have a basic science training in (1) mathematics or statistics and (2) chemistry or biochemistry, and an overall academic education background in a relevant discipline like (either) agriculture, biology, forestry, environment, land and water management, physical geography, geology or civil engineering verifiable through their transcripts.
Language requirements:
The applicant must be proficient in the language of the course or training programme, i.e. English. The English language proficiency can be met by providing a certificate (validity of 5 years) of one of the following tests: (TOEFL/IELTS predictive tests and TOEIC will not be accepted)
TOEFL IBT 80
TOEFL PBT 550
ACADEMIC IELTS 6,5 overall score with a min. of 6 for writing
CEFR B2 Issued by a European university language centre
ESOL CAMBRIDGE English CAE (Advanced)
Language of instruction is not accepted anymore, except:
applicants who have a diploma (Secondary Education, Academic Bachelor Degree, Master Degree) issued by an institution officially recognized by the Flemish Government.
applicants who are nationals from or have obtained a bachelor and/or master degree in a higher education institute with English as mode of instruction in USA, Australia, New Zealand, United Kingdom, Republic of Ireland or Canada, and in the latter case a certificate that the mode of instruction was English has to be submitted.
Applicants that do not meet the language requirements can request an exception by adding a motivated letter to the application file.
Scholarships
3 topping-up scholarships (are) available for second-year students. The 3 best performing students will receive a scholarship that covers accommodation and insurance during their second year (based on study results of the first year). There is no application procedure, the course organizers automatically select and assign the scholarships to eligible students.
More info:
https://www.ugent.be/bw/en/education/master-programmes/physical-land-resources
Last updated Nov 2019
About the School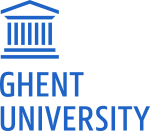 The Faculty of Bioscience Engineering within Ghent University is a European research leader in the field of applied biological and life sciences or bioengineering. We educate generations of scientists ... Read More
The Faculty of Bioscience Engineering within Ghent University is a European research leader in the field of applied biological and life sciences or bioengineering. We educate generations of scientists in leading-edge research and high impact work with governments and communities, industry and NGOs, to support innovation and sustainability in life sciences while managing and protecting natural and man-made ecosystems.
Read less