Master of Science in Photonics Engineering
Home ›
MSc ›
Master of Science in Photonics Engineering
Program Description
The MSc. in Photonics is an English-taught, interuniversity program of two years which leads to a joint degree from Ghent University and Vrije Universiteit Brussel. Our program is highly rated by alumni and industry alike and is embedded in an excellent research environment. Tuition fees are moderate and opportunities for extra funding exist. We strive to provide a welcoming environment for everybody and also support alumni in their career. Both Ghent and Brussels have a vibrant cultural and social life and are conveniently located at the heart of Europe.
Program Description
Program highlights
Core and advanced photonics courses complemented with electronics, physics, optics, and engineering.
Strong focus on hands-on training in highly equipped research labs.
International experience and exchange opportunities with +20 partners.
Possibility to take the first year in on online mode or a on-campus mode.
Dynamic-link with industry through lectures and internships.
During the first year, you can develop your skills in laser engineering, optical communication, optical materials, microphotonics, and optical sensors. The first semester is devoted to the fundamental basics of photonics, while the second focuses on engineering skills and photonics applications. As this master is organized by two leading universities in Belgium, you have the possibility to follow courses entirely at UGent or to choose specific courses at VUB or follow the first year as an online student.
While during the first year students can follow courses at both UGent and VUB in Belgium, the second year can have a more international character. The mandatory mobility tracks allow students to take courses and/or do a master thesis abroad, during one or two semesters. In addition, students can also opt for a 5 weeks internship (4 ECTS) or 10 weeks internship (10 ECTS) in Belgium or abroad in the photonics industry or at a research institute.
"The master in the photonics program appealed to me because it offered the best in both international experience and opportunity to research at the forefront of real applied science and engineering. " (student Enda McCague, Ireland)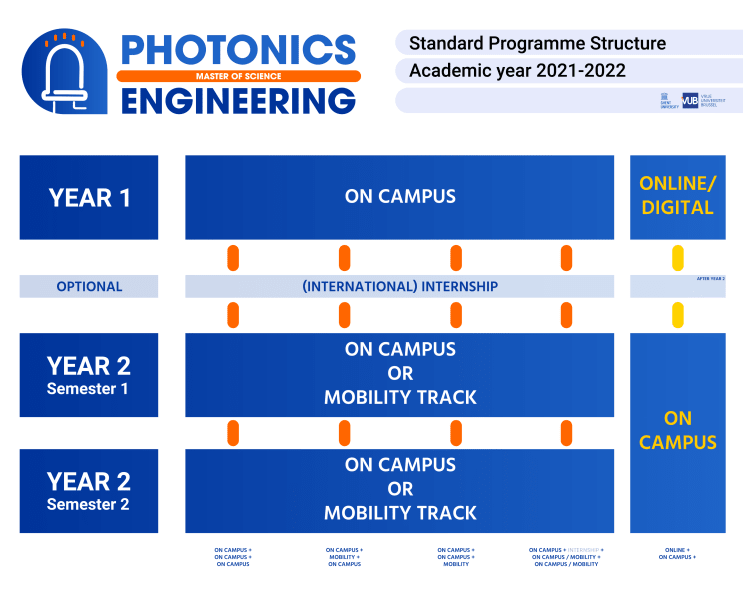 Professional Perspectives
The MSc. in Photonics Engineering has all the right ingredients to prepare you for a bright future. The valuable internships with industry and research institutes abroad enhance your employability significantly.
As consultant, engineer or researcher you might find yourself in the driver seat working domains like life sciences, biotechnology, telecommunications, sustainable energy, agrifood or Industry 4.0.

Admission Requirements
A bachelor's degree or the recognized equivalent from an accredited institution (minimum 3 years full-time study or 180 ECTS credits) in Electrical Engineering, Applied Physics, Electronics, Physics, Materials Science or a related discipline. Students in their last year of such a bachelor program will also be considered.
Students who have already obtained an MSc in Optics/Photonics who want to broaden their knowledge or students who have done at least a 4year BSc. in Optics/Photonics can apply for a Fast Tack of the EMSP whereby the degree can be obtained in 1 year (60 ECTS)
Additionally, in order to be admitted, you need to be proficient in English. For foreign students, the following shall be accepted as proof:
TOEFL-TEST: iBTscore minimum 87;
IELTS: minimum level academic module 6.0;
Cambridge-ESOL: First Certificate in English (FCE).
How to Apply
Apply now at www.masterphotonics.be
Scholarships
Every academic year 5 UGent Photonics Excellence Grants are awarded to students of the European Master of Science in Photonics. Each scholarship offers the student an amount of 5 000 EUR per academic year.
Why choose UGent?

Education by world-class researchers
The education is given by professors who not only excel in teaching but also excel in research on a European and even worldwide scale. A fair number of professors have received a prestigious European Research Council Grant.

Accreditation
All of our master programmes, courses and curriculum were audited by CTI (Commission des Titres d'Ingénieur), as part of the EUR-ACE® quality audit carried out by ENAEE (European Network for Accreditation of Engineering Education).

Strong student chapters
The students chapters make you feel welcome in our community, they organize courses, games, sports-activities and lots of parties as well. many of them have a buddy program.

Vibrant city life
Enjoy the city of Ghent, a student city with plenty of leisure possibilities, cinemas, museums, exhibitions, bars & clubs, restaurants, sports facilities, ...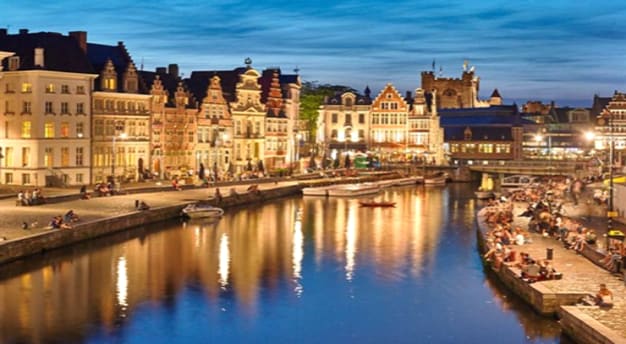 Last updated Oct 2020
About the School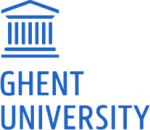 The Faculty of Engineering and Architecture is one of the largest faculties of Ghent University. It combines state-of-the-art research with a top-notch education in all significant engineering and arc ... Read More
The Faculty of Engineering and Architecture is one of the largest faculties of Ghent University. It combines state-of-the-art research with a top-notch education in all significant engineering and architecture fields. The faculty strongly focusses on international relations. It offers a wide array of master's programs taught in English and is active in all major exchange programs. Through research collaboration and educational links with top European institutions, the faculty strives to further enhance its international perspective.
Read less