Master of Science in Nutrition and Rural Development
Home ›
MSc ›
Master of Science in Nutrition and Rural Development
Program Description
The first year of the Master of Science in Nutrition and Rural Development aims at giving an in-depth knowledge and know-how related to nutrition and rural development related topics, creating a common academic level between all program students of diverse backgrounds. The programme consists of the one hand of basic knowledge, insights and skills in the areas of production, transformation, preservation, marketing and consumption of food products. On the other hand, it contains a practically oriented component that enables the alumni to identify problems by means of quantitative and qualitative research methods and analytical techniques, to assess and rank causes, and to plan, to execute and to evaluate appropriate interventions.
The second year provides a more in-depth understanding of the specific problems and their solutions and consists of elective (optional) courses and Master Dissertation research (30 ECTS).
Learning Outcomes
Well skilled persons in advanced mathematical, quantitative and evidence-based concepts, tools and models applied to govern food and nutrition security in their country or in (inter)national organisations dealing with these topics
Able to combine technical knowledge with quantitative approach and translation into management, policy, leadership
Able to elaborate (risk-based) guidelines to improve nutrition security sustainable management, controlling the whole agro-food chain (from farm to fork)
Able to elaborate 'white papers' for discussion and set out implementation plans driven by the best possible knowledge and evidence available
Able to develop a research protocol based on the analysis of existing evidence and appropriate research methods, set up a research plan, analyse and critically interpret the data and present the findings
Knowing where and how to find or collect appropriate data, how to process these data and evaluate the quality of data collected, to deduce appropriate conclusions based on the collected information and being aware of uncertainties and variability
High profile professionals/leaders able to critically reflect on ethical and value-driven aspects of research and intervention strategies
Able to discuss and provide arguments within a group on pros and cons of management and policy options
Able to communicate decisions in a transparent and accessible manner to a broader group of stakeholders
Able to provide advice for evidence-based decision making in policy within a specific cultural and environmental context
Individuals with a critical UGent Dare to think mind based on a combination of eagerness to learn, life-long learning, technical know-how and science critical reflection
Course structure
This master of Nutrition and Rural Development offers two majors: Public Health Nutrition or Nutrition Security and Management. While the first deals with the public health aspects of nutrition, the second deals with the developmental and economic aspects.
The first semester of the first year gives in-depth knowledge in general courses related to nutrition and rural development. This approach aims to establish a common ground between all students of different backgrounds. The standard courses in the second semester allow some specificity. To tailor the course programme to the individual needs and interests, students can already take one elective course during the first master year.
The second year of this programme provides a more in-depth understanding of the specific problems and their solutions for the major they chose. The second-year, therefore, consists of specific courses, a limited list of standard courses per major chosen, another elective course and master's dissertation research. For the elective courses (including possibilities for an internship) the students may choose other courses offered in programmes at master's level, at UGent or at an institute cooperating with UGent as long as they enable the student to compile a tailor-made study curriculum enhancing their individual needs or interests.
Admission Procedure for Students holding a Non-Belgian Diploma
Information on admission requirements and the administrative procedure for admission on the basis of a diploma obtained abroad can be found on the following page: www.ugent.be/admission
Language Requirements
Language requirements for this study programme differ from the required standard level for English taught study programmes as specified in the Ghent University Education and Examination Code:
Dutch: no language requirements
English: TOEFL 550 (paper-based) - TOEFL 80 (internet-based) - IELTS: 6.5 (with a minimum of 6.0 for the writing component) - certificate CEF-B2 (issued by a European university language centre) - Cambridge Certificate of Advanced English (CAE)
Exemptions:
Prospective students who have a diploma (Secondary Education, Academic Bachelor Degree, Master Degree) issued by an institution officially recognized by the Flemish Government. Remark: this exemption does not count for application to Erasmus Mundus Programmes.
Prospective students who are nationals from or have obtained a bachelor and/or master degree in a higher education institute with English as the mode of instruction in USA, Australia, New Zealand, United Kingdom, Republic of Ireland or Canada. In the latter case, a certificate has to be submitted that states that English was the language of instruction.
Career perspectives
For Overseas students
Research and teaching at universities, private or governmental,
Research in research institutes, private or governmental,
Development project collaborator,
Independent consultants after some years of experience,
Policy preparation,
Administration of rural projects.


For European students
Overseas project collaborators for local and overseas Governmental and local or international, nongovernmental development organisations in the domains taught in the study programme;
Consultancy overseas after some years of experience;
Involved in Europe in some non-governmental organisations, active in development cooperation;
In administration policy preparatory jobs;
In rural development research and project planning, monitoring and evaluation.
More info: https://www.ugent.be/bw/en/education/master-programmes/nutrition-and-rural-development
Last updated Nov 2019
About the School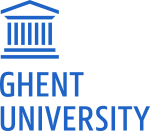 The Faculty of Bioscience Engineering within Ghent University is a European research leader in the field of applied biological and life sciences or bioengineering. We educate generations of scientists ... Read More
The Faculty of Bioscience Engineering within Ghent University is a European research leader in the field of applied biological and life sciences or bioengineering. We educate generations of scientists in leading-edge research and high impact work with governments and communities, industry and NGOs, to support innovation and sustainability in life sciences while managing and protecting natural and man-made ecosystems.
Read less