Master of Science in Molecular Biology and Biotechnology
Home ›
Master ›
Master of Science in Molecular Biology and Biotechnology
Program Description
Access Requirements
Bachelor's or equivalent degree in Biology, Molecular Biology, Biotechnology, Genetics, Microbiology, Botany, Zoology, Biochemistry, Pharmacy is required.
Proof of English Language: TOEFL 72 iBT / 408 PBT, IELTS 4.5, level B1; or an official document from an official institution showing applicant had courses in English or studied the English language. Applicants with lower English language level can be admitted to the studies. After arrival applicants will be asked to take English language test and take English language classes.
Competencies Acquired
Graduates will be able:
To analyze molecular diversity, structure, composition, to characterize biological systems, their functioning and interaction: genomics, proteomics, metabolomics;
To understand principles of immune and other systems, their structures, integration with other vital systems of biological objects;
To work with living cells, organisms, populations. To evaluate processes taking place inside of the cell, work with cell cultures under laboratory conditions, to apply obtained results for modeling of biological systems, to evaluate intercellular interconnections, relations between single individuals and populations;
To comprehend evolution of biological objects, lows in heredity and variability, features and molecular principles of congenital diseases, and to know how to apply them for investigation of biological diversity, structure of living organisms, functioning, and evolution;
According to collected data and molecular analysis to evaluate population's structures, environmental impact on populations, interrelations between populations and individual species;
To apply modern investigation methods, to work according to principles of good laboratory practice, rules of bioethics, to collect, process, preserve and prepare research material under laboratory and field conditions;
To apply acquired knowledge to solve emerging problems, to recognize, analyze biological problems, to plan strategies to solve these problems, to plan and carry out various measurements, process and interpret biological data, to classify and present these data;
To solve qualitative and quantitative problems by using acquired mathematical and computational skills and special computer software, DNA gene base;
To use creatively bioinformation technologies for analysis, digital description and simulation of biological objects, to use biological databases, to systematize the collected information.
Career Opportunities
Graduates will be prepared to work in:
Companies related to molecular biology, biotechnology, biopharmaceutics and food industry;
Research and study organizations dealing with various activities related to molecular biology, biotechnology, bioinformatics, biopharmaceutics, and environment preservation.
Graduates are also offered the possibility to continue their studies at Ph.D. Degree level in Biology, Molecular Biology and Biotechnology, Biochemistry, and other Ph.D. programs related to biotechnological and biomedical sciences.
Last updated Mar 2019
About the School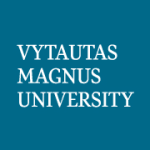 Ranked in QS World University Rankings 2018 as a leader in the country by its internationality, VMU is the only public higher education institution in Lithuania and one of the few in the region where ... Read More
Ranked in QS World University Rankings 2018 as a leader in the country by its internationality, VMU is the only public higher education institution in Lithuania and one of the few in the region where a wide liberal arts education is imparted. This means that students can change and organize their schedule freely, minor in one field and major in another, travel abroad on international exchange and get ready for those trips by taking some of the available 30 foreign language courses. As a reflection of global academic trends, more and more lectures (separate courses and even whole study programs) are taught in English, many of them by professors from abroad. VMU offers 21 Master degree along with 12 Bachelor degree programs, which are entirely taught in English. Every semester university gathers the colorful international community, which unites representatives from nearly 50 countries around the world.
Read less