Master of Science in Meteorology
Home ›
MSc ›
Master of Science in Meteorology
Program Description
The students of our Master's program benefit from an exceptionally wide range of research opportunities, providing them with a choice of five research groups covering several fields from theoretical and experimental meteorology. During the Master's degree program, our students benefit from a number of unique programs that are offered by the "Sonderforschungsbereich" (special research group) "Waves to Weather", the Research Training Group, and the nearby Max Planck Institute for Chemistry and Polymers Research.
While our program for atmospheric physics is internationally recognized for its strong focus on research, the excellent student-to-faculty ratio allows for lectures on a remarkably wide range of topics. These include the fields of atmospheric dynamics, trace gas dynamics, atmospheric chemistry, radiation, and remote sensing and modeling in general.
Our program is entirely taught in English.
Course Details
The first two semesters are dedicated to advanced knowledge and understanding as well as to a specialization in the field of meteorology. During this time, students gain new insights into experimental and theoretical meteorology with lectures and accompanying exercises. They also participate in one seminar, two advanced lab courses, one excursion, and three specialized lectures on current topics of atmospheric research, so that they can focus on topics of their choice. The courses for the chosen minor are taken during the first two semesters, as well.
During the third semester, students gain specialized knowledge and various methods required for the Master's thesis. The Master's thesis and final oral examination are scheduled for the fourth semester.
Career prospects
The Master program "Meteorology" prepares you for a career in a wide range of job opportunities. The list below gives insight to the various chances for interesting employment, not only with a background immediately related to weather but also to industry, media, public administration and more.
German Weather Service (DWD), further public and private weather services.
Weather and media: a career in media companies such as radio or TV stations.
Industry jobs: the fundamental scientific education of meteorologists allows many of them to find employment in the field of chemical industries, aerospace, shipping, automobile development, combustion technologies, pharmacy and more.
Insurance companies: Meteorologists lead liability calculation and risk assessment for heavy impact weather in a changing climate.
Administration and public planning: clean air management or environmental protection, e.g. serving as consultants during urban planning.
Scientific career.
Costs/Funding
Tuition fees per semester in euro: none
Semester contribution: Approximately €320 per semester. Fee includes a semester ticket covering public transport in the Rhine-Main metropolitan area and a discount at the university's cafeterias.
Costs of living: Approximately €800 per month for rent, food, and personal expenses, depending on personal preferences.
Admission Requirements
Academic Admission Requirements
Applicants are required to provide proof of a Bachelor's degree in Meteorology with a minimum grade of 3.0 (sufficient) or an equivalent final degree from a University in Germany or abroad. Applicants with a grade of less than 3.0 may apply for a selection interview.
Language requirements
Applicants must provide proof of English proficiency. There are several ways to do this.
High school diploma/secondary school-leaving certificate from an English-speaking institution.
University degree in a study program taught in English.
German Abitur with appropriate English courses.
First Certificate in English (University of Cambridge ESOL Examinations) or higher level (Advanced (CAE) or Proficiency (CPE)).
IELTS (International English Language Testing System) with a result of 5.5 or higher.
TOEFL (Test of English as a Foreign Language) with a result of 213 (computer-based test (CBT)) or 79 (Internet-based test (IBT)) or 550 (paper-based test (PBT)).
Telc English B2.
An exemption is possible for native speakers.
The test date may not be older than three years at the time of the application.
Application deadline
1 September for the following winter semester
1 March for the following summer semester
Submit application to
See: https://www.studying.uni-mainz.de/online-application/
Last updated Jun 2019
About the School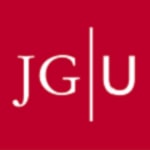 With around 31,500 students from over 120 nations, Johannes Gutenberg University Mainz (JGU) is one of the largest and most diverse universities in Germany. JGU unites almost all academic disciplines ... Read More
With around 31,500 students from over 120 nations, Johannes Gutenberg University Mainz (JGU) is one of the largest and most diverse universities in Germany. JGU unites almost all academic disciplines under one roof with its University Medical Center, the Mainz Academy of Fine Arts, the Mainz School of Music, and the Faculty of Translation Studies, Linguistics and Cultural Studies in Germersheim. In over 150 institutes and clinics, 4,400 academics, 560 of whom are professors, teach and carry out research. With 75 fields of study and more than 260-degree courses, JGU offers an extraordinarily broad range of courses.
Read less