Master of Science in Media Management
Program Description
The Master of Science in Media Management is offered by the Faculty of Communication Sciences at USI in Lugano.
The full program consists of 120 ECTS and lasts 2 years. This Master gives the chance to study fundamental aspects of how media companies operate and to deepen the understanding of the managerial activities of such companies (economical structures, politics of the field, research, creation, and building of products and services, legal management, etc,). The study program involves also an analysis of the production and diffusion processes of editorial content of different kinds: newspapers, books, TV and radio programs, films, online content.
Awarded degree
Master of Science in Communication, Major in Media Management
Structure and contents
The MSc in Media Management at USI aims to help media managers and business communicators enhance their professionalism and prepare themselves to meet the many challenges posed by a period of unprecedented changes to modern digital mass media.
The course offers new graduates a rigorous foundation for a career in the media and communication industries examining the key drivers for increased competition in local, national and international media.
The program is directed to all students wishing to forge a career in media and to professionals in communications-related activities in commercial and non-commercial organizations of all types. The course helps enable current employees and managers at media outlets, communications businesses, and relevant public and NGO authorities to critically analyze what they have been doing, identify what can be improved, and develop a more systematic and rigorous system of good practices in dealing with communications and media.
In addition, anyone planning a career or having and interest in these essential and booming industries will find the program a formidable foundation for future advancement. The MSc in Media Management examines key areas of media economics, digital convergence, strategic management, media law and copyright, digital publishing, as well as specialist modules on television, film and social media management. The course is taught by full-time academics led by Professor Matthew Hibberd as well as professional managers with senior practical experience in media and communication industries.
Internship
A crucial part of this academic program is the internship.
Internships aim at allowing students to get in touch with the professional world, in Switzerland and abroad, within professional environments that are consistent with the Master program, in companies such as TV and radio broadcasters, news outlets, etc.
Twitter
Walt Disney
Sky Italia
Mediaset
Locarno Film Festival
Mondadori
Bertelsman
RSI
MTV
Eurosport
Italian Ministry of Foreign Affair
Government of the principality of Liechtenstein
Nestlè
IKEA
In alternative to the internship and in order to broaden their scientific competencies, students can attend an academic Semester abroad or in Switzerland, in one of USI's partner universities.
During this semester, students can integrate courses they attended in Lugano in the first two semesters with other subjects in media management.
Master Thesis
Master theses are set to conclude students' preparation and are aimed at deepening the analysis of a topic students can decide, within the scope of the Master program.
The research work, supervised by one or more professors of the Master, can be theoretical or empirical: students have to demonstrate to be able to use proper concepts, theories, methodologies and tools and to have analysis, synthesis and editorial skills.
Career Prospects
The goal of the Master is to train professionals who, based on the acquired knowledge about the characteristics of the media, can fulfill the project, coordination, and control tasks of production and distribution processes within publishing, broadcasting, audiovisual and electronic companies.
Our students also gain specific skills when it comes to the major contextual factors of the media sector, including that cultural, political-economic and specific knowledge of public service media. In order to let students familiarise themselves with the professional world, the Master offers internships at companies that operate in the media sector.
Admission
All students who obtained a Bachelor's degree at an acknowledged university in communication, human and social sciences.
Candidates with a Bachelor's degree from a University of Applied sciences may be admitted with an additional requirement of 30-60 ECTS to be earned:
By attending in person, during the Master's studies, a selection of our Bachelor's courses and taking the exams during the regular sessions. The credits have to be earned before the end of the third semester. The courses are to be defined by the Master's academic director.
By self-studying a selection of our Bachelor's courses. In this case, the instructors of the assigned courses provide specific readings. Exams are organized when the student is ready. The courses are defined by the Master's academic director. The reading and evaluation are in English. This option is very flexible: it allows for optimal programming of the workload during the studies and it also allows the process to be started before the beginning of the Master's program. The credits have to be earned before the end of the third semester.
By attending Bachelor's courses at another recognized University prior to starting the Master's studies. The university and the list of courses to attend have to be agreed with the Director of the Masters.
Language
Admission to English-language graduate-level (Master) programs at USI requires a good command of the English idiom. Non-English native speakers applying for such programs, or whose previous degree was obtained in another language, are required to provide an internationally acknowledged language certificate equal to the B2 level, as defined by the Common European Framework of Reference for language learning (CEFR), or equivalent (e.g. TOEFL, IELTS, etc.).
The B2 level on the CEFR corresponds to the following scores in internationally acknowledged exams:
IELTS
5.5
TOEFL
Computer-based: 183
Internet-based: 65
Paper-based: 513
Cambridge English
FCE (First Certificate English)
TOEIC
Listening & Reading: 785
Speaking: 150
Writing: 160
Students admitted under the above-mentioned condition (with the exception of the Master in Cognitive Psychology in Health Communication) must achieve a C1 competence in English within the maximum time required to obtain the Master's degree.
The level can be certified either by attending a language course offered at USI during the Fall and Spring semester, and by taking the final exam, or by providing an internationally acknowledged language certificate*.
* The C1 level on the CEFR corresponds to the following scores in internationally acknowledged exams:
IELTS
7.0
TOEFL
Internet-based: 100
Cambridge English
CAE (Advanced certificate), grade C or above
BEC (Business English), grade C or above
TOEIC
Listening & Reading: 945
Speaking: 180
Writing: 180
Italian
As Lugano is located in the Italian-speaking part of Switzerland, students might be interested in acquiring the basics in Italian.
The Università della Svizzera Italiana offers a free of charge Italian language course.
Application Procedure
To submit your application, please refer to the indications for filling out the online form available here: http://application.lu.usi.ch.
Paper Application
Applications can also be submitted with the application form and required paper documents (email or fax submissions will be rejected) to the following address:
Università della Svizzera Italiana
Faculty of Communication Sciences
Admission Office
Via G. Buffi 13
CH-6900 Lugano
Switzerland
Required documentation
The following pieces of documentation have to be sent in paper form:
The completed application form (you may download it in pdf format);
Photocopy of past diplomas (Bachelor, licentiate, four-year degree, maturity);
Official transcript of results of university examinations;
Certified translation of any diplomas written in a language other than Italian, German, French, English, or Spanish;
Curriculum vitae (Resume)
Personal letter of motivation drafted by the candidate;
Official certification of proficiency in English;
Photocopy of an identity card or other documents;
Photocopy of residence permit for foreign nationals already domiciled in Switzerland.
Photocopy of past degree certificates
Where a candidate has not fulfilled all the requirements for the Bachelor's degree, licentiate or other, copy of the diploma may be sent at a later stage, but in any case no later than the beginning of the matriculation period. If so, please indicate the expected date of the award and enclose an official document issued by the awarding institution confirming these terms.
Letter of motivation
Candidates are required to draft a letter (not more than one page) introducing themselves and explaining their particular interest and reasons for seeking admission to a given Master's degree.
Registration fee
The Lisbon convention regulates the recognition of university degrees between signatory countries and considerably simplifies the administration of admission procedures. For this reason, candidates whose previous degree studies were completed in countries outside this Convention (see list below) are invited to pay an application fee of SFr. 100 accounting for the higher administrative costs of processing more complex files. If the candidate is admitted, the fee will be deducted from the amount of the tuition fee for the first semester. The administrative fee is not refundable in other cases: if admission is not granted, or if the candidate decides to withdraw or fails to matriculate.
Application deadline
Applications will be accepted starting from mid-November.
The application deadline is August 31.
The application deadline for candidates who need a visa is May 31.
Late applications will be considered only in case of available places.
Fees
Tuition fees for the Master's degrees amount to CHF 4,000 per semester. Applicants whose official residence was in Switzerland or Liechtenstein at the time of the final high school exam (Maturità) pay a reduced semester fee of CHF 2,000.
Tuition fees are payable at the beginning of each term, by the deadline indicated on the invoice; fee payment is an essential condition for matriculating or renewing one's enrolment.
Last updated Mar 2020
About the School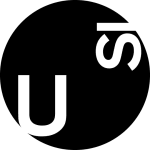 USI is a young and agile university that offers its students a quality education and an enhancing study experience. International faculty teach students with an interdisciplinary, engaging, and intera ... Read More
USI is a young and agile university that offers its students a quality education and an enhancing study experience. International faculty teach students with an interdisciplinary, engaging, and interactive approach, leaving room for practical application. The quality of the study curricula is complemented by USI small size, by its cosmopolitan environment and its informal and dynamic culture. These elements make USI a hub of opportunity open to the world, where students can engage in direct dialogue with their professors and define their educational path, discover unexpected horizons, and embrace international careers.
Read less