Read more about this program on the school's website
Program Description
This program is designed to deliver a level of updated knowledge in the marketing area within an environment of high academic demand. This is achieved through the teaching of concepts, models, methods and techniques for making marketing decisions.
This program contains a strong practical orientation, through the use of the case method, simulation games and the realization of applied works.
The Master's objective is to professionally train our students to perform as executives or entrepreneurs in the commercial area.
Admission
Application requirements for applicants external to the UAI
Bachelor's Degree issued by a University recognized by the laws of your country.
Maximum one year of work experience, after having graduated from Bachelor.
Complete the application form
2 letters of recommendation.
Written admission exam.
Personal interview.
Application fee: US 100.
Application requirements for UAI students
You must not have more than 3 pending subjects (9 credits) in undergraduate. These subjects can not include: Finance I, Marketing I, Marketing II and Statistics II.
They can not have more than 4 pending courses combined between sports and English. For example, a student who owes 3 sports and 2 English can not enter the master's degree.
Have the administrative practice registered.
There is no limit of quotas.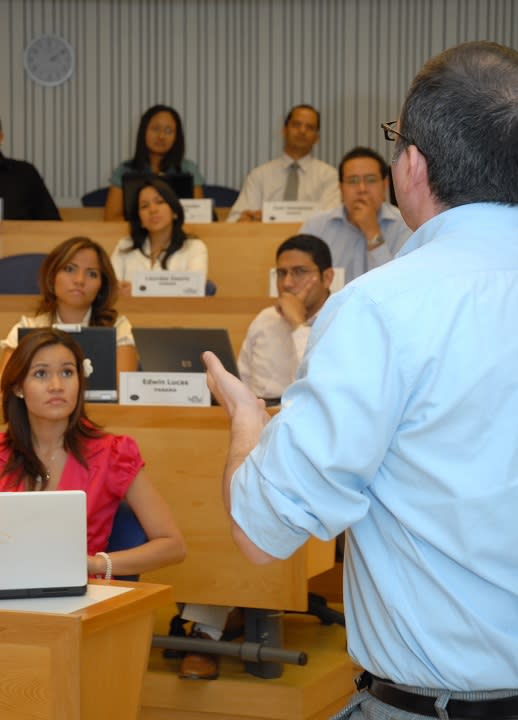 General information
Price
Application: USD 100
Price: USD 15,000
It includes: the total value of the tuition and all the academic material of the program.
Cost of living in Santiago
The cost of living that we estimate in Santiago is USD 1,400 per month, assuming that a department is shared between two or more students. The student must have a medical insurance with international coverage with a duration equivalent to his stay in Chile until the end of his Master's program. This insurance is the responsibility of the student and must be accredited upon arrival to the authorities of the University.
Dates and times
I quarter

March to June
Vacation 1st quarter in June.

II quarter
June to September.
Vacation 2nd quarter in September.
III quarter
* Dates subject to possible modifications that will be notified in advance.
Forms of payment and benefits
Discounts
20% For former undergraduate and graduate students UAI.
20% For the public sector and the Armed Forces.
3% For cash payment before program start (cumulative).
* Consultation for exclusive benefits for companies in agreement, residence in regions and group of students.
Curriculum
Compulsory subjects

Analytics, Forecasting and Demand Estimation
Brand Management
Consumer Behavior
Excel for Decision Making
Integrated Marketing Communications
Marketing Research I
Marketing Research II
Marketing Strategy
Marketing Metrics
International marketing

Elective subjects
Access
Advertising Planning
Best Practices
Business Intelligence
Business to Business
Distribution Channels
Cases in Marketing
Category Management
Salesforce Management
E-Business
Pricing Strategy
Strategy, Marketing and Innovation
Innovation and Technology
Marketing Project
Service Marketing
Marketing Simulation
New Product Development
Presentation Workshop
Retailing
Tourism Marketing
Last updated Mar 2020
About the School

La Escuela de Negocios de la Universidad Adolfo Ibáñez fue fundada en 1953 en la ciudad de Valparaíso y a lo largo de más de 65 años de trayectoria, se ha consolidado como una de las escuelas de negoc ... Read More
La Escuela de Negocios de la Universidad Adolfo Ibáñez fue fundada en 1953 en la ciudad de Valparaíso y a lo largo de más de 65 años de trayectoria, se ha consolidado como una de las escuelas de negocios más prestigiosas de Chile y de Latinoamérica, convirtiéndose en un referente a nivel regional y también global.
Read less