Master of Science in Manufacturing Leadership
Home ›
MSc ›
Master of Science in Manufacturing Leadership
Read more about this program on the school's website
Program Description

Read more about how RIT is tackling the coronavirus crisis here
Overview
The master of science in manufacturing leadership is for experienced engineers, business, and technical professionals who aspire to high-level positions in operations, supply chain management, and process improvement. The program integrates business and engineering management courses, delivering them online or on-campus where students continue to work while taking classes.
Manufacturing leadership is a focused program developed jointly by the Kate Gleason College of Engineering and Saunders College of Business. Particular emphasis is placed on supply chain management, global manufacturing, and operations, lean systems thinking, leadership, and decision making. A capstone project, oriented to the solution of a manufacturing or service management problem or process improvement initiative, enables students to apply new skills and capabilities to the solution of a pressing real-world problem, with significant financial benefit to sponsors. The program can also be taken on a full-time basis, with several courses available on campus. Students may start any term (fall, spring, summer) and complete courses at their own pace.
Sponsorship
Most students are sponsored by an employer, who is committed to improving leadership capabilities in operational excellence. Sponsorship includes financial support and a commitment to work with the student to provide clear expectations and a well-articulated career development plan that builds upon the program. Candidates are welcome to sponsor themselves. Students should contact the Financial Aid and Scholarship for more information.
Curriculum
Manufacturing leadership, MS degree
MGMT-740 Organizational Behavior and Leadership
ISEE-771 Engineering of Systems I
ISEE-682 Lean Six Sigma Fundamentals
Choose one of the following:

ISEE-750 Systems and Project Management
BUSI-710 Project Management

Choose one of the following:

ACCT-603 Accounting for Decision Makers
ACCT-794 Cost Management in Technical Organizations

ISEE-745 Manufacturing Systems
ISEE-703 Supply Chain Management
ISEE-723 Global Facilities Planning
Choose one of the following:

ISEE-793 MML Capstone
ISEE-792 Engineering Capstone

Engineering Elective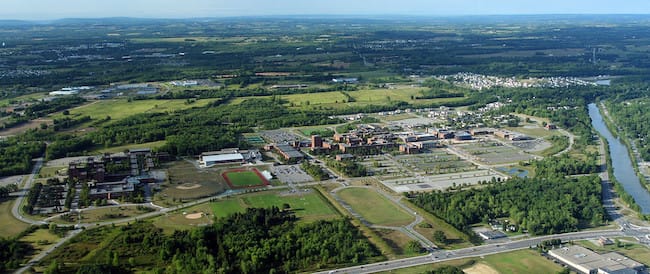 Admission Requirements
To be considered for admission to the MS program in manufacturing leadership, candidates must fulfill the following requirements:
Complete a graduate application.
Hold a baccalaureate degree (or equivalent) from an accredited university or college.
Submit official transcripts (in English) of all previously completed undergraduate and graduate course work.
Have a minimum cumulative GPA of 3.0 (or equivalent).
Have at least two years of experience in a manufacturing-related organization or business environment.
Submit a current resume or curriculum vitae.
Submit one letter of recommendation.
International applicants whose native language is not English must submit scores from the TOEFL, IELTS, or PTE. A minimum TOEFL score of 79 (internet-based) is required. A minimum IELTS score of 6.5 is required. The English language test score requirement is waived for native speakers of English or for those submitting transcripts from degrees earned at American institutions.
Exceptions to admission requirements may be considered on a case-by-case basis. No graduate entrance exam is required, although candidates are welcome to support their application with results from the GMAT or GRE.
Applications are accepted on a rolling basis and students may begin the program in any semester.
Prerequisite knowledge
Admitted students must possess knowledge and skills at the introductory course level in probability and statistics, engineering economy, or basic accounting. Areas that need strengthening may be addressed by guided reading, independent study, or formal course work.
Format
Students may start the program during any semester and complete the course work at their own pace. Classes are available online but several courses may be taken on campus for local or full-time students. Students may take up to three courses on a nonmatriculated basis. Credits earned while enrolled as a nonmatriculated student may be applied to the degree program following formal admission.
Last updated May 2020
About the School
With more than 80 graduate programs in high-paying, in-demand fields and scholarships, assistantships and fellowships available, we invite you to take a closer look at RIT. Don't be fooled by the word ... Read More
With more than 80 graduate programs in high-paying, in-demand fields and scholarships, assistantships and fellowships available, we invite you to take a closer look at RIT. Don't be fooled by the word "technology" in our name. At RIT, you will discover a university of artists and designers on the one hand, and scientists, engineers, and business leaders on the other – a collision of the right brain and the left brain.
Read less