Program Description
Learn to lead at the intersection of business and technology with a Master of Science in Management degree from WPI. Whether you are an early career professional seeking to enhance your undergraduate education or an established specialist in your field, you will find that our program offers you the flexibility to tailor a course of study to your interests and career objectives. The program will prepare you to innovate products and services within technology-based enterprises, leveraging a solid and practical understanding of all major functional business areas, from financial management to complex group dynamics and organizational design.
Curriculum
Our curriculum draws from WPI's strengths in science and engineering to bring innovations into the classroom and give graduates an edge in an increasingly technology-driven and globally competitive business world. While many students find the MS in Management degree gives them just the edge they need, you may also choose an alternative track that leads to an MBA. Both online and in the classroom, MS in Management and MBA students participate in integrated core classes that combine principles of finance, business law, economics, marketing, and management.
This program is designed for students who are looking for ultimate flexibility. MSMG students must complete at least four of the following required courses:
Financial Intelligence for Strategic Decision Making
Business Law, Ethics, and Social Responsibility
Entrepreneurship and Innovation
Financial Information and Management
Economics for Managers
Innovating with Information Systems
Marketing Management
Group and Interpersonal Dynamics in Complex Organizations
Analyzing and Designing Operations to Create Value
Interpersonal and Leadership Skills
Students round out their program with electives to total ten courses for the degree. For electives, refer to the Graduate Catalog.
After Graduation
The MS in Management prepares you to deliver solutions in ever-changing business environments. Visit WPI's Career Development Center.
Resources for International Students
The International House provides ongoing programs and essential services to assist, guide, and support international students and scholars in their transition to U.S. society and academic culture.
Getting Admitted
A technology-centric world needs business-savvy professionals
The Foisie Business School graduate admissions team will help you find the right degree program for your career goals, guide you through the application process, and, if you are admitted, assure you are on the right track for success.
WPI generally attracts candidates with backgrounds in engineering, science, and information technology, but many of our graduate business students are also marketers, entrepreneurs, researchers, financial managers, and medical practitioners. Whatever your focus when you come in, you will leave with a keen business sense for a technology-centric world. WPI graduate business students are bright, hardworking, committed individuals from across the globe and industry spectrum.
WPI is accepting applications for fall 2019. Scholarships are available.
The following application deadlines apply:
For U.S. applicants - July 15 (fall) / December 15 (spring)
For International applicants - June 15 (fall) / November 6 (spring)
For Ph.D. applicants - February 1 (fall)
After the deadlines have passed, applications are reviewed on a rolling basis.
Required testing information
Any international applicant seeking to attend WPI on an F-1 Student Visa must submit official TOEFL scores or IELTS scores. However, if applicants have two years of continuous full-time college study completed within the last five years, in a country whose official language is English, he or she can apply for a TOEFL/IELTS waiver by contacting an admissions counselor.
While WPI requires a minimum TOEFL score of 84, the Foisie School of Business requires a minimum TOEFL score of 90 or IELTS score of 7. The Foisie School of Business requires a GMAT score of 500 or its equivalent on the GRE. There are no minimum GRE scores, but the average for admitted students over the past three years has been 150 verbal, 165 quantitative, and 3.0 analytical.
Application Requirements
Department/Program: Foisie School of Business
Online Application Submission Deadline: International applicants should apply by Jun 15 for fall and Nov 6 for spring. Domestic applicants should apply by Jul 15 for fall and Dec 15 for spring. Decisions are made on a rolling basis.
All Credentials Deadline: We recommend completing your application within 15-30 days of submission. An interview may be offered once all credentials have arrived.
Official transcripts for all post-secondary colleges or universities: Required
Application fee of $70: Required
Letters of Recommendation: Three letters of professional recommendation from individuals who can comment on your qualifications for pursuing graduate study are required. Please invite your recommenders to submit their letters electronically via the online application. Academically qualified recommendations may be submitted, as needed.
GRE: GMAT or GRE scores are required; waivers could be available for WPI alumni who have achieved a 3.0 GPA or higher and may be waived for applications with special circumstances.
Statement of Purpose: Required; a resume is also required.
Video Essay: Required: Online video interview, completed at your convenience.
Last updated Oct 2018
About the School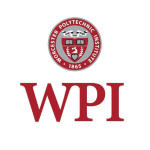 Worcester Polytechnic Institute was founded in 1865 to create and convey the latest science and engineering knowledge in ways that are most beneficial to society. Today, WPI holds firm to its founding ... Read More
Worcester Polytechnic Institute was founded in 1865 to create and convey the latest science and engineering knowledge in ways that are most beneficial to society. Today, WPI holds firm to its founding mission to provide an education that balances theory with practice, a philosophy symbolized by the towers of our two original buildings, pictured above.
Read less