Master of Science in Information Systems
Home ›
MSc ›
Master of Science in Information Systems
Program Description
The Master of Science in Information Systems is designed to provide graduates with both a general knowledge of business and a specialized knowledge of information systems. Students are exposed to the theory, research, and practical applications of numerous information systems areas including management information systems, database management systems, systems analysis and design, and data communications; and may take electives in general systems concepts, electronic commerce, business analytics, problem formulation, computer science, management sciences, research, and other related fields. The program is designed to prepare students for information systems careers in business and industry, as well as in government and nonprofit organizations.
Admission Requirements
Admission to the M.S. in Information Systems (MSIS) program is based on completion of the general admission requirements as specified under the Graduate Admissions Requirements and Procedures in the Graduate Catalog.
The Department has two alternative sets of conditions that allow applicants to be unconditionally admitted without review by the Department's Graduate Studies Committee. The MSIS Graduate Advisor reviews all applications and determines if they qualify for admission under one of these two sets of criteria. Applicants who do not satisfy any of the following sets of conditions for unconditional admission are referred to the Departmental Graduate Studies Committee for consideration.
Unconditional Admission without Committee Review
Applicants qualify for unconditional admission without the need for review by the Departmental Graduate Committee if they meet any one of the following two sets of unconditional admission criteria:
Set #1: GMAT Condition
Individuals who meet each of the following two conditions are given unconditional admission:

Applicant holds an earned bachelor's degree from an AACSB-accredited college or university, with a minimum GPA of 3.25 in the last 60 hours of undergraduate work and
GMAT total score is at least 520 with a verbal and quantitative score at the 36th percentile or higher, on both. The GMAT is preferred, however, GRE scores will be considered if the verbal and quantitative score is at the 50th percentile or higher, on both.

Set #2: GMAT Waiver Condition
This unconditional admission set #2 focuses on satisfying the following criteria.
Graduated from UTA within three years of expected entrance into the graduate program with a BS/BBA in Information Systems (or related degree) with a minimum of 3.25 overall GPA and 3.25 information systems GPA.
Admission with Committee Review
Applicants who require committee review are considered for admission using the following factors, with no single factor used as the primary criterion for making admission decisions.
Undergraduate and graduate GPA (overall, major, and last 60 hours) and program accreditation status of the applicant's degree-granting institution;
Score on the GMAT/GRE (including separate scores on the verbal and quantitative portions);
Applicant's professional work experience and professional certification/licensure; and
Letters of reference and personal statement provided by the applicant.
By considering the totality of the applicant's circumstances, including the factors listed above, the Graduate Studies Committee will evaluate an applicant's readiness to successfully complete the graduate program. Depending on the judgment of the committee, the decision may be to grant unconditional admission, probationary admission, provisional admission, deferred admission, or to deny admission. The decision of the committee is final. An applicant whose native language is not English must demonstrate a sufficient level of skill with the English language to assure success in graduate studies as defined under Admissions Requirements and Procedures in the Graduate Catalog. International applicants must submit a TOEFL score or IELTS score that meets the standards as listed in the admission requirements.
Degree Requirements
The Department of Information Systems and Operations Management provides two Master's tracks: a Thesis Option for those intending to later pursue a Ph.D. in Information Systems, and a Non-Thesis track, a traditional flexible option. The non-thesis option is the flexible program enabling a degree candidate greater flexibility in designing their program.
Tuition and Affordability
UTA Tuition and Affordability Information
Priority Application Dates
Fall | March 15
Spring | August 15
Summer | February 15
Applications are accepted after the published priority date for each term, but for guaranteed consideration of admission please submit the application and associated materials by the priority date. However, it is important to apply well in advance of your intended start date to be eligible for program-specific funding opportunities such as assistantships and fellowships. Keep in mind that departmental application processing times vary greatly and some programs require applications up to one year in advance.
Last updated Dec 2019
About the School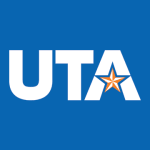 An educational leader in the heart of the Dallas-Fort Worth, the University of Texas at Arlington nurtures minds within an environment that values excellence, ingenuity, and diversity. There is strong ... Read More
An educational leader in the heart of the Dallas-Fort Worth, the University of Texas at Arlington nurtures minds within an environment that values excellence, ingenuity, and diversity. There is strong economic development here--Dallas-Fort Worth is one of the top ten fastest growing metros in the United States.
Read less
Accreditations