Master of Science in Industrial Engineering and Operations Research
Home ›
MSc ›
Master of Science in Industrial Engineering and Operations Research
Program Description

Course content
The master's program combines the disciplines of Industrial Engineering and Operations Research into a single study program. Industrial Engineering (IE) is an engineering domain that deals with analyzing, designing and optimizing complex operational systems, with the aim of improving their effectiveness and efficiency, and thus increasing their productivity. A unique feature of IE that distinguishes it from other engineering disciplines, is the explicit consideration of the human element as an essential and determining factor of these operational systems. For designing operational systems, an IE engineer often relies on mathematical models, both deterministic and stochastic nature, that are then subjected to simulation and optimization techniques. The whole of these mathematical tools is known under the term Operations Research (OR). They comprise mathematical programming, simulation, search algorithms and heuristics, dynamic programming, queueing theory, decision techniques, statistics, stochastic modeling, network analysis, etc. Since many years, the combination of both disciplines forms a crucial engineering domain for companies worldwide. This engineering profile is highly wanted in companies because of the positive impact it has on their operational and organizational structures. Internationally, it is one of the largest engineering domains that effectively prepares students for taking up leading roles and management responsibility by thoroughly training them in the organizational and technical principles of systems in manufacturing and service industries.
The Faculty of Engineering and Architecture (FEA) offers most of the Master's programs in Engineering in English. This underlines the international ambition of the faculty, as well as the importance of international education and multiple language skills for students.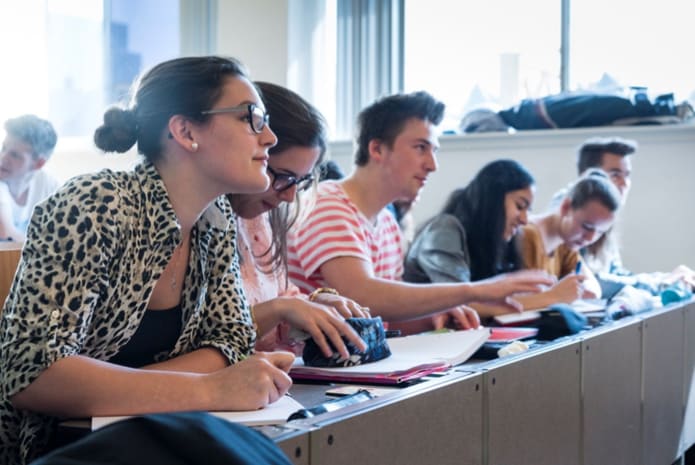 Course structure
Becoming a master in IEOR involves two phases: the first three years of study leads to the degree of Bachelor in Engineering Sciences and in the next two years the degree of Master in Engineering Sciences is obtained. The master's program combines courses in the core disciplines of IE and OR, but also provides room for elective courses.
Career perspectives
The Master of Science in Industrial Engineering and Operation Research is geared towards training young engineers to become operational specialists in designing, installing and managing industrial production and service systems, taking into account scientific, technological, economic, organizational and human factors. It is clear that many companies, both small and large, are eager to recruit these engineers. Internationally, experience with master's programs in industrial engineering shows that graduates quickly grow towards responsible leadership functions, i.e., the company management. Furthermore, IEOR engineers are not only found in the industry but also in many organizational systems of society such as government, health care and hospitals, public service, law enforcement, transport and traffic systems, et cetera. It is also a core discipline in less traditional engineering environments: consumer-directed service companies, supermarket chains, retail companies, health services, consulting, etc.
IEOR engineers are often responsible for the operational aspects of organizations in functions like production manager, head of development, logistics manager, etc., and are found in all levels of the management. They also function as specialists ('methods engineer') in supporting departments of large companies and international corporations. Notable examples of what IEOR has to offer in today's society can be found on www.iienet.org, the web site of the Institute of Industrial Engineering (IIE) which is the international professional organization of engineers in this discipline.

Admission (for international degree students)
Students who wish to enrol for the Master of Science in Industrial Engineering and Operations Research can enter the program without any prerequisites if they hold the following diploma: an academic diploma of Bachelor (or Master) of Science in Engineering (university level, minimum three years), and/or a Master of Science in BioScience Engineering or an equivalent to this. Admission can only be granted after an individual application procedure. The Study Program Committee will make the final decision on whether to accept the application or not. The Study Program Committee can decide that students need to follow a preparatory course or an individual Master's program, for instance for students with another diploma of Bachelor or Master.
Why choose UGent?

Education by world-class researchers
The education is given by professors who not only excel in teaching but also excel in research on a European and even worldwide scale. A fair number of professors have received a prestigious European Research Council Grant.

Accreditation
All of our master programmes, courses and curriculum were audited by CTI (Commission des Titres d'Ingénieur), as part of the EUR-ACE® quality audit carried out by ENAEE (European Network for Accreditation of Engineering Education).

Strong student chapters
The students chapters make you feel welcome in our community, they organize courses, games, sports-activities and lots of parties as well. many of them have a buddy program.

Vibrant city life
Enjoy the city of Ghent, a student city with plenty of leisure possibilities, cinemas, museums, exhibitions, bars & clubs, restaurants, sports facilities, ...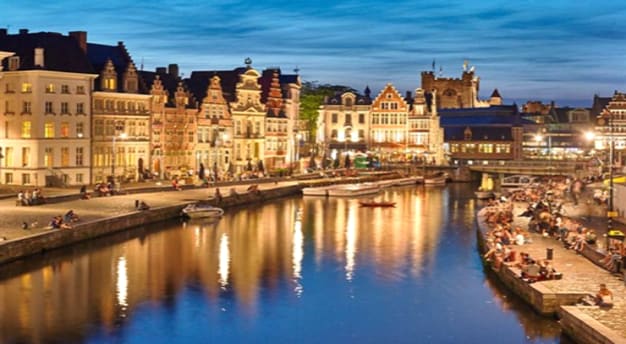 Last updated Oct 2020
About the School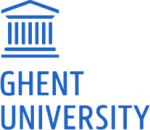 The Faculty of Engineering and Architecture is one of the largest faculties of Ghent University. It combines state-of-the-art research with a top-notch education in all significant engineering and arc ... Read More
The Faculty of Engineering and Architecture is one of the largest faculties of Ghent University. It combines state-of-the-art research with a top-notch education in all significant engineering and architecture fields. The faculty strongly focusses on international relations. It offers a wide array of master's programs taught in English and is active in all major exchange programs. Through research collaboration and educational links with top European institutions, the faculty strives to further enhance its international perspective.
Read less