Program Description
TUM Asia's Master of Science in Industrial Chemistry (MSc in IC) aims to groom future leaders in selected areas of technology. It is an enriching postgraduate course for specialist engineers in the pharmaceutical, fine & specialty chemical industries.


JOINT DEGREE
Conferred by Technische Universität München (Germany) and National University of Singapore (Singapore). The joint TUM-NUS Master of Science in Industrial Chemistry degree is now in its 16th year and has successfully trained hundreds of chemists, scientists and engineers to tackle the challenges in the chemical-related industries.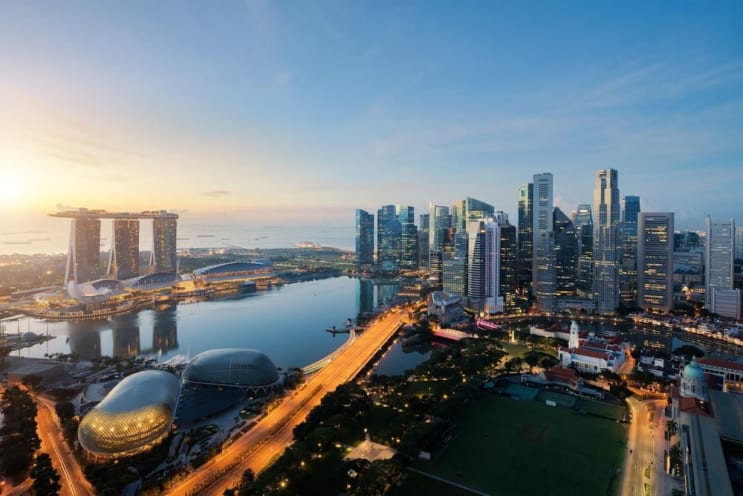 2 YEARS FULL-TIME PROGRAMME
Two years full-time research and application-focused programme, inclusive of internship experience and Master Thesis.
The student has to complete 13 modules (5 Lab Courses, 7 Elective Modules, 1 Business & Technical English Module)
5 Lab Courses to be completed (4 Core Modules and 1 Chemistry Lab Course)
7 Electives of your choice with three Specialisations: Catalysis and Petrochemistry, Building and Material Science, Interdisciplinary Combination.
45 Contact hours for every Core Module, Elective Module and Lab Course


INDUSTRY RELEVANCE
Because our TUM professors work with leading companies in the industry, they engage their students by combining theoretical knowledge with their real-life experiences. We fly in our TUM professors from Germany to teach on an exclusive teaching basis, ensuring no compromise on quality. Students gain insights from the European and Asian industry, allowing them to take these knowledge to new heights when they eventually go out to the industry or research sector.
Fun fact: Did you know that 9 members from TUM's Chemistry Faculty have been awarded the Nobel Prize in Chemistry.


GLOBAL OPPORTUNITIES
You are able to complete your Internship and Thesis in Munich, Singapore or anywhere in the world, with any company or research institution.
Our globalised classroom also provides a good test-bed for the workplace. The ability to work with people from different cultures is now an essential skill for the workplace and there is no better place to start than in our classroom.


ADMISSION CRITERIA
Required to have a minimum 3-year bachelor degree in Chemical Engineering, Chemistry, or equivalent degree in other relevant disciplines
TOEFL / IELTS (Required for applicants whose native tongue or medium of instruction from previous studies is not in English)
TOEFL: Recent score with a minimum of 88 for Internet-based test or 234 for Computer-based test
IELTS (www.ielts.org): With academic IELTS result of at least 6.5
Akademische Prüfstelle (APS) certificate (Only required for applicants who hold a degree from China, Vietnam, or Mongolia)
APPLICATION FOR ADMISSIONS
Our online Application Portal opens on 1 October each year. Leave us your email address (through the enquiry form) and we will inform you when the Admissions Portal is open.
All applicants are required to start their Application through the online Application Portal, and then send in the list of required Hard-copy documents (via mail) in order to process your application. More information will be sent to you when you have sent us an enquiry form.



"After completing my undergraduate studies, I started working as a researcher in a Singapore University. As a researcher, the career advancement opportunities are limited if one has not completed their doctorate. Thus, I felt that pursuing higher education would help me to achieve my career goals. The Industrial Chemistry programme at TUM Asia was able to provide me what I needed to advance my career. It has allowed me to enhance my knowledge and expose myself to modules related to the business aspects of science and engineering."
Thomas Goh
Alumni, MSc in Industrial Chemistry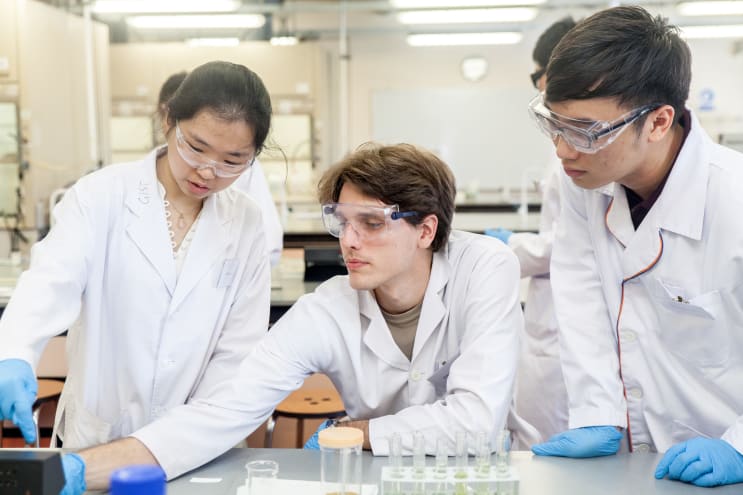 Last updated Feb 2020
About the School

Technical University of Munich Asia (also known as TUM Asia) commenced operations in Singapore in 2002 as the branch campus of the Technische Universität München (TUM).
Technical University of Munich Asia (also known as TUM Asia) commenced operations in Singapore in 2002 as the branch campus of the Technische Universität München (TUM).
Read less