Master of Science in Hydrology, Hydrogeology and Water Resources
Home ›
MSc ›
Master of Science in Hydrology, Hydrogeology and Water Resources
Program Description
Many environmental risks and societal concerns are directly related to the way we manage our land and water environments. The two-year master program "Hydrology, Hydrogeology and Water Resources" is based on a systems perspective and provides extended knowledge about water and soil systems and how these interact. This includes the spreading of dissolved substances and pollutants in various water systems and associated risks for society. Questions related to water resources are also covered: the management of water resources and conflicts as well as collaborations related to shared water resources on local, regional and global scales. The importance of water resources for both society and environment is emphasized through applications to practical water resources management challenges in society.
The courses in this program include the following topics:
Hydrological and hydrogeological processes, main components of the water cycle (e.g., precipitation, evapotranspiration, discharge) and the spreading of dissolved substances and pollutants in various water systems.
Water resources and water quality, pollution spreading through surface, ground and coastal water systems, as well as vulnerability and resilience of water resources.
Regional analyses related to global water resource vulnerability and resilience.
Models and information systems as important tools for dealing with hydrologic and hydrogeological problems, and as a basis for managing water resources well.
Mathematical equations that are used in models for describing water flow and contaminant transport.
Handling of hydrologic data including methods for time series analyses and management of spatial data using geographic information systems (GIS) and geostatistics.
Integrated natural and social science studies of natural and anthropogenic flows of water, nutrients, pollutants and other biogeochemical substances that are important for environmental risk assessment, ecosystem development, and management of environmental resources.
Principles and methods for quantifying and handling uncertainty, probability, and risk, as well as environmental and ecological economics.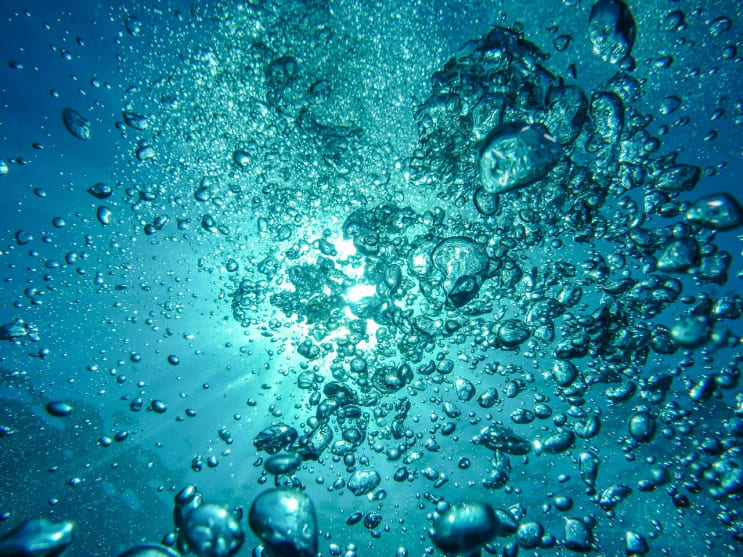 MartinStr / Pixabay
Program structure
The two-year Master's Program consists of 120 credits
45 credits Mandatory advanced courses
15-45 credits Optional courses
30-60 credits Master thesis (mandatory)
Year 1 - Mandatory courses and optional courses
Local to global water vulnerability and resilience, 15 credits
Information and Modelling Systems for Land and Water Methods, 15 credits
Optional courses, 15 credits
Land-Water Risk Assessment and Management Methods, 15 credits
Year 2 - Optional courses and master thesis
Optional courses, 0/15/30 credits
Degree project in Physical Geography and Quaternary Geology, 30/45/60 credits
The number of optional courses taken will be dependent on the period of time devoted to the Master thesis, which may extend over one or two terms.
Why Stockholm University?
Studying at Stockholm University makes a difference
Stockholm University is one of the 100 highest-ranked universities in the world and Sweden's largest institution of higher education with top-quality education and outstanding research in a wide variety of fields.
Our campus is situated in the Royal National City Park, just minutes away from the center of Stockholm city. Stockholm has recently been rated the safest capital in Europe and is famous for its many green and clean areas. Stockholm is leading in areas such as social welfare, equality, IT, sustainability and innovation. Known for being an open society, Sweden is also ranked second in the world in the Social Progress Index.
Application
Admission requirements
To be eligible for this program you must have knowledge corresponding to a Bachelor's degree, including at least 90 ECTS credits in Earth sciences or geography, or equivalent subjects within natural sciences or technical sciences. Further requirements include knowledge equivalent to Swedish upper secondary school course Mathematics D, as well as at least 7.5 ECTS credits in statistics. Also required is knowledge equivalent to Swedish upper secondary school course English B.
Selection
Grades of academic courses, motivation letter and the relevance of previous studies in relation to the program.
Application documentation specific for this program
In addition to the documents required by universityadmissions.se, the following documents must accompany all applications to this Master's Program:
Personal letter/Letter of interest (maximum one page)
CV
A brief summary of the grading system of your university (if other than ECTS). Provide an explanation of the grading scale.
List your courses to indicate how you fulfill the specific requirements for the program.
If you are still studying for your Bachelor's degree when making the admission application then please write in the personal letter which courses and credits are yet to be completed.
How to apply and upload documents
Follow the instructions at universityadmission.se on how to apply and how to submit your supporting documents. Please do not send any documents directly to the department.
Dates and deadlines
January 15 – Last date to apply for Master programs for all applicants
Application period: October 16 - January 15
Application process
All applications must be sent through universityadmissions.se. The number of students admitted to each of our programs is limited and admission is granted on a competitive basis. Candidates will be selected by an admission committee.
Last updated Feb 2020
About the School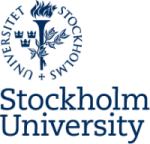 The Faculty of Science at Stockholm University is the largest science faculty in Sweden and is among the top hundred science faculties in the world on the Shanghai ranking. The Faculty offers top-clas ... Read More
The Faculty of Science at Stockholm University is the largest science faculty in Sweden and is among the top hundred science faculties in the world on the Shanghai ranking. The Faculty offers top-class education in a number of programs and courses, at the Master's level more than 30 study programs are given in English.
Read less