Master of Science in Hospitality Management
Home ›
MSc ›
Master of Science in Hospitality Management
Program Description
The Master of Science degree in Hospitality Management studies, which consists of 33 credits, is structured to meet the educational needs of adult learners working as managers, entrepreneurs, educators or other professionals in business and industry. It is designed to provide a hospitality management education with an academically rigorous, yet flexible, program of study that meets the requirements for a professional master's degree. For working adults seeking to upgrade their professional skills to enhance their careers, the degree program increases analytical, managerial and leadership competencies and will provide graduates with the requisite preparation for career advancement in various hospitality-related professional areas.
Requirements
Candidates for admission to the Master of Science in Hospitality Management studies degree program could be managers, business owners or educators or hold other professional positions related to the hospitality industry. The credentials required for admission as a matriculated student include the following:
I. Admissions Requirements:
A bachelor's degree from an accredited college or university with a minimum cumulative grade point ratio (GPR) of 2.75 or equivalent. (Applicants with a GPR of less than 2.75 may be admitted as matriculated students on probation).
English-language proficiency, both written and verbal (for international students whose first language is not English) equivalent to IELTS overall band score of 6.0 or higher (TOEFL iBT 79 or higher).
Industry work experience preferred (applicants without industry work experience may be required to take foundation courses HRTM 6100 and HRTM 6200 upon evaluation).
II. Required Documents:
A graduate application for admission and non-refundable application fee.
Personal statement of 400 words explaining reasons for pursuing hospitality graduate studies.
Official transcripts from all colleges and universities previously attended.
Two Letters of Recommendation.
Proof of English language proficiency (if applicable).
Resume or portfolio.
Interview with a graduate program adviser may be required.
Degree Requirements
Completion of a minimum of 33 graduate credits.
Cumulative grade point ratio of 3.00 for the degree program of study.
Must earn a grade point ratio of 3.00 in each of the 4 required hospitality management courses.
Minimum of 30 credits completed at Fairleigh Dickinson University.
Maximum of six years to complete the Master's degree requirements.
Up to three credits of graduate coursework may be transferred from another college or university if completed within the six-year period. Courses submitted for transfer credit will be reviewed and evaluated by the director of the International School of Hospitality and Tourism Management. In assessing requests for transfer credits, the faculty may require students to complete additional coursework to update knowledge and skills to meet master's degree requirements.
The following are the specific program requirements for the Master's degree. These curriculum areas and credit distribution requirements are designed to provide students with flexibility in planning a program of study within a focused framework of professional development.
Required Hospitality Management Courses (9 credits)
HRTM7715 Special Project (non-credit taken in last semester)
HRTM7753 Graduate Capstone (last semester)
HRTM7751 Research Methodology I (first-semester course)
HRTM7752 Research Methodology II (after 18 credits completed)
Supporting Hospitality Management Courses (18 credits)
HRTM7708 Organizational Communication and Conflict Management
HRTM7710 Current Concepts of Leadership
HRTM7713 Financial Management
HRTM7714 Advanced Human Resource Management
HRTM7716 Service Management
HRTM7734 Global Marketing
Elective Courses (6 Credits) Elective courses are chosen by students with approval from their graduate adviser. Choose 6 credits from the following:
HRTM7728 Graduate Internship
HRTM7717 Discovering the World of Wine
HRTM7718 Advanced Global Seminar
HRTM7723 Hospitality Education Practicum
HRTM7725 Curriculum and Instruction for the Hospitality Educator
HRTM7726 Educational Organization for the Hospitality Educator
HRTM7729 Training and Development
HRTM7732 Hospitality Law - Legal Issues in Hospitality
HRTM7737 Global Tourism Development
HRTM7742 International Tourism
HRTM7998 History of Casino Gaming
*Graduate Foundation Courses Foundation courses are designed for those students who do not meet all of the Graduate Program admission requirements listed above such as industrial work experience and/or an undergraduate degree in an area other than hospitality, tourism, or business. Each foundation course is worth 3 credits towards the free elective subject areas.
HRTM6100 Hospitality Operations Management
HRTM6200 Tourism Destination Management
Top 5 Reasons to choose the MS in Hospitality Management degree:
Founded in 1942, Fairleigh Dickinson University's International School of Hospitality and Tourism Management is one of the oldest hospitality programs in the U.S, and the program is currently listed by The Best Schools.org as number four out of the top 20 hospitality schools in America.
Fairleigh Dickinson University has an outstanding faculty of industry professionals who have spent years gaining practical industry work experience.
Fairleigh Dickinson University's commitment to global education assures students of an education that embraces the world. Students will study with others from over 60 countries worldwide and will have the opportunity to participate in overseas seminars in Switzerland, Italy and other countries.
International students are eligible for off-campus work opportunities during their studies and a three-year post-graduate work permit upon graduation from Vancouver Campus. Both international and Canadian students can take advantage of Fairleigh Dickinson University's robust career services department and connections with the business community when looking for employment.
Students will join a worldwide network of more than 3,000 alumni in Hospitality and Tourism leadership positions, where they will find valuable connections for internships and careers. Fairleigh Dickinson University Alumni can be found in the following world-class organizations:
Wyndham Hotels and Resorts
Marriott Hotels and Resorts
Hilton Hotels and Resorts
Hyatt Hotels and Resorts
Starwood Hotels and Resorts
Mandarin Oriental Hotels
Trump National Golf Club
Compass Group
Last updated Jan 2018
About the School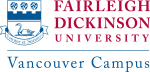 As a leading innovator in global education, Fairleigh Dickinson University seeks new ways to offer its unique learning opportunities to students worldwide. The University's newest campus opened in 200 ... Read More
As a leading innovator in global education, Fairleigh Dickinson University seeks new ways to offer its unique learning opportunities to students worldwide. The University's newest campus opened in 2007 in Vancouver, British Columbia
Read less