Master of Science in Geosciences
Home ›
MSc ›
Master of Science in Geosciences
Program Description
Master of Science in Geosciences
Geosciences offer graduate study for the Master of Science along two different tracks, geology and geography.

MS in Geosciences - Geology

This program of study has two possible emphases--one for the professional geologist and the other for the earth science teacher. The former prepares the student for a career in industry or in government surveys or provides preparation for Ph.D. work at another institution. The latter prepares the student to teach geology and other earth science courses at the secondary or college level. The geology track is flexible. The student and advisor will select appropriate electives based on the area of emphasis such as environmental geology, stratigraphy, vertebrate paleontology, geophysics, petroleum geology, etc.

MS in Geosciences - Geography

This program of study is intended primarily as a degree for preparation for an advanced professional position. The program is extremely flexible, emphasizing two focus areas: Environmental Science and Geographic Information Systems. The environmental science focus area is intended for students interested in professional employment as environmental analysts and scientists, who may have baccalaureate degrees in a related field such as Geography, Geology, Biology, Agriculture, or General Science. The Geographic Information Systems (GIS) focus area is designed to provide the advanced technical and theoretical coursework necessary towards becoming a GIS professional.
In conjunction with geospatial courses provided by the Geosciences Department, students take a variety of graduate level classes in other departments, emphasizing technical, theoretical and applied aspects. This degree is intended to provide current students with advanced GIS coursework, as well as the professional in the community. In addition to the general admission requirements for graduate study as stated in the Graduate School section of this catalog, the student entering the Master of Science curriculum must have completed the equivalent course of study required by the department for a bachelor of science.
Students who lack the appropriate undergraduate training will be required to make up their deficiencies.

Careers in Geology

Because geology is important in both studies of science and technology, geologists are highly sought after in the industry. As a geologist, you may find employment not only in exploration and mining, but also in spheres as varied as finance, engineering and construction, analytical and research laboratories, and environmental planning.

Geologists locate and assist in the extraction of mineral deposits such as diamonds, gold, metallic ores, mica, coal, and petroleum. Geologists also explore for common materials such as stone aggregate for making concrete and road building, limestone for the cement, fertilizer and chemical industries, and sand for building or glass manufacture. Civil engineers often work with geologists on major building constructions, tunnel development, highway construction and large excavations of all kinds. Environmental Geology emphasizes improved interaction with our environment using geological principles and is involved with environmental planning, the safe disposal of waste, avoidance of water pollution, and urban development.

Major employers of geologists are the mining industry, municipal authorities, government bodies, the civil engineering industry, and the oil industry. Geologists are often involved in research work at various research institutes, museums, and universities.
Careers in Geography

A degree in Geography or GIS studies will prepare you to work in a diversity of fields. Almost any issue can be looked at from a geographical, marketing, crime, health, conservation, education, politics, tourism, retailing, transport, social services perspective. The list could go on. And that's why a geography background can be relevant to employment in any of those fields, and many more. Spatial data systems, for example, have become a basic necessity for many organizations. Whether you're technology-minded, or more into social science, the reality is that geographical knowledge and skills - or a basic awareness of geographical ways of thinking - can be useful and relevant in any number of occupations.
Last updated Apr 2019
About the School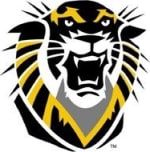 FHSU is the leading forward-thinking, entrepreneurial university of the Midwest. We have an enrollment of more than 13,000 students and offer hundreds of certificate and degree programs at the associa ... Read More
FHSU is the leading forward-thinking, entrepreneurial university of the Midwest. We have an enrollment of more than 13,000 students and offer hundreds of certificate and degree programs at the associate's, bachelor's and master's levels through 28 academic departments.
Read less