Master of Science in Game Design and Development
Home ›
MSc ›
Master of Science in Game Design and Development
Read more about this program on the school's website
Program Description

Read more about how RIT is tackling the coronavirus crisis here
Overview
In the game design and development masters, students explore the entertainment technology landscape as well as other related areas. The program simultaneously covers the breadth of the game design and development landscape through study in topics such as computer graphics, game engines, interactive narrative, and game world design. The program is characterized by a clear focus on development, but also educates developers in the design process. The degree is intended specifically for students who aspire to hold careers within the professional games industry or a related field such as simulation, edutainment, or visualization.
The program's curriculum consists of required courses, a choice of five advanced electives, and a capstone experience. This is a two-year, on-campus, cohort-based program in which students are admitted through a portfolio review process. During the second year, students form development teams that construct a working game engine and software title as the program capstone experience. This requirement includes both individual and group expectations. The capstone culminates in defense before program faculty, as well as a public exhibition. Combined, these requirements provide a unique and comprehensive educational experience for individuals who aspire to a career in the game development industry.
Capstone experience
During the second year, students complete a team-based capstone experience where students present and defend their work. This presentation includes a faculty review, which constitutes the capstone defense, a public presentation, and a demonstration.
Industries
Internet and Software
Electronic and Computer Hardware
Movies, TV, and Music
Defense
Typical Job Titles
Game Developer
Game Designer
Mechanic Designer
Level Designer
Programmer
Modeler
Audio Programmer
Producer
Quality Assurance Tester
Technical Artist
User Interface Programmer
Tools Programmer
Network Programmer
Graphics Programmer
Artificial Intelligence Programmer
Lead Programmer
Developer
Software Engineer
Mobile Engineer
Interactive Developer
Curriculum
Game design and development, MS degree, typical course sequence
First Year
IGME-601 Game Development Processes
IGME-602 Game Design
IGME-603 Gameplay and Prototyping
IGME-695 Colloquium in Game Design and Development
IGME-795 Game Industry Themes and Perspectives
Advanced Electives
Second Year
IGME-788 Capstone Design
IGME-695 Colloquium in Game Design and Development
IGME-789 Capstone Development
Advanced Electives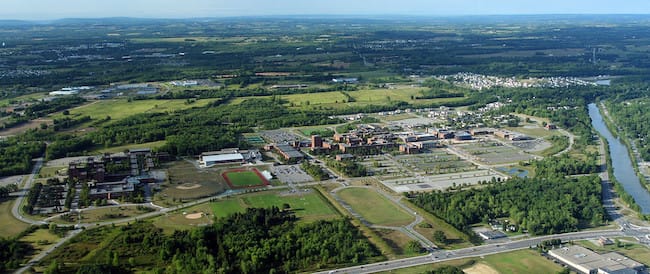 Admission Requirements
To be considered for admission to the MS in game design and development, candidates must fulfill the following requirements:
Complete a graduate application.
Hold a baccalaureate degree (or equivalent) from an accredited university or college in a relevant field such as information technology, computer science, software engineering, or computer graphics. Students with undergraduate degrees in related disciplines such as digital media or human-computer interaction may be considered.
Submit official transcripts (in English) of all previously completed undergraduate and graduate course work.
Have a minimum GPA of 3.25 (or equivalent) or a first-class international degree with distinction.
Submission of a portfolio and/or scores from the Graduate Record Exam (GRE) is required. If you choose to submit a portfolio it should include evidence of individual and group projects (clearly marked as such) relevant to the area you wish to study within the degree program.
International applicants whose native language is not English must submit scores from the TOEFL, IELTS, or PTE. A minimum TOEFL score of 88 (internet-based) is required. A minimum IELTS score of 6.5 is required. The English language test score requirement is waived for native speakers of English or for those submitting transcripts from degrees earned at American institutions.
International applicants are required to submit scores from the GRE.
Due to the cohort nature of the program, students are admitted for the fall semester. Admission to the program is highly competitive. While GRE scores are not required for domestic applicants, students may submit scores to strengthen their application. Those applicants with a GPA below 3.25 are required to submit GRE scores.
Prerequisites
Students are expected to have at least one year of significant programming experience in a current object-oriented language—preferably C++ or Java—and a solid working knowledge of website development and interactive multimedia concepts. If students do not have these prerequisites, additional course work may be recommended to bridge any educational gaps.
Last updated May 2020
About the School
With more than 80 graduate programs in high-paying, in-demand fields and scholarships, assistantships and fellowships available, we invite you to take a closer look at RIT. Don't be fooled by the word ... Read More
With more than 80 graduate programs in high-paying, in-demand fields and scholarships, assistantships and fellowships available, we invite you to take a closer look at RIT. Don't be fooled by the word "technology" in our name. At RIT, you will discover a university of artists and designers on the one hand, and scientists, engineers, and business leaders on the other – a collision of the right brain and the left brain.
Read less