Master of Science in Food Identity (Erasmus Mundus)
Home ›
MSc ›
Master of Science in Food Identity (Erasmus Mundus)
Program Description
Master of Science in Food Identity (Erasmus Mundus)

By offering opportunities to carry out study periods and work experience abroad, thus contributing to a comprehensive approach to the marketing process 'from production to marketing,' the master's degree courses satisfies all the requirements for a successful future career.


Beyond the typical food products, similar groups of food products exist in European countries, each distinct to its country of origin, and called by different names:

- Local food products, regional food products, traditional food products or terroir* food products.

The term typical food products will be used to describe all such European food products.


A complete view of the typical food products :
1 A comprehensive curriculum of the Typical Food: «from soil and human community to terroir*»

How factors like soil, climate, cultural or technologic know-how and the whole socio-ecological context participate in the construction of the specificity of the typical food products?


2- Characterisation of the specificity of the typical food products

How demonstrate the authenticity of the quality of the typical food products by reliable analysis and how to control and authentifiy its quality (by physical and chemical analysis, sensory and nutritional tools)?


3- Development, appreciation and marketing of typical food products in the global market

How to value such products and how to construct a product differentiation besides the consumers ?(different strategies from a country to another one: quality label, marketing, communication),
how to market these products? (international laws for trading, international regulations and policies, distribution networks, the market participants and their organisation).
Facts & figures


A 4-semester course
The course is taught in 5 European countries
Taught in 2 languages (Français and English) but you keep the possibility to answer the tests in English during the semesters in France.
1 Study trip of 3 weeks + visits of regional food companies
6/8-months of professional project (work placement) in a company
120 ECTS (European Credit transfer system) required.
Qualification: 60 ECTS credits per year are required.


Contents of the master

The first semester is devoted to the concept of Regional Food product.

Instead of courses, during this period, you will have a full week in a pilot line where you will prepare yourself processed foods from fruits and vegetables and from milk.

You will learn the impact of the origin of the raw food on the finished goods. For example, you will see how different origins of milk (different types of cows, different types of animal foods, organic production...) impact the taste of yogurts and cheeses.
Moreover, many visits to farms, SME or shops where regional foods are produced and sold and especially during the week of study trip in Lyon in a mountain zone are programmed.

The semester continues in Italy with Sensory analysis and consumers behavior on Regional Food products.
Entrance requirements


The minimum entrance requirement to join this course is a three-year higher education degree in a scientific subject.
It can be a Bachelor of Science, a master's degree in the food industry sector, or any equivalent diploma from a Higher Education Institution.
Particular interest for this sector of activity. Candidates shall also demonstrate their interest in the food sector, and more particularly their interest for specific, traditional and local food products.
For those candidates currently working and wishing to obtain a Master's degree through continuing education, the academic committee will examine the selection criteria on an individual basis.


Language skills

A good command of English and French is required. Official certificates of proficiency in both languages should be provided by June 30 (except for native speakers).


English: the minimum required score is TOEFL 470, TOEIC 550, or equivalent.
French: the minimum required score is TEF 541, TFI 550, or equivalent.
A good command of another language — particularly one from a partner institution — will be considered a plus.
Note that you keep the possibility to answer the tests in English during the semesters in France.

Refresher language courses are available before the beginning of the Food Identity Master course. A placement in a French family in rural zone is also possible during the summer. Then, the students attend a course in French as a foreign language during the first two weeks of September. Following on from that, a tailored six-week refresher course in French as a foreign language, focusing on specialist vocabulary related to the food industry, marketing and sociology, is also available.

Listing of the degrees in the master Food Identity programme
- ESA Angers:
DNM Master Domaine Sciences et Technologies

Mention: Agronomie - Agroalimentaire Spécialité : Technologies et valorisation des produits de terroirs



- ENITA Clermont:
DNM Master Sciences, Technologies, Santé domaine Nutrition et Sciences des aliments
Spécialité: Entreprise des produits alimentaires du terroir


- Harper Adams University College, UK :
or
Master of Science - Studies by Negotiation
(with the final title negotiated dependent on areas of study)


- USAMV Roumanie:
Master of Science Agribusiness
- UCSC Italie:
Master universitario di primo livello Food-Identity
(Prodotti tipici europei)


Fees
European students: 4 000 € per academic year
Non-European students: 8 000 € per academic year

These fees include: The main expenses week in Mountain zone, during the study trip in Spain: accommodation, travel insurance, travel cost and the interpreter (working languages are French and English) but not the food.

These fees don't include: the travelling between the partners Universities, neither the living costs during the courses (accommodation, food, etc...)

An Erasmus Mundus scholarship is available under criteria.

The professional project (semester 4) can be financed by the company in which it takes place.

The scholarship from groupe ESA is cumulative to others scholarship like the European ERASMUS scholarship, or others grants from your country or region.
Last updated Feb 2018
About the School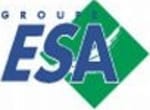 If it is your wish to study in France, in the fields of agriculture, viticulture, agribusiness, land-use planning or the environment ... you are most welcome to ESA Ecole Superieur d'Agriculture. Loca ... Read More
If it is your wish to study in France, in the fields of agriculture, viticulture, agribusiness, land-use planning or the environment ... you are most welcome to ESA Ecole Superieur d'Agriculture. Located in the West of France, Europe's first region when it comes to agriculture and the food industry, the ESA group ranks first at a national level as far as agricultural education is concerned, with over 2,600 students, 10% of whom are international students. If you wish to prepare for a degree in France, the ESA group offers various opportunities : -- Undergraduate, Graduate or Postgraduate Degree Coursesin close cooperation with firms and industries, and leading to diplomas which are recognised by French and European authorities as well as throughout the world. -- Studies abroadwithin the framework of the European Union SOCRATES Programme, or bilateral agreements signed by the ESA Group and your home university. -- Work placements. The ESA Group also proposes… -- Research activities, surveys and consultancy activities, which combine research activities, student training and close links with professional sectors. -- Relations with 136 partner universities abroad -- An international relations team of 18 members aiming to give each international student a personal welcome. Located in Angers at the very heart of the Loire Valley, 90 minutes from Paris and 60 minutes from the Atlantic Ocean by train, the ESA Group has a vast campus near the CIDEF (Centre International d'Etudes Françaises) , a French-language centre hosting 1,700 students every year who come from all over the world to learn French.
Read less