Program Description
Lingnan's MSc in Finance is the right path to prepare for a career in the financial sector
A Perfect Start
The Master of Science in Finance (MSc in Finance) postgraduate programme is open to anyone interested in finance. It's a good start for those seeking career opportunities and advancement in Hong Kong's most prominent industry.
The Pillars of Hong Kong's Success
"Banking and finance are the major pillars of the Hong Kong economy, so the demand for professionals with a finance background, and a knowledge of the industry has always been steady. Employment opportunities are continuing to grow," says Professor Stan Ho, an instructor with years of industrial experience. "With China's economic growth, and its initiatives like Belt and Road, Hong Kong has been able to leverage its integration with China. Stock Connect and Bond Connect, for instance, have contributed to the internationalisation of Chinese companies and the yuan," says Ho. "The banking and finance industry is expected to continue to grow in terms of the sector's contribution to Hong Kong's GDP over the next several years. So employment in the sector will likely increase," says Ho.
Open Learning Leads to Open Opportunities
The Master of Science in Finance, which is offered by the Department of Finance and Insurance (F&I), is designed to help students become finance professionals through cutting-edge learning and curriculum design. "Our programme is friendly, open to students from all academic backgrounds and cultures, as long as they have a genuine interest in finance, and have demonstrated their potential and determination to complete the programme," says Professor Joseph Cheng, the Master of Science in Finance Programme Director. "Students without a finance background can enroll in intensive pre-entry courses which are very comprehensive. We strive to provide individual care for our students through tutoring and relationship building. It is our goal to help our students succeed in their chosen profession, as well as in their personal life," says Cheng.
The Master of Science in Finance degree covers the major areas of finance, with an emphasis on fundamental principles and professional practice. These include asset pricing, commercial and investment banking, corporate finance, financial engineering, insurance, investments, risk management, and wealth management. The inclusion of electives increases the appeal of the degree to students and potential employers alike.
Meeting the Needs of Employers
Ho says the Master of Science in Finance programme takes a practical approach, and is in sync with the latest trends in the industry. "The programme is constantly adapting to reflect new developments," Ho says. "Over the next several years, it is expected that Chinese companies and local governments (and their local government financing vehicles) will continue to have funding needs. So the banking and financial profession needs to have a solid knowledge of the different funding tools available, as well as an understanding of the banking and financial system in China," Ho says. "Employers will continue to seek candidates who have strong analytical skills for finance roles. They will be looking for people who can communicate clearly and effectively, and are able to relate to others in a positive way. The Master of Science in Finance programme will also sharpen communication skills, as the students have the opportunity to present their projects in class."
"Banking and financial regulations, including Basel and AML/FCC, are becoming more important, and banks are expanding their compliance sections. Some of our courses cover topics which specifically relate to the compliance functions, and banking regulations, in relation to Asia and Hong Kong. This gives students the knowledge and skills to deal with the regulatory aspects of their future career in banking and finance."
Networking and Speakers from Finance Industry
Lingnan University is one of the few universities that emphasises a whole-person education. Along with knowledge transfer, networking is a focus of Lingnan education. "We invite speakers from the industry into the classroom, so students can interact and network with experienced professionals from investment banking, equity and credit analysis, financial product sales, and those involved in back-office functions," Cheng says.
Special Features of Master of Science in Finance
The degree is ideal for those students who have no, limited, or an intermediate level of knowledge of finance but have a strong desire to learn and are keen to work in the finance industry in Hong Kong, China, and internationally.
The degree will emphasize the important concepts, skills, and theoretical and institutional underpinnings of finance in Term 1 and more advanced topics and practical aspects in Term 2.
The degree will provide an excellent background for students who wish to take the major professional qualifications in finance such as the CFA, CIIA, FRM, and CII designations.
Programme Curriculum
Students are required to complete 10 modules in one year of study. Each module bears three credits.
Core Courses (Six courses):
FIN520 Corporate Finance
FIN521 Financial Markets and Investment Analysis
FIN522 Management of Banks, Insurance Companies, and Other Financial Institutions in Hong Kong and China
FIN523 Quantitative Methods for Finance
FIN524 Principles of Risk Management and Insurance
FIN530 Principles of Financial Analysis and Valuation
Elective Courses* (Any four):
FIN531 Derivative Securities
FIN532 Financial Planning and Services in Hong Kong and China
FIN533 Fixed Income Securities
FIN534 Hong Kong and China Monetary and Financial Systems
FIN535 International Financial Management
FIN536 Investment and Wealth Management
FIN537 Real Estate Investment and Finance
FIN538 Securities Laws and Regulatory Framework in Hong Kong and China
FIN539 Algorithmic Trading and Quantitative Strategies
FIN540 Venture Capital and Private Equity
FIN541 Insurance Law in Hong Kong
FIN542 Insurance Practice in Hong Kong and China
FIN600 Case Studies in Finance
* The offering of elective courses is subject to sufficient demand and faculty availability.
Pre-entry Course
Applicants with no or limited background in finance, accounting, and statistics in their Bachelor's degree will be required to complete a 42-hour pre-entry course, Financial Management and Statistics, in August prior to the start of this master programme.
Graduation Requirements
Complete 10 courses (6 core courses and 4 elective courses) and obtain a minimum of 30 credits
Achieve a minimum CGPA of 2.67
Scholarships
Academic Scholarships
Scholarships might be considered for outstanding students on the basis of academic merit. All students admitted to the programme will be automatically qualified for the award of scholarships.
Wu Ho Loo Ning Scholarship
The Wu Ho Loo Ning Scholarship will be awarded to a full-time postgraduate student pursuing a taught postgraduate (TPg) programme in international banking and/or finance (including insurance).
Entrance Requirements
Applicants should:
Hold a bachelor's degree with a first class or second class honours awarded by a recognized tertiary institution or have equivalent experiences and qualifications, which will be considered on a case-by-case basis; and
Meet the English Language Proficiency Requirement below:

TOEFL: minimum acceptable score of 550 (paper-based test) or 213 (computer-based test) or 79 (internet-based test) or
IELTS: minimum acceptable score of 6.5
Note:
Applicants will enjoy admission preference if they have work experiences and/or have professional qualifications in finance, insurance, accounting, actuarial science, and others.
A recent GMAT or GRE test score, while not required, will be useful in determining admittance into the programme.
Applicants do not need to present IELTS/TOEFL score if they obtained the Bachelor's degree from an institution where the medium of instruction is English.
CET-6 may be considered on a case-by-case basis.
Last updated Aug 2018
About the School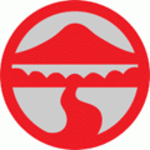 Lingnan University is the liberal arts university in Hong Kong and we have the longest established tradition among the local institutions of higher education. Our history can be dated back to 1888, wh ... Read More
Lingnan University is the liberal arts university in Hong Kong and we have the longest established tradition among the local institutions of higher education. Our history can be dated back to 1888, when our forerunner, the Christian College in China, was founded in Guangzhou, and to 1967, when the institution, as Lingnan College, was re-established in Hong Kong. In 2015, Lingnan University was named as one of the "Top 10 Liberal Arts College in Asia" by Forbes.
Read less