Master of Science in Exercise Science (M.S.)
Home ›
MSc ›
Master of Science in Exercise Science (M.S.)
Program Description
Learn to Use the Science Behind Exercise and Sport
If you have a passion for exercise and fitness or sport and athletic performance, the Master of Science in Exercise Science degree program may be for you. This degree program can prepare you for a wide diversity of careers depending on your interests and background. The following are some examples of positions held by graduates of the program:
Strength and Conditioning Coach
Fitness Director
Personal Trainer
Exercise Scientist
Wellness Specialist
Yoga Studio Owner and Instructor
Physical Education Teacher
Athletic Trainer
College Instructor
Collegiate Track and Field/Cross Country Coach
Graduates of this degree program have worked at a variety of organizations and institutions including the U.S. Olympic Committee, USA Triathlon, the Gatorade Institute, the New York Knicks, the University of Pennsylvania, Rensselaer Polytechnic Institute, George Mason University, SUNY Geneseo, and SUNY Plattsburgh, among others. Graduates of the program have also gone on to medical school, a doctoral study in exercise science, a certificate program in orthotics/prosthetics, or study in other health-related fields.
Program Highlights
The graduate program in Exercise Science provides core coursework in the physiology and biomechanics of human movement, motor behavior, and psychology of sport or exercise. You will develop an understanding of the body's ability to build strength and endurance, maintain fitness, and acquire the skill. You'll also learn how the mind influences these processes. You'll graduate with the ability to understand and conduct exercise science research.
This degree program requires a combined 30 credit hours of coursework and a thesis or comprehensive exam. Students generally complete the degree in three to four semesters.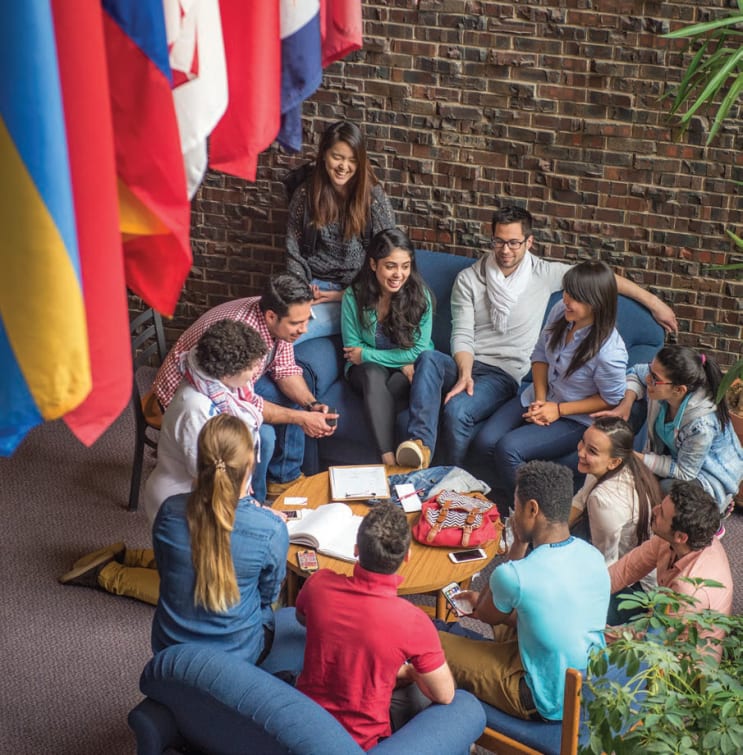 Coursework
Most of the courses in this program are offered in the evening, allowing students to continue to work full-time while completing this degree. Your coursework will include the following required courses:
Advanced Biomechanics
Advanced Motor Behavior
Advanced Exercise Physiology
Behavior in Sport - OR - Advanced Exercise Psychology
Advanced Exercise Physiology
Research in Physical Education
Advanced Statistical Applications in Exercise Science
Seminar in Exercise Science
Thesis or comprehensive exam
You have the option of completing a thesis for 6 credit hours or taking a comprehensive examination for 1 credit hour. If you choose the exam, you will need to complete 9 credit hours of elective coursework to meet the 30 credit hour requirement; if you choose to write a thesis, you will need 4 credit hours of elective coursework to complete the degree.
Required Application Materials
Completed online Graduate School Application
A bachelor's degree in any subject. Forward official transcripts from all institutions of higher learning attended directly to the SUNY Cortland Graduate Admissions Office
Two letters of recommendation
Official score report for the GRE general test
A statement describing your professional and educational goals in 250 words or less
Admissions Criteria
Preference will be given to candidates with the following:
An undergraduate GPA of 3.0 and above on a 4.0 scale
A score of 300 or greater on the combined verbal reasoning and quantitative reasoning parts of the GRE general test with a minimum score of 143 on each part
Exceptional applicants who do not meet all of the above requirements will be considered on an individual basis. Qualified applicants without strong preparation in the basic sciences and human movement science may be required to complete specific undergraduate coursework within one year of their matriculation. The undergraduate courses that may be required include anatomy and physiology I &II, motor behavior, biomechanics, exercise physiology, and statistics.
Why Study at SUNY Cortland?
See the Student Center
You Are Welcome Here at SUNY Cortland
Last updated Jan 2018
About the School

SUNY Cortland is an academic community dedicated to diverse learning experiences. Students grow as engaged citizens with a strong social conscience fostered by outstanding teaching, scholarship, and s ... Read More
SUNY Cortland is an academic community dedicated to diverse learning experiences. Students grow as engaged citizens with a strong social conscience fostered by outstanding teaching, scholarship, and service.
Read less