Master of Science in Environmental Engineering
Home ›
MSc ›
Master of Science in Environmental Engineering
Program Description
Overview
Understand and interpret the dynamics of man-made and natural pollutants, environmental systems, and the sustainability of natural resources in the Environmental Engineering Master of Science (MS) program in the College of Engineering at Temple University. Prepare to execute projects that model the flow, use, and disposal of resources to address climate, environmental and sustainability issues. Combine in-class learning with research and practical work for a robust educational experience.
The Environmental Engineering master's program offers a great deal of flexibility: Classes are offered in the evenings, allowing you to fit your academic commitments around your personal and professional responsibilities. Tailor the curriculum to your interests and professional career path with specialized electives and courses. For example, if you are interested in leadership, you might choose to take a course in Engineering Management. Or, you might study Stormwater Management by focusing your coursework on this topic.
The Civil and Environmental Engineering Department has a substantial group of faculty members who represent diverse interests including biological, chemical and physical processes. Water and wastewater management are disciplinary strengths of the program—not to mention highly relevant fields in the job market.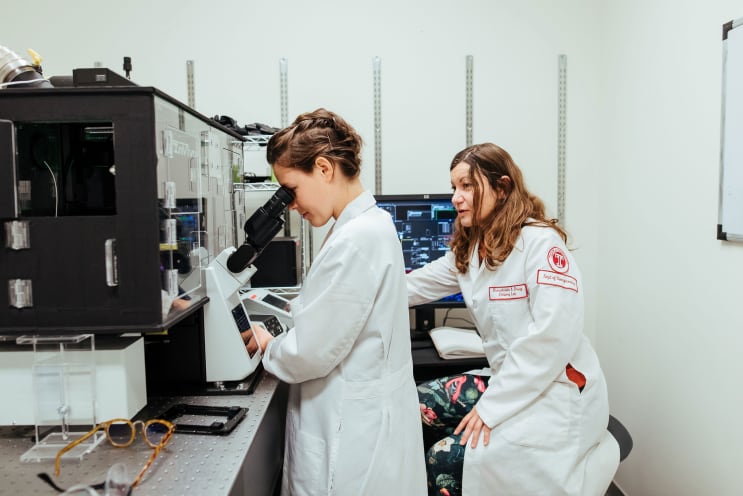 Credit Requirements
The Environmental Engineering MS requires a minimum of 30 credit hours.
Classes & Curriculum
Many students finish their requirements for the master's program in the span of two years, though the time limit for completion is five years. Some enter the master's program directly from undergraduate, completing the program on a full-time basis. Many students work in the industry while completing their degree part-time.
The diversity of faculty expertise means a great variety of course topics. Take a number of core courses in the biology, chemistry, and physics of environmental systems before delving into elective course work. Electives in Environmental Engineering include
Advanced Physical/Chemical Processes,
Aquatic Toxicology in Environmental Engineering,
Biological Processes,
Contaminant Dynamics in Urban Streams,
Engineering Hydrology,
Environmental Hydrology,
Fate of Pollutants in Subsurface Environments,
Urban Streams and Stormwater Management, and
Water And Wastewater Systems Design.
You'll choose one of three tracks.
Thesis
24 credits of course work
six credits of thesis work
Project
27 credits of didactic course work
three credits of project work
Course work
30 credits of didactic course work
Tuition & Fees
In keeping with Temple's commitment to access and affordability, this Master of Science in Environmental Engineering offers a competitive level of tuition with multiple opportunities for financial support.
Tuition rates are set annually by the university and are affected by multiple factors, including program degree level (undergraduate or graduate), course load (full- or part-time), in-state or out-of-state residency, and more. These tuition costs apply to the 2018–2019 academic year.
Pennsylvania resident: $1,135.00 per credit
Out-of-state: $1490.00 per credit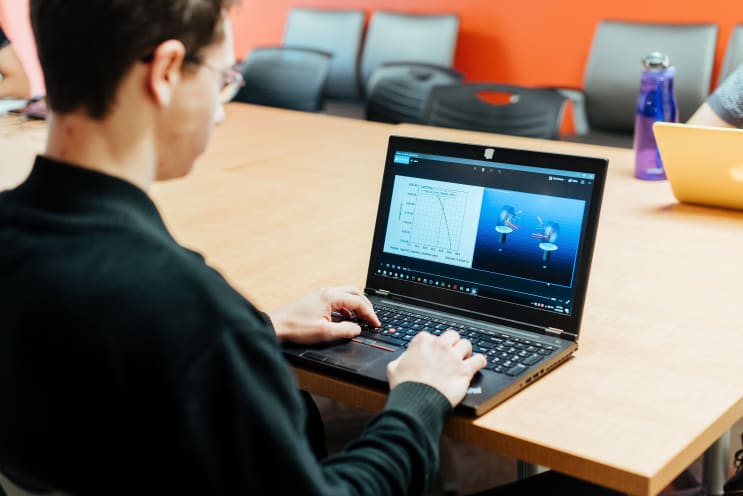 Student Diversity
The College of Engineering reflects the diversity that has always been a hallmark of life at Temple. With students from all 50 states, 129 countries and with cultural backgrounds of all kinds, Temple's classrooms are enriched with countless perspectives, giving students a global point of view across disciplines and fields, and strengthening bonds that encourage success among students.
As a community, Temple's shared responsibility is to enhance the quality of life for all members of the Temple community, providing a safe, supportive and welcoming environment in which to learn, work and grow.
Student Clubs & Organizations
From Engineers Without Borders to Temple Robotics to professional and honor societies, student clubs in the College of Engineering provide numerous ways to network, socialize and excel outside the classroom.
Our Advisors
A faculty advisor will guide you in navigating the curriculum and selecting the appropriate coursework to achieve your academic and professional goals. A graduate student advisor will also be available to help you with scheduling, policies, and procedures to assure your smooth passage through the program.
Admissions Information
You'll need to complete an application online. There is a $60 application fee.
To apply you should have a bachelor's degree in engineering and a 3.0 GPA or higher.
Students with degrees in other related disciplines may be considered but may need to take preparatory courses before applying. The department identifies the need for prerequisite coursework on an individual basis.
APPLICATION REQUIREMENTS
References: You'll need three letters of recommendation. If sending by email, these should come directly from your reference writer's personal email address.
Goals statement: In one to two pages, describe your relevant technical experiences and career goals.
GRE score: The test must have been taken within five years of the application date. Minimum scores for the College of Engineering: Verbal: 150, Quantitative: 151, Analytical Writing: 4.5. Your official scores should be sent directly from the Educational Testing Agency. The institutional code for Temple is 2906.
Current professional résumé
Transcripts: Official transcripts should be sent directly from the institution.
Last updated Oct 2019
About the School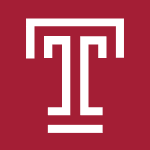 Temple Engineering is undergoing big changes. At 12th and Norris, we have been evolving for quite some time. As a college, we have grown to more than 2,100 students and are always undergoing changes t ... Read More
Temple Engineering is undergoing big changes. At 12th and Norris, we have been evolving for quite some time. As a college, we have grown to more than 2,100 students and are always undergoing changes to modernize our curriculum. Our facilities also continue to evolve in order to deliver modern, efficient and collaborative spaces designed specifically for engineers.
Read less