Master of Science in Enterprise and IT Security (ENITS)
Home ›
Master ›
Master of Science in Enterprise and IT Security (ENITS)
Read more about this program on the school's website
Program Description
Enterprise and IT Security (ENITS) is an advanced, comprehensive Master's degree program suited for students who are looking for leadership positions in the diverse field of IT security.
Program contents
The program's curriculum focuses on current and practice-oriented contents. Due to the strong dynamics of the IT sector and the resulting short lifespan of knowledge in this field, the curriculum needs to be continuously adjusted. In addition to the lectures, labs, seminars, and examinations, students are involved in research projects and are effectively prepared for the workplace through cooperative R&D projects and preparation of a final thesis.
Students will acquire the following competencies:
Subject-specific competencies
Professional knowledge of the technical, organizational and legal aspects of IT security.

Application-specific method and process expertise in the designing and hardening of information systems.

Application-specific expertise in assessing risks, threats and vulnerability of information systems.

Research competences in IT-security related issues, as required for successful doctoral-level work.

Practice-oriented problem-solving thinking.
Interdisciplinary competencies
Problem-solving competences, including for new and unfamiliar IT-security related issues.

Communicative competences for discussing information, ideas, problems, and solutions with both experts and laypersons on an academic level.

Analytical competencies for addressing the general ethical problems of information and enterprise security using the findings and methods of practical philosophy.

Ability to make scientifically sound and practice-relevant decisions even on the basis of incomplete or limited information.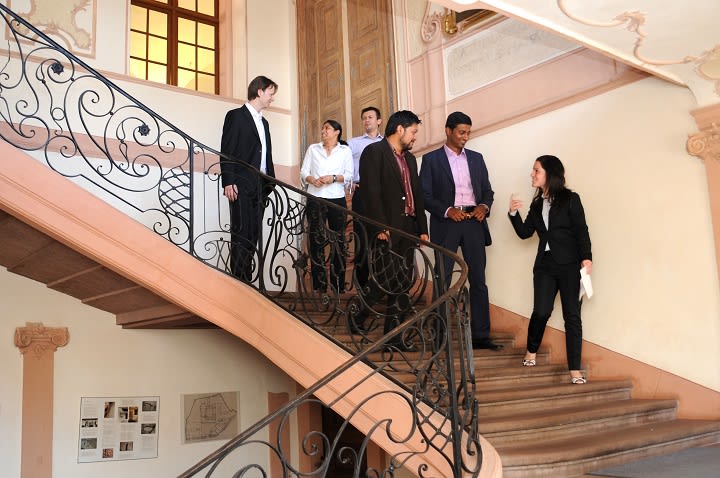 Career perspectives
Enterprise and IT security is a key issue of the international economy, especially for a strong export country like Germany. The demand for experts in this field will far exceed the supply for many years to come.
Graduates of the ENITS Master's degree program will find leading positions in the following areas, among others:
Security concept design and implementation

Corporate management

Cybercrime control and investigation, including evidence protection

System and security administration for online services, e-commerce enterprises, banks, service providers as well as state and federal authorities such as the Bundesamt für Sicherheit in der Informationstechnik, Bundeskriminalamt or Landeskriminalämter
ENITS also ideally prepares students for careers in the fast-growing sector of IT security consulting, including:
Corporate certification

Network specialist or technology solution architect for IT security

The security-related software developer or system administrator
IT security experts are among the most sought-after IT specialists.
Course of study
The central qualification objectives of this study course are students' application-oriented and interdisciplinary education and training in the technical, organizational and legal aspects of enterprise security, with special emphasis on IT security.
Required modules (lectures, seminars, and exams) of the first semester are, for example:
Applied Cryptanalysis

Data Mining

Ethics

EU Law or

Anonymity and Surveillance
The second semester includes a group project and courses such as the following:
Data Analysis for Risk and Security Management

Global Risk and Security Management

Mobile Security
In the third and last semester, students prepare their Master's thesis. Throughout the ENITS study course, both theoretical and practical contents are taught and continuously correlated.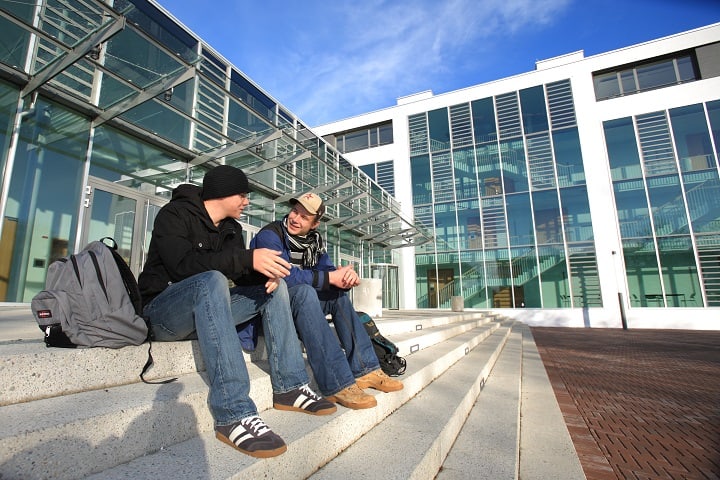 Application
A maximum of 25 applicants per year are admitted to the ENITS program. Admission requires a completed Bachelor of Science or Bachelor of Engineering degree in computer science, business informatics, enterprise, and IT security, or equivalent, amounting to 210 ECTS credits (European credit system) or equivalent (for degrees from non-European institutions).
In addition to the grades of the Bachelor's degree exams, which count for 60% of the admission decision, a motivation letter of the applicant will be evaluated, counting for 40%.
Fees
Social contribution per semester: EUR 134
Tuition fees per semester: EUR 1500* (see exemption below)

You are exempted from the tuition fees (EUR 1500) if:
You have received your qualification of university entrance from the state of Germany

You are a citizen of the EU and/or the EEA

You participate in an ERASMUS program

You are officially recognized as a refugee in Germany

You are an exchange student from one of Offenburg University's partner universities, or

You were already enrolled at Offenburg University before the 2017/2018 winter semester
This information is supplied without liability. The jurisdiction on the exemption from tuition lies with the Federal State of Baden-Württemberg.
Last updated Jun 2020
About the School

Founded in 1964, as a "National School of Engineering," Offenburg University of Applied Sciences quickly established itself as a high-performance educational institution with a practical orientation. ... Read More
Founded in 1964, as a "National School of Engineering," Offenburg University of Applied Sciences quickly established itself as a high-performance educational institution with a practical orientation. Today our University forms a thriving community, with over 4,300 students on two campuses. We offer Bachelor's and Master's degrees in four Departments: Business Administration and Industrial Engineering, Electrical Engineering and Information Technology, Mechanical Engineering and Process Engineering, and Media and Information.
Read less