Master of Science in Engineering Management (MSEM)
Home ›
MSc ›
Master of Science in Engineering Management (MSEM)
Program Description
The engineering management program is best described as a master's degree in business with a technological orientation. You'll learn the tools needed to effectively manage and participate in the decision-making process while leveraging your technical background.
The Master of Science in Engineering Management (MSEM) program is a technology-oriented management degree designed to meet the needs of engineers, business managers, and other professional and technical personnel desiring to strengthen their management and leadership skills. Graduates of the program possess broad business management knowledge and skills and are prepared to move into leadership positions in a wide range of industries.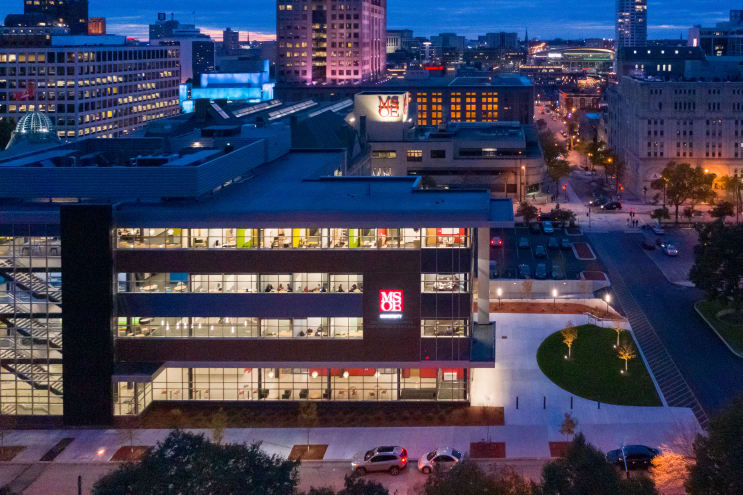 The MSEM program is based on the philosophy that, for companies to grow and compete domestically and internationally, their managers and leaders need a deep understanding of technology, management, and effective leadership principles. Faculty members have extensive business experience and are committed to mentoring students to increase students' value to current and prospective employers. Areas of particular emphasis include organizational leadership, project management, operations management, financial management, technical sales and marketing, entrepreneurship, quality and continuous improvement, policy and strategy, supply chain management, and international business.
The faculty-to-student ratio is small to allow extensive interaction among faculty and students. Most courses are delivered in two formats: blended and 100 percent online. The blended format consists of six, four-hour face-to-face meetings every other week. The remaining five weeks of the quarter are delivered online.
The blended option creates a pathway for students to potentially complete the MSEM in two years. Blended delivery combines the rich faculty/student interaction that is the hallmark of an MSOE education with the flexibility of online learning. The amount of time students spend in class is reduced, while time spent on project-focused learning is enhanced.
Students should expect at least two to three hours of an additional individual or group study for every hour of class time. Class time in a blended format is either the four hours of face-to-face meeting time or the equivalent of four hours in an online format. Student assessment activities can include presentations, papers, projects, or written exams. Many courses require projects to be completed by individuals or small teams of students, often centered on practical applications in the student's organization.
Students enrolled in the program normally take between two and five years to complete the degree. The actual completion time is dependent on the number of courses taken each quarter.
Program Educational Objectives
Graduates of the MSEM program will:
Hold positions of leadership in a rapidly changing, technologically driven business climate
Develop and execute strategic as well as tactical plans
Be starting entrepreneurial companies, managing programs, driving focused change, and creating value
Drive collaborative communication and relationship building across organizational, cultural, and social lines
Stimulate innovation for sustained success
Student Outcomes
Graduates of the MSEM program will:
Demonstrate professionalism, ethical behavior, leadership, and effective communication skills
Exhibit a global perspective and awareness of how cultural differences impact businesses
Possess the skills required to integrate concepts from accounting, finance, marketing, operations, technology, and human resources to identify and develop innovative business strategies
Utilize qualitative and quantitative methods to investigate and solve critical business problems
Evaluate, select and lead the implementation of innovative technologies and methods that support organizational strategic priorities
Demonstrate the ability to lead and facilitate cross-functional, multi-cultural teams to drive organizational effectiveness
About MSOE
At MSOE you will find dreamers, thinkers, makers, and doers. It is the university of choice for those seeking a community of experimental learners driven to solve the complex challenges of today and tomorrow. MSOE faculty are student-focused experts who bring real-world experience into the classroom. This approach to learning makes our students ready now, as well as prepared for the future. Partnerships with business and industry leaders enable students to learn alongside professional mentors. We challenge our students to go beyond what is possible.
As a highly ranked engineering university in the US, MSOE focuses on laboratory experience and career practice. MSOE challenges students to think outside the box and apply a hands-on approach to solving problems.
MSOE students are hard-working, creative, and have a desire to know more. Our close-knit community of only 3,000 students gives the opportunity to work hand in hand with classmates and professors and allows students to bring practical knowledge to the classroom. Overall, MSOE is the university of choice for students looking to pursue their passions and challenge the standard. MSOE will set the standard for preparing leaders to solve the diverse technical challenges of the 21st century.
Last updated Oct 2020
About the School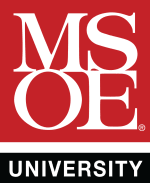 Milwaukee School of Engineering is a private, non-profit university offering bachelor's and master's degrees in engineering, business, mathematics, and nursing. At MSOE, you will find a caring communi ... Read More
Milwaukee School of Engineering is a private, non-profit university offering bachelor's and master's degrees in engineering, business, mathematics, and nursing. At MSOE, you will find a caring community of students and faculty. Together, we are committed to fostering a higher standard of academic programming and research, and personalized service, instruction, and guidance.
Read less