Master of Science in Engineering Acoustics
Home ›
MSc ›
Master of Science in Engineering Acoustics
Read more about this program on the school's website
Program Description
DTU is following the COVID-19 situation and its impact closely, please consult our webpage dtu.dk to get the latest updates.
https://www.dtu.dk/english/Service/coronavirus
For more information from the Danish authorities about the impact in Denmark: https://politi.dk/en/coronavirus-in-denmark
Description
Engineering acoustics is an exciting research area focusing on multidisciplinary studies of sound and vibration phenomena.
One of the fundamentals of sound is that it is always perceived by someone, which is why MSc graduates in Engineering Acoustics have a direct influence on people's lives—be it by improving speech intelligibility for the hearing impaired, reducing hazardous noise levels in residential areas and working environments, or improving the sound reproduction from a loudspeaker system.
The Engineering Acoustics program attracts students from all over the world seeking to expand their knowledge of acoustics and become experts in the field. This means that you will be part of an international study environment with a focus on exciting interdisciplinary studies of sound and vibration phenomena.
Study program focus
The Engineering Acoustics program covers a wide range of topics within acoustics—including the fundamentals of sound propagation, advanced measurement techniques, and understanding and modeling of the normal and impaired human hearing system.
The MSc program thus offers a large number of courses dealing with human hearing and reaction to sound, acoustic measurement methods, electroacoustic systems, architectural acoustics, environmental acoustics, and noise and vibration control.
The choice of courses in the students' individual study plan offers a high degree of flexibility. Therefore, you have every opportunity to design your own study program and career by choosing from the wide range of courses offered at DTU.
Combine work with studies
This study program is also available as an Industry study program where you can combine work and study over a 4-year period. Special rules apply.
Career
The MSc degree in Engineering Acoustics qualifies you for exciting jobs in the hearing aid industry, with measuring equipment manufacturers, and firms of engineering consultants, among others. Furthermore, you might get the opportunity to continue your studies and do a Ph.D., for instance at DTU.
Typical fields of work
Your extensive, cutting-edge knowledge in mathematics, physics, sound and vibration propagation, sound perception, measurement techniques, and signal processing makes you able to analyze and handle complex acoustic problems and identify advanced technological solutions to these problems. Fields of work include:
Development of measuring methods and equipment;
Consultancy in connection with, for example, construction projects;
Noise control;
Working environment;
Design of hearing aids and other assistive devices;
Development and testing of sound recording and reproduction systems;
Sales and customer support;
Sound quality testing;
Research;
Teaching.
Career opportunities
You can pursue a career with manufacturing companies, firms of engineering consultants, research institutions, and universities. Our graduates have found jobs with:
Bang & Olufsen
Dynaudio
Dali
DPA Microphones
G.R.A.S.
Bruel & Kjær
Oticon
Widex
GN Resound
Grontmij
COWI
Rambøll
Lloyds Register ODS
Ecophon
Interacoustics
Pursue a Ph.D.
Once you have an MSc in Engineering, you might get the opportunity to continue your studies and apply for admission to the three-year Ph.D., which at DTU is a research-based program ranking among the best in the world. You can do either a regular Ph.D. or an industrial Ph.D., the latter with concurrent employment in a company.
As a Ph.D. student, you will be part of a research group and will carry out an independent scientific project.
Prerequisites
General admission requirements
Only applicants holding either a relevant Bachelor of Science in Engineering, a Bachelor in Engineering or a Bachelor of Natural Science degree can be admitted to a Master of Science in Engineering program. The bachelor's degree must be less than 10 years old.
The individual MSc Eng program states in detail which bachelor programs qualify and whether applicants have to complete supplementary educational activities.
Requirements for supplementary educational activities can equate to up to 30 ECTS credits and are specified in the form of a list of courses under the individual MSc Eng programs.
The specific requirements must be met before graduating from the bachelor program or in connection with conditional admission to a particular MSc Eng program. The courses must be passed prior to the commencement of studies within one year from the conditional admission.
Supplementary educational activities in connection with conditional admission to an MSc Eng program do not form part of the MSc Eng program, and partial tuition fees are charged. If the supplementary courses have not been passed within the deadlines specified, the conditional admission to the program is withdrawn.
The Master of Science in Engineering programs are offered in English. Therefore applicants must demonstrate proficiency in English (B-level, IELTS, TOEFL-, CAE or Pearson test). From Spring 2020 the minimum grade of English B-level is 3.0 (on the Danish grading scale).
DTU offers Honours Programme as part of all MSc Eng. programs.
Study program
The MSc is a two-year graduate program with a workload of 120 ECTS credit points.
Structure of the MSc program
The structure of the program comprises four categories of courses:
General competences: 30 ECTS credits
Thesis: 30 ECTS credits
Technological specialization: 30 ECTS credits
Electives: 30 ECTS credits
The MSc program provides you with a profound understanding and knowledge about your chosen subject. You also learn about teamwork and collaboration, preparing you for the form of work you are likely to meet in your subsequent career.
Student life
Facilities
DTU's learning, teaching and research facilities are state-of-the-art. The University has a wide variety of research facilities—from ultra-modern laboratories to large in-house test facilities where we can test full-scale constructions.
Students at DTU are allowed hands-on access to, and experience with, the University's world-class facilities.
Teaching Methods
Lectures will provide you with a general overview of the course while the group instructions are based on general discussions as well as close collaboration between the professor/lecturer and the students. Compared to most other countries, the relationship between professor and student is quite informal.
One of the most characteristic features of the Danish educational system is the emphasis placed on student involvement. Students are expected to be capable of working independently as well as contributing actively to classroom discussions. And active student participation has a high priority at DTU.
An international environment
About 1/3 of all MSc students—as well as a large percentage of lecturers/professor—at DTU, are foreigners which contribute to the versatile and international learning environment.
Language
Most courses at MSc level are taught in English, and almost all Danes speak English, so you can get by without Danish—inside and outside of the classroom.
Friday cafés
DTU has several Friday Cafés where you can let your hair down and get to know your fellow students.
Clubs, associations and sports
DTU has a wide range of clubs, associations, and sports facilities for students and staff alike.
Last updated Oct 2020
About the School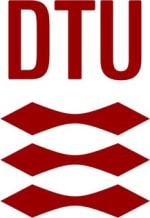 DTU is a vibrant elite technical university, recognized for its high level of international research and its sought-after graduates. Through collaboration, our staff and students reach out to the worl ... Read More
DTU is a vibrant elite technical university, recognized for its high level of international research and its sought-after graduates. Through collaboration, our staff and students reach out to the world and work across disciplines to create value, welfare, and growth by developing technologies that work in a globalized world, transcending social and cultural differences.
Read less