Master of Science in Electronic Commerce and Internet Computing
Home ›
MSc ›
Master of Science in Electronic Commerce and Internet Computing
Program Description
Programme Mission
The MSc (ECom&IComp) is a comprehensive, interdisciplinary programme designed for business executives, policy and decision-makers, managers and information technologists, to equip them with the latest knowledge about technology development and business opportunities in electronic commerce on the Internet. The curriculum is aimed to stimulate critical thinking in our students for them to understand, select and manage a fundamental spectrum of business technologies without losing sight of the goal of business and its traditional strengths.
The programme tries to provide an integration of technology with businesses and consists of courses falling into two major and related disciplines: electronic commerce courses and Internet computing courses. Students are encouraged to take courses in both disciplines, provided they have the necessary pre-requisite knowledge for the particular course.
The ECOM-prefixed courses are on the whole more business-oriented. They give students a foundation on the impact of the Internet and the web on e-commerce, and a broad overview of e-commerce technologies. However, the ECOM courses never lose sight of students' need to understand technology. Through some fundamental discipline courses, students will acquire a technological foundation to enable them to understand the transformation taking place in marketing, customer relationship, supply chain and e-logistics, banking and finance, and the legal and security aspects in e-commerce. Courses on organizational changes and innovation will review the impact of technology on traditional businesses to inspire new thinking and strategies.
ICOM-prefixed courses require more technical entry knowledge. They help students expand their system development and design skills. But they never ignore the business applications. The areas covered include information architecture, cloud computing, forensics, legal sanctions, apps development, security, and mobile and wireless communications. Students are expected to ensure that they have the basic technology pre-requisites before enrolling in these courses.
Programme Learning Outcomes
The Programme Learning Outcomes (PLO) of the Master of Science in Engineering curriculum included both the General Learning Outcomes (GLO) and the Specific Learning Outcomes (SLO) with reference to the standards of the UK Engineering Council.
General Learning Outcomes (GLO):
GLO(1) The ability to develop, monitor and update a plan, to reflect a changing operating environment.

GLO(2) The ability to monitor and adjust a personal programme of work on an on-going basis, and to learn independently.

GLO(3) The ability to exercise initiative and personal responsibility, which may be a team member or leader.

GLO(4) The ability to learn new theories, concepts, methods etc and apply these in unfamiliar situations.
Specific Learning Outcomes (SLO):
I. Underpinning science and mathematics, etc.
SLO(1) A comprehensive understanding of the relevant scientific principles of the specialisation.

SLO(2) A critical awareness of current problems and/or new insights much of which is at, or informed by, the forefront of the specialization.

SLO(3) An understanding of concepts relevant to the discipline, some from outside engineering, and the ability to critically evaluate and apply them effectively.
II. Engineering analysis
SLO(4) The ability to use fundamental knowledge to investigate new and emerging technologies;

SLO(5) The ability to apply appropriate models for solving problems in engineering, and the ability to assess the limitations of particular cases.

SLO(6) The ability to collect and analyse research data and use appropriate engineering tools to tackle unfamiliar problems, such as those with uncertain or incomplete data or specifications, by the appropriate innovation, use or adaptation of engineering analytical methods.

SLO(7) The ability to apply original thought to the development of practical solutions for products, systems, components or processes.
III. Economic, social and environmental context
SLO(8) Knowledge and understanding of management and business practices, and their limitations, and how these may be applied appropriately, in the context of the particular specialisations.

SLO(9) The ability to make general evaluations of risks through some understanding of the basis of such risks.
IV. Engineering practice
SLO(10) A thorough understanding of the current practice and its limitations, and some appreciation of likely new developments.

SLO(11) Advanced level knowledge and understanding of a wide range of engineering materials and components.

SLO(12) The ability to apply engineering techniques taking account of a range of commercial and industrial constraints.
Curriculum
Our curriculum has been developed to meet the emerging needs of businesses in a rapidly changing global market. It tries to provide an integration of technology with businesses and consists of courses falling into two major and related areas: electronic commerce (ECOM) courses and Internet computing (ICOM) courses. Students are encouraged to take courses in both areas, provided they have the necessary pre-requisite knowledge for the particular course.
Students have to complete at least 4 courses (total 24 credits) from the following list of fundamental courses.
Fundamental Discipline Courses
ECOM6004

Legal aspects of IT and e-commerce

ECOM6008

Supply chain and e-logistics management

ECOM6013

E-commerce technologies

ECOM6029

E-business transformation

ICOM6012

Internet infrastructure technologies

ICOM6034

Website engineering

ICOM6045

Fundamentals of e-commerce security

ICOM6046

Semantic data architecture
Discipline Courses
ECOM6014

E-marketing

ECOM6016

Electronic payment systems

ECOM6020

Customer relationship management: business strategies and techniques

ECOM6022

Topics in electronic commerce

ECOM6023

E-financial services

ECOM7121

Dynamic digital capabilities

ECOM7122

Entrepreneurship development and FinTech ventures in Asia

ECOM7123

Building smart cities: an information system approach

ECOM7124

Mobile and IoT computing services and applications

ICOM6027

E-crimes: digital crime scenes and legal sanctions

ICOM6044

Data science for business

ICOM7125

Digital forensics
Students can select any courses in MSc(ECom&IComp) discipline, including both fundamental courses in the above table and the courses listed below, to fulfill the credits requirement of courses. They can be any mixture of courses from ECOM and/or ICOM area(s).
Capstone Experience: Dissertations and Case Study Projects
There are two choices for the capstone experience:
(i) Case study project (12 credits); or

(ii) Dissertation (24 credits)
The Dissertations and Case study projects are to provide an opportunity for students (i) to dive in-depth into either a business case and/or a technology development in the e-commerce and Internet computing, and apply their body of knowledge learned in the programme to implement the business plan and/or the relevant technology to demonstrate its feasibility in a real or simulated business environment and (ii) to undertake a significant independent piece of research work under the supervision of academics in The University of Hong Kong.
Students also have to participate in some supplementary workshops.
Career Opportunities after MSC (ECOM&ICOMP)
When you enroll in the MSc(ECom&IComp) Programme, you gain all the advantages of a famous university with an outstanding reputation. When you leave our Programme — whether your goal is to become a CEO or a business analyst, a project manager or a consultant — you walk away with hands-on technical experience and a solid foundation in the theoretical and practical aspects of the way business and technology interrelate. Whether you want to manage a major corporation, a start-up venture, a joint project in Shanghai, you build the knowledge base you need to succeed in our programme.
Our MSc degree opens door to an extremely wide range of career choices and options, including entry to some of the most interesting and challenging jobs. Some graduates use their skills and new perspectives gained through the programme in a variety of ways: to advance to senior-level positions within their current company, to transit to a new specialty (from computing to business, etc.) or to make a complete career switch. Some have moved on to doctoral studies.
The salient point is that our graduates are viewed as an asset in any organizations because they bring a steady flow of ideas, tools, and practices from class back to their workplace. Companies reap both immediate and long-term benefits from their enrolled employee's fresh outlook, new skills, and ability to take on new roles and responsibilities.
Entrance Requirements
Eligibility
To be admitted to the Master of Science in Electronic Commerce and Internet Computing Programme, you must
Comply with the General Regulations*; and




Hold a Bachelor's degree of this University or qualification of an equivalent standard from this University or from another university or comparable institution accepted for this purpose; and




For a candidate who is seeking admission on the basis of a qualification from a university or comparable institution outside Hong Kong of which the language of teaching and/or examination is not English, shall satisfy the University English language requirement applicable to high degrees as prescribed under General Regulation G2(b); and




Satisfy the examiners in a qualifying examination if required.



English Language Proficiency Requirement
Applicants must satisfy the English Language Proficiency Requirement by:
Possessing a bachelor's degree obtained by completing a programme of study in Hong Kong or an English-speaking country, or which was taught primarily in the English language; or




Achieving a result of 550 (paper-based test), or 80 (Internet-based test), or better in the Test of English as a Foreign Language (TOEFL). An applicant who took the TOEFL should request the Education Testing Service (ETS) to send an official score report to the University directly. For this purpose, the HKU TOEFL code number is 9671. Test scores more than two years old will not be accepted; or




Achieving a result of Band 6.0 or better with no subtest lower than 5.5 in the International English Language Testing System (IELTS); or




Achieving Grade C or above in the Overseas General Certificate of Education (GCE); or




Achieving Grade C or above in the International General Certificate of Secondary Education (IGCSE); or




Achieving Grade C or above in the Cambridge Test of Proficiency in English Language;



unless in exceptional circumstances they are exempted from this requirement.
Please upload the following list of documents to the online application system before the application deadline or expiry of your application account (valid for four weeks only), whichever is earlier:
Graduate transcript with grading system (or an interim transcript if a graduate transcript is not available yet)




Officially certified degree certificate*, if available




English Language proficiency test score report, such as TOEFL or IELTS (only for applicants with qualifications from institutions outside HK where the language of instruction and examination is not English)




Completed calculation sheet




Official proof of class ranking, if available




A curriculum vitae (C.V.)



Applicants are NOT required to submit original documents during the application stage. Should an applicant be given an admission offer by the Programme, he/she will receive notification of the need to submit an original/certified true copy of the documents.
Last updated Aug 2019
About the School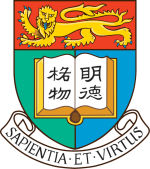 The University of Hong Kong, Asia's Global University, delivers impact through internationalisation, innovation and interdisciplinarity. It attracts and nurtures global scholars through excellence in ... Read More
The University of Hong Kong, Asia's Global University, delivers impact through internationalisation, innovation and interdisciplinarity. It attracts and nurtures global scholars through excellence in research, teaching and learning, and knowledge exchange. It makes a positive social contribution through global presence, regional significance and engagement with the rest of China.
Read less