Master of Science in Electromechanical Engineering (Electrical Power Engineering)
Home ›
MSc ›
Master of Science in Electromechanical Engineering (Electrical Power Engineering)
Program Description

Course content
Electromechanical engineering is a collection of engineering disciplines around the themes motion, force and energy. The world of electromechanical engineering encompasses development, design, manufacturing, testing and control of tools, machines, vehicles and other electrical or mechanical systems, as well as research on these topics.
The Master of Science in Electromechanical Engineering is a two-year degree programme intended to prepare students for a future technical leadership role in the industry. The programme offers in-depth training in all aspects of electromechanical engineering and its economic and social implications based on a profound scientific basis. Graduates will have acquired an attitude of scientific synthesis, analytical reasoning as well as scientific and technical independence. Training in research skills provides mastery in developing, implementing and monitoring technical and scientific innovations.
The Faculty of Engineering and Architecture (FEA) offers most of the Master's programmes in Engineering in English. This underlines the international ambition of the faculty, as well as the importance of international education and multiple language skills for students.

Course structure
The programme consists of a general module, main subject modules, elective courses and a dissertation.
The general module contains courses on all subjects related to Electromechanical Engineering, ranging from electrical drives over machine manufacturing to management skills.
The main subject Electrical Power Engineering handles all aspects of generation, distribution and use of electrical energy, with special attention to electrical machines and drives and electrical power systems.
Through elective courses, students broaden their knowledge and skills in technical and non-technical subjects. The Master Dissertation is a final step in the learning process. It aims at training the ability to independently perform scientific research.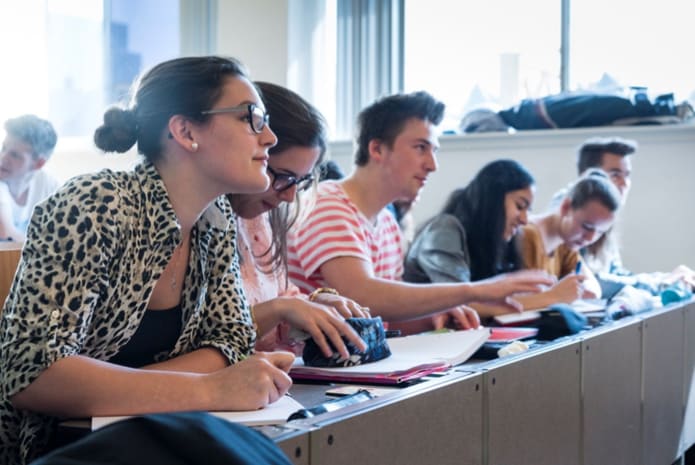 Career perspectives
Masters in Electromechanical Engineering graduating from one of the five main subjects are employed in all branches of industry. Both in government agencies and private companies their field of activity is broadly varied: electrical energy production and distribution, electrical and mechanical equipment manufacturing, metal industry, building construction, transport, consultancy, banking and insurance.
Graduates in Electrical Power Engineering are employed by electrical utilities and electrical equipment manufacturers. Their activities are situated in the development, design and control of machines and equipment for generation and distribution of electric energy (alternators, transformers, high voltage lines) and the use of electrical energy (electric drive technologies, mechatronics) and the operation of electrical transmission and distribution networks.

Admission (for international degree students)
Students who wish to enrol for the Master of Science in Electromechanical Engineering can enter the programme without any prerequisites if they hold the following diploma: an academic diploma of Bachelor (or Master) of Science in Engineering (university level, minimum three years), with the main subject in Electromechanical Engineering or an equivalent to this. Admission can only be granted after an individual application procedure. The Study Programme Committee will make the final decision on whether to accept the application or not. The Study Programme Committee can decide that students need to follow a preparatory course or an individual Master's programme, for instance for students who hold another diploma of Bachelor or Master.
Why choose UGent?

Education by world-class researchers
The education is given by professors who not only excel in teaching but also excel in research on a European and even worldwide scale. A fair number of professors have received a prestigious European Research Council Grant.

Accreditation
All of our master programmes, courses and curriculum were audited by CTI (Commission des Titres d'Ingénieur), as part of the EUR-ACE® quality audit carried out by ENAEE (European Network for Accreditation of Engineering Education).

Strong student chapters
The students' chapters make you feel welcome in our community, they organize courses, games, sports activities and lots of parties as well. many of them have a buddy program.

Vibrant city life
Enjoy the city of Ghent, a student city with plenty of leisure possibilities, cinemas, museums, exhibitions, bars & clubs, restaurants, sports facilities, ETC.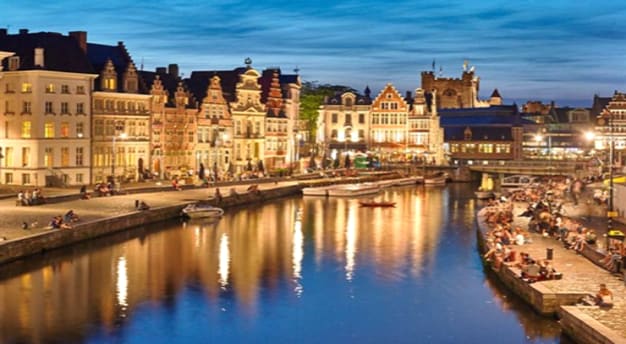 Last updated Jan 2020
About the School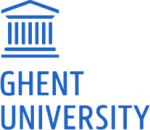 The Faculty of Engineering and Architecture is one of the largest faculties of Ghent University. It combines state-of-the-art research with a top-notch education in all significant engineering and arc ... Read More
The Faculty of Engineering and Architecture is one of the largest faculties of Ghent University. It combines state-of-the-art research with a top-notch education in all significant engineering and architecture fields. The faculty strongly focusses on international relations. It offers a wide array of master's programs taught in English and is active in all major exchange programs. Through research collaboration and educational links with top European institutions, the faculty strives to further enhance its international perspective.
Read less