Master of Science in Economics
Home ›
MSc ›
Master of Science in Economics
Program Description
The MSc in Economics (ME)* is an advanced program offered by the Faculty of Economics at the Università della Svizzera Italiana.
The goal of the Master is to teach students how to analyze economic problems at the national as well as international level and how to identify the most appropriate policy instruments. In a cordial environment and in close interaction with the Faculty, the students will be equipped with the quantitative methods and the analytical tools necessary for a successful career as a professional economist in the private or public sector. To optimally prepare for different career paths, the students have the option to acquire additional programming skills (minor in data science) or additional tools relevant for public policy analysis (minor in public policy). The master will also drive interested students into a Ph.D. program.
Why ME?
Programme entirely taught in English, with a strong international orientation,
International Faculty from USI and abroad,
Outstanding Career Outcomes,
Regular guest lectures from leading practitioners,
Excellent professor-to-student ratio,
Choice of two minors (Public Policy and Data Science), which allows the students to specialize according to their interests,
Possibility to earn a double degree "M.Sc. in Economics" (awarded from Università della Svizzera Italiana) and "Laurea Magistrale in Economics and Finance" (awarded from Università di Napoli Federico II).
Awarded degree
After the successful completion of the program, students will be awarded a Master of Science in Economics (or a double degree MSc in Economics/ Laurea Magistrale in Economics and Finance).
*Please be aware that the Master in Economics is an evolution of the former Master in Economic Policy.
Structure and contents
The Master of Science in Economics (ME) prepares professional economists with a policy orientation, with an eye to the skills required to be employed in national and international policy and research institutions, including central banks, development banks, economics and statistics research offices but also in high ranks of the public administration. Due to the skills acquired during the master, the ME is also a pathway to higher studies in Economics and Economic Policy.
The Master offers knowledge in various fields of applied economics combined with a sound background in microeconomics, macroeconomics, and econometrics. To understand, evaluate and propose economic policy instruments in the current world with all its global challenges, the teaching methodology is to combine economic theory with relevant real-world applications of today.
Teaching
The ME courses are taught by professors from USI and abroad. In line with the international spirit of this Master, excellent researchers from abroad build part of the teaching team and contribute to the diversity of thoughts. Regular guest lecturers from the private and public sectors complement the academic knowledge with relevant policy applications.
Career Prospects
The Master in Economics provides the foundations for a successful career as an applied economist. Due to the rigorous coursework in microeconomics, econometrics and macroeconomics, combined with knowledge in more specialized areas, national as well as international organizations alike will have a strong interest in hiring ME-students. Next, to the possibilities offered by the private/public sector, the students are well prepared for continuing education in the form of a Ph.D.
Admission
The formal requirement for admission is a Bachelor's degree from a recognized academic institution in Economics, Business Economics or other related fields, preferably with some quantitative background.
Candidates with a Bachelor's degree of a recognized University of Applied Sciences may be admitted with 30-60 additional ECTS to be earned during or before the beginning of the program, with Bachelor or Master courses according to a study program defined by the scientific director. Admissions will be treated on a case by case basis.
The places offered are limited, therefore the selection can be effected on the basis of the academic results.
Language
The admission to English-language Master programs at USI requires a good command of English. Non-native English speakers applying to the Master's or whose previous degree was obtained in another language, are required to provide an internationally acknowledged language certificate equal to the B2 level as defined by the Common European Framework of Reference for language learning (CEFR) or equivalent (e.g. TOEFL, IELTS, etc.).
The B2 level on the CEFR corresponds to the following scores in internationally acknowledged exams:
IELTS
5.5
TOEFL
Computer-based: 183
Internet-based: 65
Paper-based: 513
Cambridge English
FCE (First Certificate English)
TOEIC
Listening & Reading: 785
Speaking: 150
Writing: 160
Students admitted under the above-mentioned condition must achieve a C1 competence in English within the maximum time required to obtain the Master's degree.
The level can be certified either by attending a language course offered at USI during the Fall and Spring semester, and by taking the final exam, or by providing an internationally acknowledged language certificate*.
* The C1 level on the CEFR corresponds to the following scores in internationally acknowledged exams:
IELTS
7.0
TOEFL
Internet-based: 100
Cambridge English
CAE (Advanced certificate), grade C or above
BEC (Business English), grade C or above
TOEIC
Listening & Reading: 945
Speaking: 180
Writing: 180
Italian
As Lugano is located in the Italian-speaking part of Switzerland, students might be interested in acquiring the basics in Italian.
The Università della Svizzera Italiana offers a free of charge Italian language course.
Application Procedure
To submit your application, please refer to the indications for filling out the online form available here: http://application.lu.usi.ch.
Paper Application
How to apply for a Master's program in Economics
Applications to the Master program can also be submitted with the application form and required paper documents (email or fax submissions will be rejected) to the following address:
Università della Svizzera Italiana
Faculty of Economics
Admission Office
Via G. Buffi 13
CH-6900 Lugano
Switzerland
Applications by email or by fax are not accepted.
Required documentation
The following pieces of documentation have to be sent in paper form:
The completed application form (you may download it in pdf format)
Photocopy of past diplomas (Bachelor, licentiate, four-year degree, maturity);
Official transcript of results of university examinations;
Certified translation of any diplomas written in a language other than Italian, German, French, English, or Spanish;
Curriculum vitae (Resume)
Personal letter of motivation drafted by the candidate;
Official certification of proficiency in English;
Photocopy of an identity card or other documents;
Photocopy of residence permit for foreign nationals already domiciled in Switzerland.
Photocopy of past degree certificates
Where a candidate has not fulfilled all the requirements for the Bachelor's degree, licentiate or other, copy of the diploma may be sent at a later stage, but in any case no later than the beginning of the matriculation period. If so, please indicate the expected date of the award and enclose an official document issued by the awarding institution confirming these terms.
Letter of motivation
Candidates are required to draft a letter (not more than one page) introducing themselves and explaining their particular interest and reasons for seeking admission to a given Master's degree.
Registration fee
The Lisbon convention regulates the recognition of university degrees between signatory countries and considerably simplifies the administration of admission procedures. For this reason, candidates whose previous degree studies were completed in countries outside this Convention (see list below) are invited to pay an application fee of SFr. 100 accounting for the higher administrative costs of processing more complex files. If the candidate is admitted, the fee will be deducted from the amount of the tuition fee for the first semester. The administrative fee is not refundable in other cases: if admission is not granted, or if the candidate decides to withdraw or fails to matriculate.
Application deadline
Applications will be accepted starting from mid-November.
The application deadline is August 31.
The application deadline for candidates who need a visa is May 31.
Late applications will be considered only in case of available places.
Fees
Tuition fees for the Master's degrees amount to CHF 4,000 per semester. Applicants whose official residence was in Switzerland or Liechtenstein at the time of the final high school exam (Maturità) pay a reduced semester fee of CHF 2,000.
Tuition fees are payable at the beginning of each term, by the deadline indicated on the invoice; fee payment is an essential condition for matriculating or renewing one's enrolment.
Last updated Mar 2020
About the School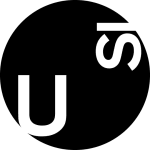 USI is a young and agile university that offers its students a quality education and an enhancing study experience. International faculty teach students with an interdisciplinary, engaging, and intera ... Read More
USI is a young and agile university that offers its students a quality education and an enhancing study experience. International faculty teach students with an interdisciplinary, engaging, and interactive approach, leaving room for practical application. The quality of the study curricula is complemented by USI small size, by its cosmopolitan environment and its informal and dynamic culture. These elements make USI a hub of opportunity open to the world, where students can engage in direct dialogue with their professors and define their educational path, discover unexpected horizons, and embrace international careers.
Read less