Master of Science in Economic Crime Management
Home ›
MSc ›
Master of Science in Economic Crime Management
Program Description
The groundbreaking Master of Science in Economic Crime Management is the first programme of its kind in Asia-Pacific that recently earned full accreditation from FAA [Finance Accreditation Agency, independent quality assurance and accreditation body supported by Bank Negara Malaysia (Central Bank of Malaysia) and Securities Commission Malaysia]
It is a professional programme that aims to equip members of private corporations, government and professional associations with competencies in managing corporate and advanced technological resources to combat economic crime.
The programme combines the areas of management, technology and analytical skills with a knowledge and understanding of economic crime from a global perspective. It focuses on fraud and risk management strategies, current economic crime challenges, and on applying innovative technological and analytical solutions. It has been designed to meet the growing security demands placed on experienced personnel in law enforcement, private corporations and government, including the security aspect vis-a-vis the threat of terrorism.
Subject Listing
Compulsory 12 Modules
CRM501 Introduction to Economic Crime

CRM502 Research & Analytical Methods in Economic Crime Management

CRM503 Fraud Investigation

CRM504 Psychology and Crime

CRM505 Economic Crime Management and Technology

CRM506 Information, Networks and Internet Security

CRM507 Forensic Accounting

CRM508 Advanced Fraud Analysis

CRM509 Corporate Criminal Liability and Evidential Issues

CRM510 Ethics in Economic Crime Management

CRM511 Applied Research Project

CRM512 Criminology

CRM513 Contemporary Issues in Terrorism

CRM515 Cyber Security

CRM516 Anti-Money Laundering

CRM517 Organised Crime
Note: Sequence of subjects may vary from intake to intake
Assessment
Open-book examination (20%) + Assignment I (30%) + Assignment II (50%), variation as and when approved by the Academic Board.
Entry Requirements
Bachelor's degree of at least 3 years' study in any discipline from a recognised university with a minimum CGPA of 2.5 or equivalent, preferably but not necessarily with industry experience. Those with a lower CGPA but with a minimum of 5 years' working experience are also admissible.


Non-degree holders with at least a diploma or STPM may obtain MQA Accreditation of Prior Experiential Learning (APEL) approval for postgrad admission.



For international candidates, English Proficiency in terms of IELTS 6.0 or equivalent is requirement for course commencement.
Last updated Jan 2020
About the School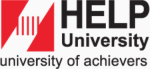 Since 1986 we have grown steadily and sturdily. We have sustained our student number and ensured a robust financial position. We have distinguished ourselves by excelling as a thought leader, an incub ... Read More
Since 1986 we have grown steadily and sturdily. We have sustained our student number and ensured a robust financial position. We have distinguished ourselves by excelling as a thought leader, an incubator of outstanding graduates, a model of selective excellence, and as a community-caring institution. All these years our educational goals have been to prepare students for their first job graduate school, to prepare students for their subsequent career and to prepare students for a fulfilling and productive life. The drives of our vision are our values which are based on "Pride Of Achievement, Sharing Success, The Courage to Be, To Be compassionate, and To be Significant"
Read less