Master of Science in Corporate Communication
Home ›
MSc ›
Master of Science in Corporate Communication
Program Description
New technologies and globalization are disrupting both business and society as a whole, increasing their complexity and their pace of change.
In this extremely dynamic environment, the role of Corporate Communication is to help organizations to develop and, ultimately, to cultivate and protect their reputation. It does it by engaging with the organizations' stakeholders and by nurturing and communicating the organizations' identity.
With this in mind, the program prepares students to start a career in corporate communication or in "communication-intensive" management functions or roles.
Structure and contents
The program stretches over two years (120 ECTS credits). During the first year, students attend core courses, while during the second year students personalize their study curricula according to their individual interests and apply what they have learned.
MCC provides a solid general management foundation, which is shaped around topics relevant to communication. On this basis, all main corporate communication disciplines are covered, with a strong focus on how to manage organizational culture, corporate identity and brand and on how to protect reputational capital. The program favors a strategic and multi-stakeholder approach and claims a central role for communication in corporate and business decisions. It, therefore, promotes corporate communication as a strategic partner of other corporate functions. For instance, in managing relationships with investors, communication managers interact with financial managers; in dealing with public authorities and regulators, they collaborate with legal services; in addressing issues of identity and corporate culture, they partner with human resources specialists; in communicating with customers, they collaborate with marketers, etc.
The approach proposed by MCC also prepares students who intend to embrace a career in general management roles, which require a "communication-intensive" approach. This is the case, for example, in roles in the area of HR, sustainability, compliance, social media, marketing, etc. The profile of our graduates is particularly well suited to "agile" organizations, where cross-cutting management and communication competencies are required.
Field project
During the fourth Semester, students carry out a consulting project for an external business entity.
They work in teams and are tutored by Faculty members who support them in managing their contacts with the company, in developing the project and in preparing the final report and the presentations to the company. During the field project, teams take part in research groups to present and discuss the intermediate results of their consulting activity with members and tutors of the other teams. The approach to these projects is evidence-based and is aimed at developing effective recommendations.
Career Prospects
Graduates from the program will be ready to enter the corporate communication profession as well as to take communication-intensive management roles in areas such as HR, sustainability, compliance, social media, marketing, etc. The skills acquired to meet the requirements for professional careers in organizations of different kinds as well as in communication agencies and management consulting firms.
Admission
The formal requirement for admission to the Master's degree in Corporate Communication is a Bachelor's degree in Social Sciences granted by a recognized university.
Candidates are expected to have acquired basic concepts of management, economics, marketing statistics and communication sciences corresponding to introductory courses in these subjects in Bachelor programs in order to follow effectively the program.
The places offered are limited, therefore the selection can be effected on the basis of the academic results.
Candidates with a Bachelor's degree from a University of Applied sciences may be admitted with an additional requirement of 30-60 ECTS to be earned:
By attending in person, during the Master's studies, a selection of our Bachelor's courses and taking the exams during the regular sessions. The credits have to be earned before the end of the third semester. The courses are to be defined by the Master's academic director.
By self-studying a selection of our Bachelor's courses. In this case, the instructors of the assigned courses provide specific readings. Exams are organized when the student is ready. The courses are defined by the Master's academic director. The reading and evaluation are in English. This option is very flexible: it allows for optimal programming of the workload during the studies and it also allows the process to be started before the beginning of the Master's program. The credits have to be earned before the end of the third semester.
By attending Bachelor's courses at another recognized University prior to starting the Master's studies. The university and the list of courses to attend have to be agreed with the Director of the Masters.
For candidates who need to refresh their knowledge of the basic concepts in accounting, marketing, and statistics; tutorials are offered before the beginning of the program (accounting, marketing) or during the program (statistics).
Language
Admission to English-language graduate-level (Master) programs at USI requires a good command of the English idiom. Non-English native speakers applying for such programs, or whose previous degree was obtained in another language, are required to provide an internationally acknowledged language certificate equal to the B2 level, as defined by the Common European Framework of Reference for language learning (CEFR), or equivalent (e.g. TOEFL, IELTS, etc.).
The B2 level on the CEFR corresponds to the following scores in internationally acknowledged exams:
IELTS
5.5
TOEFL
Computer-based: 183
Internet-based: 65
Paper-based: 513
Cambridge English
FCE (First Certificate English)
TOEIC
Listening & Reading: 785
Speaking: 150
Writing: 160
Students admitted under the above-mentioned condition (with the exception of the Master in Cognitive Psychology in Health Communication) must achieve a C1 competence in English within the maximum time required to obtain the Master's degree.
The level can be certified either by attending a language course offered at USI during the Fall and Spring semester, and by taking the final exam, or by providing an internationally acknowledged language certificate*.
* The C1 level on the CEFR corresponds to the following scores in internationally acknowledged exams:
IELTS
7.0
TOEFL
Internet-based: 100
Cambridge English
CAE (Advanced certificate), grade C or above
BEC (Business English), grade C or above
TOEIC
Listening & Reading: 945
Speaking: 180
Writing: 180
Italian and other languages
The Master in Corporate Communication is completely taught in English. As Lugano is located in the Italian-speaking part of Switzerland, students might be interested in acquiring basic Italian language skills.
USI offers language courses in Italian, German, French, and English – all free of charge – to enrolled Master in Corporate Communication students.
For a Master in Corporate Communication students, these courses are not part of the curriculum but are intended to improve your command of another language if you wish.
Application Procedure
To submit your application, please refer to the indications for filling out the online form available here: http://application.lu.usi.ch.
Paper Application
Applications can also be submitted with the application form and required paper documents (email or fax submissions will be rejected) to the following address:
Università della Svizzera Italiana
Faculty of Communication Sciences
Admission Office
Via G. Buffi 13
CH-6900 Lugano
Switzerland
Required documentation
The following pieces of documentation have to be sent in paper form:
The completed application form (you may download it in pdf format);
Photocopy of past diplomas (Bachelor, licentiate, four-year degree, maturity);
Official transcript of results of university examinations;
Certified translation of any diplomas written in a language other than Italian, German, French, English, or Spanish;
Curriculum vitae (Resume)
Personal letter of motivation drafted by the candidate;
Official certification of proficiency in English;
Photocopy of an identity card or other documents;
Photocopy of residence permit for foreign nationals already domiciled in Switzerland.
Photocopy of past degree certificates
Where a candidate has not fulfilled all the requirements for the Bachelor's degree, licentiate or other, copy of the diploma may be sent at a later stage, but in any case no later than the beginning of the matriculation period. If so, please indicate the expected date of the award and enclose an official document issued by the awarding institution confirming these terms.
Letter of motivation
Candidates are required to draft a letter (not more than one page) introducing themselves and explaining their particular interest and reasons for seeking admission to a given Master's degree.
Registration fee
The Lisbon convention regulates the recognition of university degrees between signatory countries and considerably simplifies the administration of admission procedures. For this reason, candidates whose previous degree studies were completed in countries outside this Convention (see list below) are invited to pay an application fee of SFr. 100 accounting for the higher administrative costs of processing more complex files. If the candidate is admitted, the fee will be deducted from the amount of the tuition fee for the first semester. The administrative fee is not refundable in other cases: if admission is not granted, or if the candidate decides to withdraw or fails to matriculate.
Application deadline
Applications will be accepted starting from mid-November.
The application deadline is August 31.
The application deadline for candidates who need a visa is May 31.
Late applications will be considered only in case of available places.
Fees
Tuition fees for the Master's degrees amount to CHF 4,000 per semester. Applicants whose official residence was in Switzerland or Liechtenstein at the time of the final high school exam (Maturità) pay a reduced semester fee of CHF 2,000.
Tuition fees are payable at the beginning of each term, by the deadline indicated on the invoice; fee payment is an essential condition for matriculating or renewing one's enrolment.
Last updated Mar 2020
About the School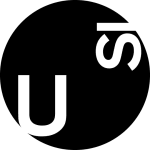 USI is a young and agile university that offers its students a quality education and an enhancing study experience. International faculty teach students with an interdisciplinary, engaging, and intera ... Read More
USI is a young and agile university that offers its students a quality education and an enhancing study experience. International faculty teach students with an interdisciplinary, engaging, and interactive approach, leaving room for practical application. The quality of the study curricula is complemented by USI small size, by its cosmopolitan environment and its informal and dynamic culture. These elements make USI a hub of opportunity open to the world, where students can engage in direct dialogue with their professors and define their educational path, discover unexpected horizons, and embrace international careers.
Read less