Master of Science in Computational Science
Home ›
MSc ›
Master of Science in Computational Science
Program Description
The Master of Science degree in Computational Science (MCS) at the Università della Svizzera Italiana (USI) offers students the opportunity to acquire an in-depth understanding and set of skills in computational science, numerical simulation, applied mathematics, statistics, and data science. It provides an innovative combination of methodological and applied competencies in both computational and data science, which endow students with the knowledge and skills that are needed to operate at the forefront of science and industry.
Computational Science is not to be confused with Computer Science, which deals with the science and engineering of computers. Computational Science represents a broader approach to interdisciplinary problems and projects, using computer simulations in model-based approaches that represent the interaction between theory and experiment.
Awarded degree
After the successful completion of the program, students will be awarded a Master of Science in Computational Science.
Structure and contents
The Master in Computational Science (MCS) program is an exciting new approach to understanding complex systems in a broad range of knowledge areas including the natural and physical sciences, the social sciences, the life sciences, management science, and medical science. By integrating computer simulation, mathematical modeling, numerical analysis, and data analysis, recent developments in computational science are making possible what was unthinkable only a few years ago. Problems that are inaccessible to traditional experimental and empirical methods can now be addressed thanks to new techniques in algorithmic modeling and the increasing speed of modern supercomputers.
The MCS program combines courses from computer science, mathematics, statistics, and data analysis to build application-oriented competencies in simulation science and data science. Students enrolled in the MCS program acquire valuable and much sought-after analytical skills through direct involvement in modeling projects addressing a wide range of real-world problems spanning many interdisciplinary applications.
The program introduces students to the university's blend of innovative scientific research and real-world applications, thus providing an excellent foundation for a career in industry and science. Students may emphasize numerical software, mathematical modeling, deterministic and probabilistic theory, computer simulation, or data science. Our graduates are ready to pursue professional careers in research, engineering, scientific computing, data science, data and business analytics, computational medicine, and information systems.
For the master's thesis, students can participate in ongoing research projects at the ICS, the IDIDS, or the Faculty of Informatics. Topics include Numerical Analysis, High-Performance Computing, Geo-Science, Computational Engineering, Optimization, Computational (Bio-) Mechanics and Fluid-Mechanics, Computational Medicine, Drug-Design, Computational Finance, or Shape Analysis. Interested students will also be given the possibility to participate in ongoing research projects. Elective courses and the master thesis allow students to tailor their learning experience to their individual interests and professional objectives while creating innovative combinations of knowledge across multiple disciplines.
Career Prospects
Career opportunities for computational scientists are continuously expanding and changing. The future is very promising for graduates with in-depth knowledge and understanding of mathematical modeling and computer systems. The advanced technical and problem-solving skills developed by our graduates are highly valued by employers. In addition, successful completion of the MCS also provides preferential access to the Ph.D. in Computational Science offered at the Università della Svizzera Italiana.
The MCS program is managed by the Institute of Computational Science (ICS, Faculty of Informatics), a central node in a network of advanced research institutions. Besides strong international connections, this network includes other Swiss universities such as ETH, EPFL, Uni Basel, Uni Bern, and Uni Lausanne. In Ticino, other nodes of this network include the Dalle Molle Institute for Artificial Intelligence (IDSIA) focusing on machine learning, intelligent decision support systems and bio-inspired systems; the Interdisciplinary Institute of Data Science (IDIDS) focusing on complex network science, social science, and all aspects of working with data from retrieval through decision making; the Swiss National Supercomputing Centre (CSCS), home of one of the fastest supercomputers in the world; the Cardiocentro Ticino, a state-of-the-art university clinic, highly specialized in Cardiology; and Istituto Ricerche Solari Locarno (IRSOL), a research institute in Locarno devoted to solar physics. This network with global reach provides students with access to some of the most active and exciting career opportunities open today in the world of research and industry.
In Computational Science and the emerging field of Data Science, USI offers:
Competence
Largest and most important Institute for Computational Science in Switzerland, research in nearly all related disciplines of simulation and data sciences.
Industrial collaborations
Industrial collaborations with established national and international companies.
Practical experience
Student research projects in research groups and companies.
Direct and individual support
National and international summer schools, mentoring, small classes, small tutorial groups, student advisory.
Interdisciplinary skills
Teamwork, presentation techniques, management and personality training, access to university courses spanning multiple disciplines in other faculties, career services.
Lugano as a versatile place of study
Many possibilities for cultural, sporting and leisure activities.
Excellent career perspectives
Due to a shortage of skilled personnel in the field of information technology in simulation and data sciences.
Admission
The MCS is a highly-selective program designed for students with a strong background in mathematics, computer science, and applied statistics. Applicants must hold a bachelor's degree in the field of Computer Science, Mathematics, Physics, Electrical Engineering, Statistics, or related disciplines granted by an accredited university. Applicants with a bachelor's degree in the social sciences with adequate computational and analytical training will also be considered.
Candidates with a Bachelor's degree of a recognized University of Applied Sciences may be admitted with 30-60 additional ECTS to be earned during or before the beginning of the program, with Bachelor courses according to a study program defined by the scientific director. Admissions will be treated on a case by case basis.
Language
Admission to English-language graduate-level (Master) programs at USI requires a good command of the English idiom. Non-English native speakers applying for such programs, or whose previous degree was obtained in another language, are required to provide an internationally acknowledged language certificate equal to the B2 level, as defined by the Common European Framework of Reference for language learning (CEFR), or equivalent (e.g. TOEFL, IELTS, etc.).
The B2 level on the CEFR corresponds to the following scores in internationally acknowledged exams:
IELTS
5.5
TOEFL
Computer-based: 183
Internet-based: 65
Paper-based: 513
Cambridge English
FCE (First Certificate English)
TOEIC
Listening & Reading: 785
Speaking: 150
Writing: 160
Students admitted under the above-mentioned condition (with the exception of the Master in Cognitive Psychology in Health Communication) must achieve a C1 competence in English within the maximum time required to obtain the Master's degree.
The level can be certified either by attending a language course offered at USI during the Fall and Spring semester, and by taking the final exam, or by providing an internationally acknowledged language certificate*.
* The C1 level on the CEFR corresponds to the following scores in internationally acknowledged exams:
IELTS
7.0
TOEFL
Internet-based: 100
Cambridge English
CAE (Advanced certificate), grade C or above
BEC (Business English), grade C or above
TOEIC
Listening & Reading: 945
Speaking: 180
Writing: 180
Italian
As Lugano is located in the Italian-speaking part of Switzerland, students might be interested in acquiring the basics in Italian.
The Università della Svizzera Italiana offers a free of charge Italian language course.
Application Procedure
To submit your application, please refer to the indications for filling out the online form available here: http://application.lu.usi.ch.
Paper Application
Please note that we prefer online applications.
Applications can also be submitted with the application form and required paper documents (email or fax submissions will be rejected) to the following address:
Università della Svizzera Italiana
Faculty of Informatics
Admission Office
Via G. Buffi 13
CH-6900 Lugano
Switzerland
Required documentation
The following pieces of documentation have to be sent in paper form:
The completed application form (you may download it in pdf format);
Photocopy of past diplomas (Bachelor, licentiate, four-year degree, maturity);
Official transcript of results of university examinations;
Certified translation of any diplomas written in a language other than Italian, German, French, English, or Spanish;
Curriculum vitae (Resume)
Personal letter of motivation drafted by the candidate;
Official certification of proficiency in English;
Photocopy of an identity card or other documents;
Photocopy of residence permit for foreign nationals already domiciled in Switzerland.
Photocopy of past degree certificates
Where a candidate has not fulfilled all the requirements for the Bachelor's degree, licentiate or other, copy of the diploma may be sent at a later stage, but in any case no later than the beginning of the matriculation period. If so, please indicate the expected date of the award and enclose an official document issued by the awarding institution confirming these terms.
Letter of motivation
Candidates are required to draft a letter (not more than one page) introducing themselves and explaining their particular interest and reasons for seeking admission to a given Master's degree.
Registration fee
The Lisbon convention regulates the recognition of university degrees between signatory countries and considerably simplifies the administration of admission procedures. For this reason, candidates whose previous degree studies were completed in countries outside this Convention (see list below) are invited to pay an application fee of SFr. 100 accounting for the higher administrative costs of processing more complex files. If the candidate is admitted, the fee will be deducted from the amount of the tuition fee for the first semester. The administrative fee is not refundable in other cases: if admission is not granted, or if the candidate decides to withdraw or fails to matriculate.
Application deadline
Applications will be accepted starting from mid-November.
The application deadline is August 31.
The application deadline for candidates who need a visa is May 31.
Late applications will be considered only in case of available places.
Fees
Tuition fees for the Master's degrees amount to CHF 4,000 per semester. Applicants whose official residence was in Switzerland or Liechtenstein at the time of the final high school exam (Maturità) pay a reduced semester fee of CHF 2,000.
Tuition fees are payable at the beginning of each term, by the deadline indicated on the invoice; fee payment is an essential condition for matriculating or renewing one's enrolment.
Last updated Mar 2020
About the School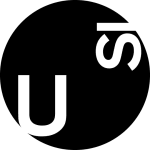 USI is a young and agile university that offers its students a quality education and an enhancing study experience. International faculty teach students with an interdisciplinary, engaging, and intera ... Read More
USI is a young and agile university that offers its students a quality education and an enhancing study experience. International faculty teach students with an interdisciplinary, engaging, and interactive approach, leaving room for practical application. The quality of the study curricula is complemented by USI small size, by its cosmopolitan environment and its informal and dynamic culture. These elements make USI a hub of opportunity open to the world, where students can engage in direct dialogue with their professors and define their educational path, discover unexpected horizons, and embrace international careers.
Read less