Master of Science in Clinical Research
Home ›
MSc ›
Master of Science in Clinical Research
Program Description
Discover the Master of Science
The Master of Science in Clinical Research (MSCR) is a Participate in a rigorous program that is designed to meet the needs of clinical research health care professionals engaged in the full spectrum of with or without patient-oriented research through a unique educational medical degree experience that focuses on ethics and regulatory principals, biostatistics, and clinical trials.
Graduates of the program are able to:
Demonstrate the ability to design and conduct clinical Flexible Training will research, analyze results, and answer a research question.
Demonstrate the ability to read and critique the clinical enrollment) credentials research literature.
Present clinical research findings (from literature or their own research) to peers.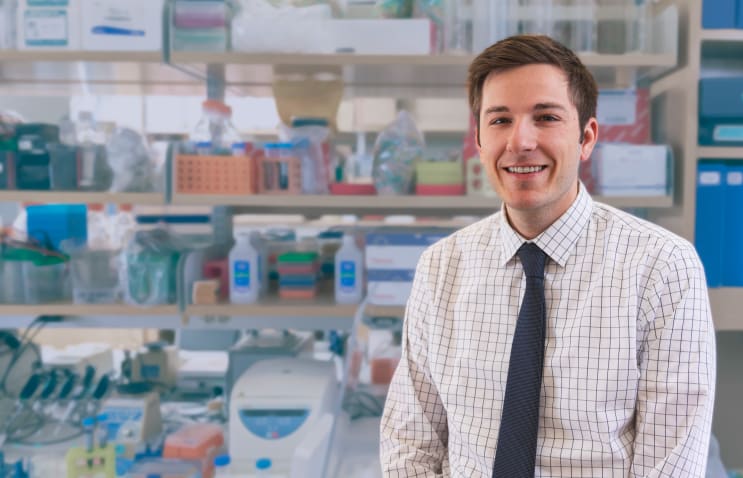 For whom is the Master of Science in Clinical Research Program designed?
Physicians
Research nurses
Clinical Research Coordinators
Clinical Research Assistants
Managers in clinical research and site management organizations (CROs and SROs)
Professionals in the pharmaceutical, biotechnology, and medical device industries
Professionals or students with a desire to work in a healthcare setting
Bachelors prepared individuals interested in training in clinical research
About three-quarters of students in the program are physicians that work full-time.
Why should I pursue a Master of Science in Clinical Research Program in Clinical Research?
Participate in clinical research with or without a medical degree
Apply science to improve patient outcomes
Flexible (part-time or full-time enrollment)
Training will booster your research credentials
Why is the Master of Science in Clinical Research Program unique at the Graduate College at Rush University?
The Masters of Science in Clinical Research Degree coursework covers aspects of clinical trial methodology and regulatory sciences, as well as an immersion in the use of medical bioinformatics and associated metadata to preform big-data analyses. The didactic portion of this program can be completed in one year. Students can choose to participate in an Internship/Practicum or Independent Study in Clinical Research in addition to their capstone/thesis research project.
MSCR is a rigorous program that meets the needs of health professionals engaged in the full spectrum of patient-oriented research as well as students that are interested in clinical research coordination and management. Our mission is to provide students with a rigorous academic experience, hands-on exposure to, and practical experience in, clinical research. MSCR graduates will be prepared to enter the workforce as competently trained research professionals.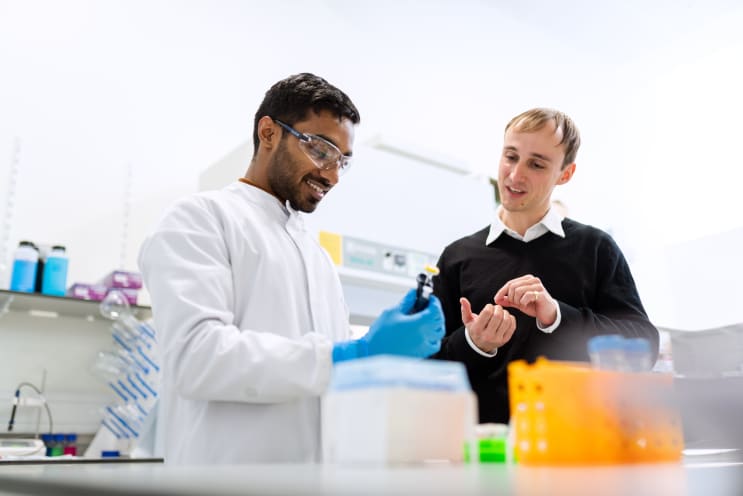 Courses
Clinical research courses include the following:
Clinical Trials I & II
Biostatistics I & 2
Bioinformatics 1 & 2
Intro to Drug & Device Development: the U.S. Regulatory Process
Epidemiology
Tools for Research
Grantsmanship
Ethics and the IRB
Students who take the Master of Science in Clinical Research will complete a master's thesis that can also be a publication and the basis of a National Institutes of Health career development award.
Quick Facts
Program Type: Full-Time
Positions Available Each Year: 40
Students With MD Degrees: 90%
Class Days Per Week: 2
Enrolled Students Working Full Time: 75%
Students Completing the Program: 85%
Students with Rush Faculty Mentor: 100%
Highlights
We offer courses on Tuesdays and Thursdays afternoons from 3:30 to 6 p.m. to accommodate busy clinical and study schedules.
You will perform independent research in your second year with a faculty mentor in your area of interest.
Applicants include residents, fellows, nurses, pharmacists, and other health care professionals interested in clinical research.
The Clinical Research program offers international students the opportunity to become familiar with the U.S. academic medical environment.
Through the program, clinicians at Rush University Medical Center or John H. Stroger, Jr. Hospital of Cook County can undertake mentored clinical research with experienced faculty.
Where alumni work
Students from our program have gone on to successfully do the following:
Secure grant funding
Gain sought after careers in academic medicine
Hold leadership positions in the pharmaceutical industry
Obtain competitive residency positions
Join research teams coordinating, planning and running clinical research
The following are examples of places where our graduates are employed:
Abbott Laboratories
Baxter Pharmaceuticals
Cleveland Clinic
Montefiore Medical Center
National Institutes of Health
Northwestern University
Rush University Medical Center
Stroger Hospital
University of Chicago
University of Wisconsin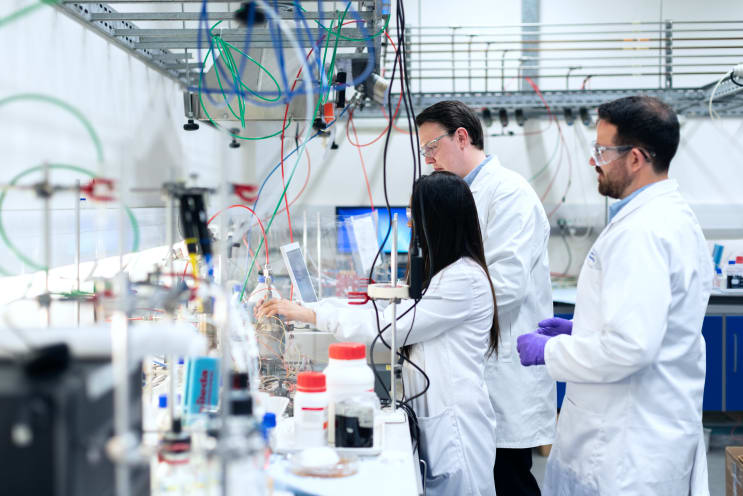 Last updated May 2020
About the School

The mission of the Graduate College at Rush University is to enhance the intellectual life of Rush University by providing students with expertise in their chosen fields, creativity to cross disciplin ... Read More
The mission of the Graduate College at Rush University is to enhance the intellectual life of Rush University by providing students with expertise in their chosen fields, creativity to cross disciplinary boundaries, courage to challenge convention and confidence to ask unexpected questions and articulate new perspectives. The Graduate College provides a fertile environment where trainees refine their critical and analytical thinking and problem-solving skills, embrace a collaborative approach to problem solving, address critical biomedical problems strategically and advance medical science. To this end, the Graduate College will: 1) collaborate with our partners at other Rush colleges to provide broadly based graduate education that supports the research and scholarship of students, faculty and the University as a whole; 2) foster an inclusive environment to ensure the educational benefit that can only come from diversity across the academic community; 3) emphasize the critical role of graduate education to the mission of the research university; 4) prepare our graduates for success in competitive national and global economies by providing contemporary professional development and career planning resources.
Read less