Master of Science in Civil Engineering - Megastructure Engineering with Sustainable Resources
Home ›
MSc ›
Master of Science in Civil Engineering - Megastructure Engineering with Sustainable Resources
Program Description
The Master of Science in Civil Engineering - Megastructure Engineering with Sustainable Resources at the University of Luxembourg educates, not only the general civil engineer but also has a focus on planning and construction of megastructures with the sustainable use of resources. The theme "sustainability" is increasingly important and the well-trained modern civil engineer must be able to judge and optimize civil structures and buildings in the context of the growing shortness of construction materials and energy resources. It is this focus on both themes, megastructures, and sustainability, which sets us apart from other masters of civil engineering.
Ten reasons for choosing this master
General Civil Engineer Education: Most large universities offer master programs that focus on one specific civil domain only. This Master educates the generalists since they are more in demand from small and large organizations alike thanks to their total overview of large projects.
Megastructure Engineering with Sustainable Resources: Bachelor engineers focus more on smaller projects, this Master educates engineers who want to focus on the more complex projects, and who realize that, in the future, construction materials and energy will become scarcer.
Top 200-ranked University: According to the Times Higher Education World University Rankings 2015-16, the University of Luxembourg is ranked 193 Worldwide.
Strong research unit: Our Master's program is taught by staff from the Department of Engineering (DES), one of the largest research units at the University of Luxembourg. In the last few years, this department has pursued a strategy of hiring top professors from around Europe.
Ties to industry: For some applied courses the best teachers from the industry are selected, both the design project and the Master thesis can be done together with a company.
Individual supervision and small class sizes: We limit student intake in order to provide an optimal learning environment; the active participation of students during lectures is encouraged.
International and multi-cultural environment: Both students and faculty come from many different cultural backgrounds, which makes studying civil engineering in Luxembourg so much more exciting.
Quality of life in Luxembourg: In a recent survey by the Mercer Consultancy, Luxembourg was ranked 17th in terms of quality of living and the safest city among 215 capitals.
At the heart of Europe: Luxembourg is a short train ride away from cities such as Paris, Brussels, and Frankfurt.
Low cost: There is only a € 200 tuition fee per semester for this Master's program.
Study and career opportunities
Graduates can work world-wide as a civil engineer for engineering consultancies, contractors, dredgers, governmental and railway organizations
Doctoral Programme in Civil Engineering at the University of Luxembourg
Learning outcomes
Analyze complex problems in structural and environmental civil engineering, plan strategies for their resolution, and apply up-to-date engineering knowledge and design methods to solve them.
Demonstrate a broad understanding of several areas of civil engineering and their interrelations.
Prove mastery of the relevant design methods of the Euro codes and apply them to both standard and non-standard situations, in structural and environmental civil engineering.
Ability to solve more complicated problems, not covered by the standard regulations and codes.
Approach other related areas of knowledge and recognize interconnections.
Apply a wide repertoire of concepts, computational techniques, and engineering methodologies to approach complex full-scale problems and provide detailed and overarching solutions.
Cooperate effectively in a team and work independently.
Function professionally and give proof of open-mindedness, dynamism, competence, sense of responsibility, and willingness to take leadership if needed.
Manage risks appropriately and handle failure in a constructive manner.
Develop continuously personal and professional qualities, in particular via life-long and self-directed learning.
Ability to clearly, unambiguously, and exhaustively communicate engineering and technical solutions, design analysis, conclusions, and the rationale driving them to diverse audiences of the construction sector.
Culturally open and multilingual citizens able to work in consultancies and administrations as well as on construction sites in international team environments.
Admission requirements
Bachelor degree in engineering or related field
Students with other Bachelor degrees and good grades are encouraged to apply
Language: level B2 in English
Application
EU students: February - August
Non-EU students: February - April
Program at a glance
Duration: 4 semesters (120 ECTS)
Registration fees: 200 € / Semester
Languages: EN
Campus: Kirchberg (main), Belval
Application period:
EU: February-August
Non-EU: February-April
Contact: msce@uni.lu
Last updated Nov 2020
About the School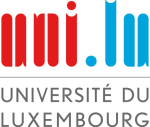 Founded in 2003, the University of Luxembourg is the only public university of the Grand Duchy of Luxembourg. Multilingual, international and research-oriented, it is also a modern institution with a ... Read More
Founded in 2003, the University of Luxembourg is the only public university of the Grand Duchy of Luxembourg. Multilingual, international and research-oriented, it is also a modern institution with a personal atmosphere.
Read less