Master of Science in Business
Program Description
Why Choose Master of Science in Business?
You have the opportunity to customise your own programme by selecting a concentration area or 'major' in addition to choosing free electives from other fields. The comprehensive curriculum will provide you with competence relevant to a wide range of positions. In addition to being awarded a master's degree, you may also qualify for the title of "Siviløkonom", a well-established and recognised professional qualification in business and industry.
What Will You Learn?
The opportunity to combine different subjects, according to your interests and career plans, is unique to the Business programme. You can choose courses from all core fields of business. You will combine a specialisation (major) in one field with a broader orientation in other fields.
On one hand, you will become a generalist or an all-rounder, with a general management education that is relevant to a number of different positions. On the other hand, you will become a specialist in a subject area chosen to meet your interests and ambitions.
You will also develop sound analytical and strategic skills that are needed in managerial positions in business, industry, and public administration.
Majors
A wide variety of options will enable you to compose a master's programme that will optimise your interests and strengths. You will choose one of the following seven majors that will form the core of your programme.
Major in
Economics
Logistics, operations and supply chain management
Marketing
Finance
Strategy
Leadership and change
Accounting and business control
Customise Your Degree
Gain an advantage in the job market by tailoring your degree. As a Master of Science in Business student, you can choose either an internship to obtain relevant work experience, or add an international dimension to your degree by going on exchange or earning a Double Degree.
Career Possibilities
As a graduate, you will have the business world at your feet. You will receive a solid education and a wide variety of skills, suited for a leader in an international environment. You will have a strong general knowledge of economics and management and, depending on your choices during your degree, benefit from a specialisation in a specific area.
With this knowledge, the career opportunities are many. Master of Science in Business graduates work throughout the business world - both in Norway and internationally.
Following are a few examples of positions our former students have obtained:
Controller, Coca-Cola Enterprises
Relationship Manager, Nordea Bank AS
Consultant, EY
Industry Manager, Google Norway
HR Generalist, J.P. Morgan
Consultant Analyst, P.A. Consulting Group
Investment Advisor, Ferd Kapital
Global Account Manager, Universum
Admission Requirements
1.0 DEGREE REQUIREMENTS
1.1 Undergraduate degree
A successfully completed Bachelor's degree (180 ECTS credits) in the field of business administration, finance or economics.
1.2 The Bachelor's degree must include the following foundation courses:
Macroeconomics
Microeconomics
Mathematics
Statistics or Econometrics
Accounting
Finance
And a minimum of two administration and management courses within marketing, organisational management, strategy, etc.
1.3 Master of Business and Economics (Siviløkonom) degree
Candidates applying with a four-year Siviløkonom degree may seek admission to a 4 +1 model of the programme and will be individually assessed for admission.
2.0 PROGRAMME SPECIFIC GRADE REQUIREMENTS
In addition to the entry requirements for all MSc degree programmes, the following requirements must be met:
a minimum grade of C in courses of particular relevance to the MSc programme. Courses include those listed as compulsory requirements for admission to the MSc in the Business degree programme.
3.0 OVERALL ASSESSMENT
In the event an applicant does not meet all the minimum requirements, an individual overall assessment will be conducted. Based on an overall assessment of the individual applicant's admission file, the MSc Admission Committee and/or the Associate Dean may make an offer of admission to an MSc programme. They may approve other documented qualifications to satisfy admission requirements.
4.0 ELIGIBILITY FOR SIVILØKONOM TITLE
Depending on the applicant's educational background, s/he may be eligible for the Norwegian title 'Siviløkonom' upon graduation with the MSc in Business degree. The bachelor's degree must meet the course requirements prescribed by the NRØA (National Council for Economic and Administrative Studies). For more information, please see the Siviløkonom Title page.
Please note:
The admission requirements above are minimum requirements. We recommend that applicants have more knowledge in the areas of methodology, economics, and within the field of the chosen major.
NB:
Grades are posted using the ECTS scale.
In addition to the general admission requirements for all Master of Science degree programmes, each individual MSc programme has specific curricular requirements you must also fulfil to gain admission.
Admission requirements are subject to change.
Applicant Profile
BI Norwegian Business School prides itself on its rigorous academic curriculum and engaging educational experience with the career-minded application of theory.
To succeed in the programme, applicants need a solid foundation in business, economics, and research methodology, an interest in building a broad base of knowledge in business and management practice, and a willingness to explore business concepts in fields outside their chosen major.
Our master's degree programmes are looking for candidates who demonstrate the following:
Global mindset: willingness to experience new cultures, languages, and life outside their comfort zone as demonstrated through exchange semesters, study abroad, global volunteer experiences, etc.
Leadership potential: active participation and contribution to extra-curricular activities and volunteer work at school and in the community
Academic ability: learns, applies knowledge and improves academic standing over the course of a programme of academic study
Last updated Sep 2018
About the School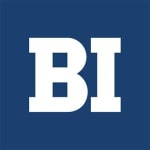 BI Norwegian Business School is a private, non-commercial foundation (founded in 1943) providing knowledge and competence both to the private and public sectors. BI Norwegian Business School is a self ... Read More
BI Norwegian Business School is a private, non-commercial foundation (founded in 1943) providing knowledge and competence both to the private and public sectors. BI Norwegian Business School is a self-owned foundation whose purpose is to conduct education and research at a high international level within management, administration, economics and marketing. BI is a strong player on the international arena as well: through its operations in China, Lithuania and Australia, through its exchange agreement with a more than 140 universities all over the world, and through its international programmes taught entirely in English in Norway.
Read less