Read more about this program on the school's website
Program Description
The Master of Science in Business and Management (MBM) is designed for new and recent graduates from any discipline with little or no work experience who wish to gain a business and management qualification to pursue a career in management on strategic level.
The study programme can be completed within 12 months and provides students with the opportunity to study at two universities in two countries: Fontys University of Applied Sciences (The Netherlands) and Plymouth University (United Kingdom). Additional international experience can be gained by writing your dissertation (master thesis) at a company anywhere on the globe.
The MBM brings you up to speed in the terminology, techniques and skills required to become a successful business leader. It enables you to develop key management, strategy and analytical skills, with the opportunity to specialise in a specific subject area relevant to your current or future career.
MBM degree holders are working all over the world, from family-owned businesses to the biggest multinationals as well as semi-governmental organisations. Some examples are: The Kraft Heinz Company, IBM, Ernst and Young, Deloitte, OBI, Government of Bermuda, Philips, DHL International, HP Enterprise Services, National Health Service (UK), Jet Airways (India), WS Atkins (Engineers), PriceWaterhouse Coopers, Nike (South America).
Awarded Degree
Upon successful completion of these terms, you will be awarded with the British degree 'Master of Science in Business and Management' (awarded by the Plymouth University). This master programme is accredited by the British Government's Quality Assurance Agency (QAA) and is recognised around the globe as a leading educational qualification.
Specialisation
Despite the broad coverage of the MBM, you can specialise in a specific business field by choosing both the elective and the topic for your master thesis from a particular module grouping (subject to availability). The degree awarded will be a specialist MBM. The number of specialisations available depend on demand and may include:
MBM (Finance)
MBM (International Business)
MBM (Operations and Global Supply Chains)
MBM (Marketing)
Programme structure
The MBM is split up in three terms: Term 1 is offered in Venlo (The Netherlands), term 2 in Plymouth (UK) and term 3 is devoted to your master thesis and can be completed anywhere.
During the first term you attend lectures and tutorials for core modules that have been selected to provide you with a fundamental underpinning in the area of business and management. The second term commences with an intensive introduction to your master thesis and associated research methods training. Additionally, you pursue two core modules after which you choose one elective module. During the third term, you work independently to carry out your dissertation (master thesis). You will receive guidance from a member of academic staff, appointed as your supervisor.
Admission Requirements
A bachelor degree obtained in the Netherlands, a UK degree or equivalent qualification. Alternatively, qualifications and experience that demonstrate you can meet the challenges of the programme. For non UK and non Fontys students, an IELTS score of at least 6.5 is required.
Last updated Nov 2019
About the School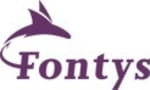 Fontys provides education and research. As a broad-based university, we are the largest public knowledge institute in the southern Netherlands.
Fontys provides education and research. As a broad-based university, we are the largest public knowledge institute in the southern Netherlands.
Read less