Master of Science in Business Economics - Accountancy
Home ›
MSc ›
Master of Science in Business Economics - Accountancy
Read more about this program on the institution's website
Program Description
Course content
The Business Economics program is aimed at students interested in the business scene. It prepares them for the active and flexible fulfillment of a wide range of tasks in the financial, industrial, trade and service sectors in which companies and social profit organizations operate. Students become acquainted with almost every functional aspect of the business world: how and why a company is established, how it is financed, how it organizes itself administratively, how it produces goods and services, how it markets and sells those goods and services, how it deals with personnel and how the company's management coordinates and steers all those activities. Emphasis is placed on the inside of the business.

Course structure
The master's program has a modular structure. That means that you will no longer be taught according to the traditional semester system. From now on, your courses will be bundled in four modular blocks of six weeks each. You only have two courses per block which allow you to process the content in a more focused and in-depth manner. The teaching methods are challenging: case studies, group assignments, discussion panels, lectures, business games, etc. At the end of each modular block, you have exams from the two previous courses. During a modular block, you also get interim tests and (group) assignments. As a result, you no longer have exams in January or June. In the second semester, you will receive a practical course that fits with your specialization and in which you become acquainted with the professional field. You will have enough time in the program to work on your master's thesis. In the master's program, there are three disciplines that allow you to tailor your curriculum, according to your own interests, to one functional field.
Accountancy studies the financial reporting process in organizations. On the one hand, financial reporting aims to inform investors, shareholders, employees, customers, suppliers and the government about the organization's performance. Important aspects are the liquidity, solvability, and profitability of the organization. That communication occurs, to a considerable extent, via the annual report. On the other hand, the financial reporting system provides management with indispensable information that allows them to make accurate policy decisions. This discipline studies that last aspect within the Management Control course, while other courses investigate financial reporting based on international reporting standards (IAS/IFRS) and check the reliability of financial reporting. Specific attention is paid to scientific research methods within the field of accountancy. Finally, supervised work sessions aim to integrate scientific research and questions that are relevant to the job. Several courses use a problem-driven methodology in which students analyze and work out specific case studies in small groups.
All students have the opportunity to do an (international) internship. The internship can be added to the program as an elective course.
Finally, the master's dissertation is a very important element. Via that dissertation, you can show that you are able to apply the acquired knowledge to a problem independently.
General course

6 credits

Courses related to the main subject

Audit (6 credits)
Management Control (6 credits)
International Financial Reporting Standards (6 credits)
Research Methods in Accounting (6 credits)
Consolidation (3 credits)
International Standards on Auditing (3 credits)
Accounting in Practice (3 credits)

33 credits
Elective courses
6 credits
Master's dissertation
15 credits
Total
60 credits

Career perspectives
The largest outlet for Business Economics graduates is the business world. We find graduates in every possible position within companies and social profit organizations. Most graduates start their career in the discipline that they choose in the master's program. After a few years, this often shifts. Some graduates are given greater responsibilities within the original field and become a Marketing Manager or Financial Director. Others expand their career within a different functional field or are promoted to general management posts. The broad orientation of the program makes such career moves easier. A significant number of graduates choose what is called an economic profession: accountant, corporate consultant, fiscal advisor, registered accountant, etc. These professions can be practiced as an employee or as a self-employed person. Finally, we also find Business Economics graduates in banks, insurance companies, government services and services close to the government. Some examples of jobs in which Business Economics graduates start: auditor, cost price expert (controller), financial director, financial consultant (IPOs, company acquisitions), marketing manager and market researcher.
Students who are not sure about where to grow their career to can attend the VEK (Flemish Economic Circle) Career Day. This Career Day is the biggest job fair in Belgium which is organized yearly by and for economic students. It presents a wide amount of companies from numerous industries. On this day you get the chance to ask all your questions to the recruiters of the attending companies.

Admission
Diploma requirements
Candidates should have an academic bachelor's degree.
The Business Economics' program consists of 3 learning trajectories: 1. economics and business economics trajectory, 2. quantitative trajectory and 3. methodological trajectory. The candidates' academic background should contain the following components within each learning trajectory:
Economics and Business Economics eg Accounting, Microeconomics, Macroeconomics, Marketing, Finance;
Quantitative trajectory eg Mathematics, Calculus, Algebra;
Methodological trajetory eg Statistics, Econometrics, Research methodology.
Language requirements
English at level B2 is required upon enrolment.
GMAT/GRE
A GMAT and/or GRE score should be included in your application file. Candidates who submit an application file without a GMAT or GRE score have significantly less chance of being admitted.
How to apply
In order to apply, you have to start up the online application procedure.
After completing the online application, you will be required to submit an application package (paper package) before the deadline.
Application deadline
EEA citizens: before June 1st, 2020
Non-EEA citizens: before March 1st, 2020
Tuition fees
EEA citizens: €938,80

Non-EEA citizens: €5624,80
Last updated Aug 2019
About the School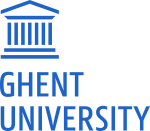 The current faculty of Economics and Business Administration was established on 1 October 1998. Economic education at Ghent University, however, has a much longer history.
The current faculty of Economics and Business Administration was established on 1 October 1998. Economic education at Ghent University, however, has a much longer history.
Read less