Master of Science in Business Analytics
Read more about this program on the school's website
Program Description

Read more about how RIT is tackling the coronavirus crisis here
Overview
Today's businesses collect an incredible amount of data from nearly every customer touchpoint, from point-of-sale transactions, customer service interactions, social media feedback, search engine entries, market research activities, sales data, demographic information, and more. As of now, only a tiny portion of this data is analyzed. By getting a business analytics master's degree, you will become skilled in using big data to create powerful solutions to help companies increase sales, reach new customers, develop new products, enhance customer experiences, and more. You will acquire a broad and in-depth training in multiple disciplines related to business analytics, including management information systems (MIS), marketing, accounting, finance, management, and engineering. The program prepares you to enter one of today's top business careers.
The business analytics program is career-focused. It was developed in conjunction with top employers, such as Intuit, Excellus, and PriceWaterhouse, with a curriculum designed to help students understand and connect contemporary analytics technologies with today's business practices. Students are prepared for positions in such areas as marketing research, analytics, and consulting; digital analytics; web intelligence and analytics; accounting and financial analytics and risk management; supply chain analytics; customer analytics; and consulting.
International Students: F-1 OPT STEM 17-Month Work Extension
International students receiving the MS in business analytics degree qualify to apply for a 17-month work extension to their OPT (Optional Practical Training) period. This extension means that students could be eligible for up to two and a half years of work in the United States.
The extension is exclusive to qualifying STEM (science, technology, engineering, or math) focused programs. The MS in business analytics program qualifies for an F-1 OPT STEM Extension, under the CIP Code 27.0103-Analysis and Functional Analysis in the 2012 STEM-Designated Degree Program List published by the U.S. Immigration and Customs Enforcement (ICE) office. For more information, please visit the U.S. Citizenship and Immigration Services (USCIS) webpages: Understanding F-1 OPT Requirements and Questions and Answers: Extension of Optional Practical Training Program for Qualified Students.
Industries
Commercial Banking and Credit
Internet and Software
Investment Banking
Management Consulting
Curriculum
Business analytics, MS degree, typical course sequence
First Year
MGIS-650 Introduction to Statistical Analysis and Data Analytics
BANA-680 Data Management for Business Analytics
FINC-780 Financial Analytics
BANA-780 Advanced Business Analytics
MKTG-768 Marketing Analytics
BANA-785 Business Analytics Experience (Capstone)*
Analytics Electives*
Free Elective*
* The Business Analytics Experience (BANA-785), one analytics elective, and one free elective are completed during the summer.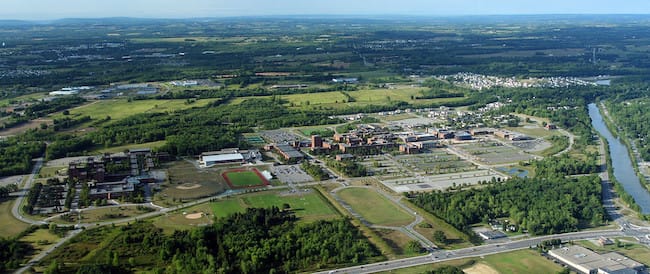 Admission Requirements
To be considered for admission to the MS program in business analytics, candidates must fulfill the following requirements:
Complete a graduate application.
Hold a baccalaureate degree (or equivalent) from an accredited university or college.
Submit official transcripts (in English) of all previously completed undergraduate and graduate course work.
Submit a personal statement of educational objectives.
Submit a current resume or curriculum vitae.
Submit scores from the Graduate Management Admission Test (GMAT) or Graduate Record Exam (GRE) (GMAT preferred),
International applicants whose native language is not English must submit scores from the TOEFL, IELTS, or PTE. A minimum TOEFL score of 92 (internet-based) is required. A minimum IELTS score of 7.0 is required. The English language test score requirement is waived for native speakers of English or for those submitting transcripts from degrees earned at American institutions.
Last updated May 2020
About the School
With more than 80 graduate programs in high-paying, in-demand fields and scholarships, assistantships and fellowships available, we invite you to take a closer look at RIT. Don't be fooled by the word ... Read More
With more than 80 graduate programs in high-paying, in-demand fields and scholarships, assistantships and fellowships available, we invite you to take a closer look at RIT. Don't be fooled by the word "technology" in our name. At RIT, you will discover a university of artists and designers on the one hand, and scientists, engineers, and business leaders on the other – a collision of the right brain and the left brain.
Read less