Master of Science in Business Analytics (MSBA)
Read more about this program on the school's website
Program Description
The Master of Science in Business Analytics (MSBA) program at NDSU will provide you with the business analytics skills, tools, and methodologies you need to transform data into effective decision-making. Most MSBA courses are offered one evening a week in 8-week sessions. Other courses are offered online. The program requires 30 credits for completion. Students can enroll full-time to finish in one year, or they can enroll part-time and finish in two years.
Program Highlights
High-touch, High-tech delivery

Variety of classroom formats
Hands-on training
Cutting-edge analytics tools and methodologies

Relevant and In-Demand

Designated as a STEM program

Affordable

Competitive tuition and unbeatable value

Collaborative

Partnering with Computer Science and Statistics programs to offer a wide range of courses

Flexible

Most courses offered one evening per week during eight-week sessions—or in online or hybrid formats
Attend full-time to finish in one year, or part-time to finish in two years (30 total credits required)

High Quality

AACSB accreditation putting NDSU's College of Business in the top 5% of business schools in the world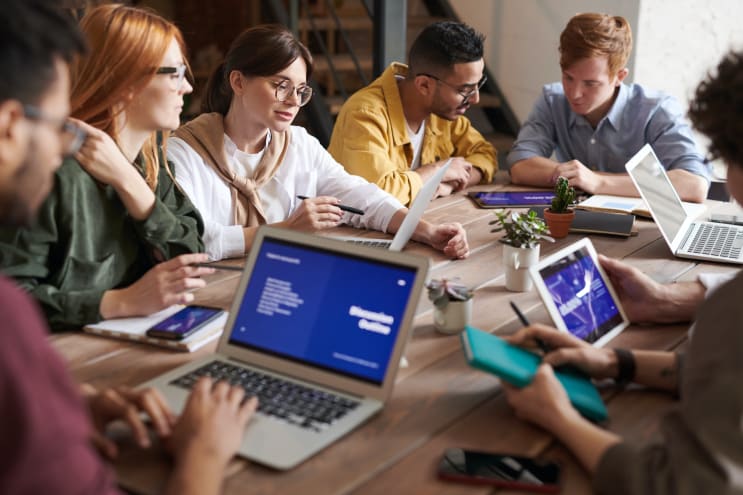 Admission Requirements
Graduate Application Requirements
Complete the Online Application. The application fee is $35. You will be prompted to pay the fee when you have completed all of the required fields in the online application. If you choose to apply to more than one graduate program, you must submit a separate application using a new email address, statement of purpose, and $35 application fee.
A Statement of Purpose is required for certificate and degree programs. State your reasons for pursuing graduate study, specifying your special interests within your chosen discipline, and including your background preparation in that area. Mention any relevant skills or experience that you have acquired. Please refer to your intended program page to see if it has any additional requirements regarding the statement.
Official transcripts (transcripts in a sealed, stamped envelope from the granting institution and signed by the school official responsible for issuing such records, i.e. Registrar or Controller of Examinations) of all previous undergraduate and graduate records must be received by the Graduate College before the application file is considered complete. When a transcript is submitted in advance of completion of either undergraduate or graduate studies, an updated transcript showing all course credits, grades, and degree completions must be provided prior to initial registration at NDSU.
Online letters of recommendation are required before action is taken on any application. Three recommendations are required unless otherwise noted. We do not accept paper, emailed, or faxed letters.
Programs requiring or recommending Graduate Record Examination (GRE) or Graduate Management Admission Test (GMAT) scores are indicated on their information pages. Minimum TOEFL (Test of English as a Foreign Language) or IELTS (International English Language Testing System) scores by the program are also listed on English Language Test Score Requirements under "Additional Information".
GMAT/GRE
In addition to the Graduate School application requirements, the GMAT/GRE is required. Individuals seeking admission to the MSBA program may request a waiver of the GMAT/GRE requirement if they meet one of the following requirements:
The applicant holds a terminal degree (e.g., Ph.D., MD, JD).
The applicant has a minimum of five (5) years of recent, post-bachelor's, full-time, professional work experience that is relevant to business analytics and data science.
Appropriate documentation (i.e. official transcript, Statement of Purpose, resume) is required to be uploaded to the application file. It does not, however, guarantee a waiver. Applicants should request the waiver in their Statement of Purpose and provide the rationale for the waiver request. Applicants are reviewed on a case-by-case basis, and waiver approval is determined at the discretion of the MBA program coordinator.
Degree Requirements
MSBA Program Curriculum (30 credits):
Data Analysis Foundations, 5 credits
CSCI 765: Introduction To Database Systems, 3 credits
STAT 725: Applied Statistics, 3 credits
Business Analytics Foundations, 8 credits
MBA 722: Marketing Analytics and Customer Intelligence, 2 credits
MBA 723: Digital Marketing, 2 credits
MBA 751: Business Analytics Concepts, 2 credits
MBA 752: Business Analytics Strategy, 2 credits
MBA 753: Business Analytics Methods, 2 credits
Business Analytics Advanced Courses, 8 credits
MIS 720: Visualization and Reporting, 2 credits
MIS 740: Advanced Business Analytics Methods, 2 credits
MIS 790: Graduate Seminar, 1-5 credits
Business Analytics Focus and Field Experience, 9 credits
MIS 795: Field Experience, 5 credits
Electives - choose from the approved list or with advisory's approval, 3 credits
Last updated Jul 2020
About the School

We are a nearly 14,000 student-focused, land-grant, research university located in Fargo, North Dakota. NDSU offers 100 undergraduate majors, more than 50 doctoral programs and more than 80 master's d ... Read More
We are a nearly 14,000 student-focused, land-grant, research university located in Fargo, North Dakota. NDSU offers 100 undergraduate majors, more than 50 doctoral programs and more than 80 master's degree programs.
Read less