Program Description
About
The M.S. in Biology is designed to prepare students for graduate or professional studies as well as for entering the job market. Students can pursue a general Masters degree or choose from one of three concentrations: molecular/cellular biology, microbiology or medical microbiology. Students choosing the general Masters degree design their course of study, with the approval of their advisor, and can vary from sustainability, ecology, systematics, environmental studies, or developmental biology.
Students may choose one of two pathways to complete the degree: (1) complete a research project under the advisement of one of the faculty members, and write and successfully defend a thesis based upon that research; or (2) take a comprehensive examination based upon the coursework completed. The general Master's degree and the three concentrations have sets of required core courses (see Course of Study) which the student must complete; additional coursework is completed from elective classes.
Students who elect to complete a thesis must complete a total of 30 credits (core plus electives). Students who elect to take the comprehensive examination must complete a total of 36 credits (core plus electives). For qualified students, financial aid packages are available in the form of graduate assistantships for teaching and research. These assistantships provide a stipend for the student and cover the cost of tuition for up to 9 credits per semester. Students can receive these assistantships for a maximum of four semesters.
A master of science degree can be used as a steppingstone for multiple career paths. Students may further their scientific pursuits by continuing on to earn a Ph.D. in the biological sciences. Alternatively, students may enter the workforce and be employed in research laboratories in pharmaceutical and biotechnology companies, hospitals and federal and state agencies.
Successful graduates also may choose to enter medical, osteopathic, veterinary or dental schools to obtain professional degrees. In addition, students can choose from a wide variety of health-related fields, such as physical therapy, nursing, genetic counseling, radiologic technology, to name a few. Biology majors are encouraged to develop specific career objectives while pursuing their graduate studies. Departmental advisers will assist students in exploring career possibilities and in devising a personalized plan of study that will best prepare them for their career goals.
Admission Requirements
To be admitted to this program you must:
Have completed a bachelor's degree with a grade point average of 3.0 or greater.
Have completed at the undergraduate level (1) six advanced courses in biology, (2) one year of college mathematics including at least one semester of calculus, (3) one year each of inorganic and organic chemistry, and (4) one year of college physics. Deficiencies in any of these qualifications may be removed during the first year of graduate study without credit.
International students: (1) Must complete the equivalent of a four-year bachelor's degree. (2) Submit all records translated into English and have the original record, or copies of the original, certified or attested to by an official of the school issuing the record, or by the Consulate/Ministry of Education of the issuing country. (3) Submit a course-by-course evaluation, completed by an acceptable international credential evaluation agency, for all transcripts/mark sheets from colleges or universities outside of the United States. (4) Submit an official copy of the Test of English as a Foreign Language (TOEFL) administered by the Educational Testing Service or the International English Language Testing System (IELTS) examination.
Transfer students must present an overall grade point average of 3.0 and submit official transcripts for the attended college(s).
Submit a completed application to the Office of Admissions (see Submitting an Application for Admission).
Submitting an Application for Admission
All applicants must apply for admission to LIU Brooklyn. Please apply online at My LIU or use the Apply Now link in the top navigation bar. For more information on the admissions process, visit the Office of Admissions website.
Fully matriculated students may begin their research projects after defending their thesis proposals before a committee of graduate biology faculty. An oral defense of the completed thesis before a committee of the graduate faculty of the department is required.
All graduate students are required to attend the regularly scheduled seminars given by the Department of Biology. Students will be responsible for answering comprehensive questions relating to those seminars that are relevant to their graduate courses.
Last updated Mar 2020
About the School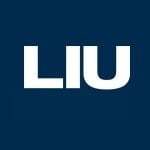 Long Island University's mission is to provide excellence and access in private higher education to people from all backgrounds who seek to expand their knowledge and prepare themselves for meaningful ... Read More
Long Island University's mission is to provide excellence and access in private higher education to people from all backgrounds who seek to expand their knowledge and prepare themselves for meaningful, educated lives and for service to their communities and the world.
Read less