Master of Science in Atmospheric Sciences, Oceanography and Climate
Home ›
MSc ›
Master of Science in Atmospheric Sciences, Oceanography and Climate
Program Description
Thinking about studies and a career in climate change, weather predictions or environmental challenges? Our MSc program lets you customize your studies and apply your knowledge in mathematics, physics, and chemistry to understand the atmosphere and the oceans.
Through this interdisciplinary program, you will get a broad comprehension of how physical and chemical processes influence the Earth's climate and how we can explain the relationship between human activity and climate change.
First-class education and a close connection to frontline research:
Building on the broad scientific expertise at the Department of Meteorology, these two years of full-time studies (120 credits*) offer you an opportunity to specialize in disciplines like classical dynamical meteorology, atmospheric physics, atmospheric chemistry, environmental research, and oceanography.
At Stockholm University, being one of the 100 highest-ranked universities in the world, we are keen to have a close relationship between education and ongoing, frontline department research. That is why all of our teaching staff are researchers within their respective fields.
Familiar and dynamic learning environment: When studying at this quite small department, you will soon come to notice that there is a very familiar culture between students and teachers. The studies are varying and lectures are mixed with experimental laboratory work such as weather forecast- and climate modeling, field measurements of ozone and observations from our own roof located weather station.
*The Swedish credit system is compatible with the European standard ECTS. 30 ECTS is equivalent to one semester of full-time studies.
Program structure
The wide range of elective courses allows you to design an individual study plan with guidance from the study adviser. All courses have a base in the research carried out at the department, which provides you with a solid scientific foundation regardless of what specialization you prefer. In addition to this, it is optional to use 30 credits for courses at another department, university or through a traineeship outside the university. The final component of your studies is a degree project, where you independently plan, perform and report a research project under the supervision of one of our researchers.
Students without sufficient knowledge in Meteorology from their Bachelor studies are provided with introductory courses. These are compulsory and included in the first semester of the MSc program.
Meteorology I, 15 credits - basics on atmospheric thermodynamics, radiation, and chemistry
Meteorology II, 7.5 credits - basics on dynamic meteorology
Career prospects
Due to the challenges of a changing climate facing society, qualified knowledge is highly demanded by different sectors of the labor market. With a Master of Science degree in Atmospheric Science, Oceanography and Climate, your employment options are extensive. Besides the option of doctoral studies, our graduate students work within meteorological institutes, the Swedish Armed Forces, weather services, industries and authorities on a local, national and global level.
Scholarships and funding
The scholarship scheme at Stockholm University is aimed at especially qualified students coming from countries outside of EU/EEA/Switzerland and who are required to pay tuition fees for studies.
The Swedish Institute Study Scholarships target highly-qualified students from certain countries. The scholarships will be awarded for master's studies in Sweden, starting in autumn and cover both living costs and tuition fees.
You are also encouraged to investigate what scholarships are available through your university, government or international organizations.
Entry requirements
A Bachelor's degree in Physics, Meteorology, Oceanography or a Bachelor's Degree in Natural Sciences with at least 90 credits in Physics and Mathematics including at least 30 credits in Mathematics and 30 credits in Physics.
Knowledge equivalent to Swedish upper secondary school course English B/English 6.
Last updated Feb 2020
About the School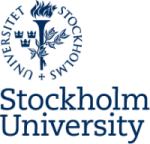 The Faculty of Science at Stockholm University is the largest science faculty in Sweden and is among the top hundred science faculties in the world on the Shanghai ranking. The Faculty offers top-clas ... Read More
The Faculty of Science at Stockholm University is the largest science faculty in Sweden and is among the top hundred science faculties in the world on the Shanghai ranking. The Faculty offers top-class education in a number of programs and courses, at the Master's level more than 30 study programs are given in English.
Read less