Master of Science in Aquaculture
Home ›
MSc ›
Master of Science in Aquaculture
Program Description
Aquaculture is defined as the production of aquatic plants and animals for human consumption. Under the pressure of the increasing world population on the one side and the stagnating or even declining fishery landings on the other side, aquaculture is considered as the only option to respond to the growing demand for healthy and sustainable seafood.
Commercial aquaculture is a relatively young, diverse and dynamic bio-industry with growth figures exceeding any other traditional primary production sector.
Modern aquaculture is a strongly research-driven bio-industry requiring constant innovation and highly skilled entrepreneurs. On the other hand, it is also a very diverse discipline with a wide range of involved species (plants, molluscs, crustaceans, fish), climates, environments (freshwater, brackish water, marine), and exploitation modes (developing versus developed economies; subsistence versus business aquaculture).
The MSc in Aquaculture, established at Ghent University in 1991, offers a constantly actualised programme that balances a broad multidisciplinary approach with in-depth research-based training. It prepares its students for fulfilling leading roles in scientific research, as well as in policy-making as aquaculture businesses.
Learning Outcomes
The Master of Science in Aquaculture prepares you to become a highly trained and skilled expert who is able to exploit existing aquaculture potentials in a profitable and sustainable way and to draw and implement strategies for future development in the aquaculture industry. Graduates from all over the world will be able to act as key persons in their own local environment as the program strongly stimulates the transfer of knowledge between Europe and developing countries.
Structure
The programme is conceived along a gradient of increasingly specialized and research-driven courses across the four semesters of the two years' programme.
Semester 1: basic knowledge related to topics such as biology, microbiology, aquatic ecology, statistics is consolidated, broadened and deepened, in order to come to a homogeneous profile of the students.
Semester 2 & 3: focus on specialized aquaculture-related topics underpinned by the expertise of the ARC (especially in terms of live food production and applications and larviculture microbiology). In this semester, students can take an internship in one of our many international partner institutes or companies around the world.
Semester 4: dedicated to thesis work which is generally integrated within ongoing research projects, thus providing the student with a broader context of current research and applications.
Students advance their presentation techniques, communication skills and other generic skills through a variety of for teaching forms other than classical classroom teaching (e.g. practical exercises; case-study approaches, group work, lab work reporting).
Admission Requirements
Each application file is evaluated by an admission board and has to be approved by the Faculty Council and by the Rector's office, irrespective of the diploma obtained.
Applicants must have at least a Bachelor's degree of min. 3 years with good overall scores (at least a second class upper or equivalent) from a university or recognized equivalent.
Applicants must be able to demonstrate through their transcripts basic science training in at least 5 out of 7 of the following fields: (i) Mathematics, including basic statistics; (ii) Physics; (iii) Chemistry; (iv) Biochemistry; (v) Biology; (vi) Microbiology; (vii) Engineering. Some background in aquaculture is recommended too.
Language requirements:
The applicant must be proficient in the language of the course or training programme, i.e. English. The English language proficiency can be met by providing a certificate (validity of 5 years) of one of the following tests: (TOEFL/IELTS predictive tests and TOEIC will not be accepted)
TOEFL IBT 80
TOEFL PBT 550
ACADEMIC IELTS 6,5 overall score with a min. of 6 for writing
CEFR B2 Issued by a European university language centre
ESOL CAMBRIDGE English CAE (Advanced)
Language of instruction is not accepted anymore, except:
applicants who have a diploma (Secondary Education, Academic Bachelor Degree, Master Degree) awarded by a (recognised) institution in the Flemish Community
applicants who are nationals from or have obtained a bachelor and/or master degree in a higher education institute with English as mode of instruction in USA, Australia, New Zealand, United Kingdom, Republic of Ireland or Canada, and in the latter case a certificate that the mode of instruction was English has to be submitted.
Scholarships: VLIR Scholarships are available. See: https://www.ugent.be/bw/en/education/scholarships
More info: https://www.ugent.be/bw/en/education/master-programmes/aquaculture
Last updated Nov 2019
About the School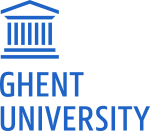 The Faculty of Bioscience Engineering within Ghent University is a European research leader in the field of applied biological and life sciences or bioengineering. We educate generations of scientists ... Read More
The Faculty of Bioscience Engineering within Ghent University is a European research leader in the field of applied biological and life sciences or bioengineering. We educate generations of scientists in leading-edge research and high impact work with governments and communities, industry and NGOs, to support innovation and sustainability in life sciences while managing and protecting natural and man-made ecosystems.
Read less