Master of Science in Applied Statistics
Home ›
MSc ›
Master of Science in Applied Statistics
Read more about this program on the school's website
Program Description

Read more about how RIT is tackling the coronavirus crisis here
Overview
The MS in applied statistics focuses on data mining, design of experiments, health care applications, and the application of statistics to imaging and industrial environments. You'll integrate knowledge learn through engaging courses to solve more complex problems for a wide range of organizations, including industrial, marketing, education, insurance, credit, government, and health care.
The MS program in applied statistics is available to both full- and part-time students with courses available both on-campus and online. Cooperative education is optional. The program is intended for students who do not wish to pursue a degree beyond the MS. However, a number of students have attained doctorate degrees at other universities.
Plan of study
The program requires 30 credit hours and includes four core courses, electives, and a capstone or thesis.
Core courses
Students are required to complete four core courses: Statistical Software (STAT-611), Regression Analysis (STAT-741), Fundamentals of Statistical Theory STAT-731, and Foundations of Experimental Design (STAT-701). Students, in conjunction with their advisers' recommendations, should take the core courses early in the program.
Electives, capstone, or thesis
Elective courses are chosen by the student with the help of their adviser. These courses are usually department courses but may include (or transferred from other universities) up to 6 credit hours from other departments that are consistent with students' professional objectives. The capstone course is designed to ensure that students can integrate the knowledge from their courses to solve more complex problems. This course is taken near the end of a student's course of study. Students, with adviser approval, may write a thesis as their capstone. A thesis may be 3 or 6 credit hours. If a student writes a 6 credit hour thesis, he/she would be required to complete four elective courses instead of five.
Areas of Concentration
Predictive Analytics
Data Mining/Machine Learning
Industrial
Clinical Statistics
Industries
Insurance
Government (Local, State, Federal)
Investment/Portfolio Management
Health Care
Defense
Scientific and Technical Consulting
Biotech and Life Sciences
Telecommunications
Typical Job Titles
Quality Engineer
Reliability Analyst
Quality Manager
Statistical Consultant
Continuous Improvement Engineer
Data Science Consultant
Curriculum
Applied Statistics, MS degree, typical course sequence
First Year
STAT-611 Statistical Software
STAT-631 Foundations of Statistics Theory
STAT-641 Applied Linear Models - Regression
STAT-642 Applied Linear Models - ANOVA
Electives
Second Year
Electives
STAT-790 Capstone Thesis/Project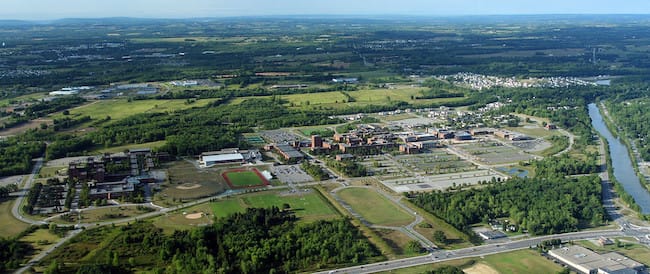 Admission Requirements
To be considered for admission to the MS program in applied statistics, candidates should fulfill the following requirements:
Complete a graduate application.
Hold a baccalaureate degree (or equivalent) from an accredited university or college.
Have a satisfactory background in mathematics (one year of differential equations and integral calculus) and statistics (two courses in probability and statistics).
Submit official transcripts (in English) of all previously completed undergraduate and graduate course work.
Have knowledge of a programming language.
Have a minimum cumulative GPA of 3.0 (or equivalent) (recommended but not required).
GRE scores are not required. However, in cases where there may be some question regarding the capability of the applicant to complete the program. Applicants may be asked to submit scores to strengthen their application.
Submit a current resume or curriculum vitae.
Submit two letters of recommendation from academic or professional sources.
International applicants whose native language is not English must submit scores from the TOEFL, IELTS, or PTE. A minimum TOEFL score of 79 (internet-based) is required. A minimum IELTS score of 6.5 is required. The English language test score requirement is waived for native speakers of English or for those submitting transcripts from degrees earned at American institutions.
Last updated May 2020
About the School
With more than 80 graduate programs in high-paying, in-demand fields and scholarships, assistantships and fellowships available, we invite you to take a closer look at RIT. Don't be fooled by the word ... Read More
With more than 80 graduate programs in high-paying, in-demand fields and scholarships, assistantships and fellowships available, we invite you to take a closer look at RIT. Don't be fooled by the word "technology" in our name. At RIT, you will discover a university of artists and designers on the one hand, and scientists, engineers, and business leaders on the other – a collision of the right brain and the left brain.
Read less