Master of Science in Analytical Chemistry
Home ›
MSc ›
Master of Science in Analytical Chemistry
Program Description
The need to measure the presence of chemical compounds increases exponentially. Synthesis products for pharmaceutical manufacture, proteins in biological systems, environmental contaminants in complex samples and trace elements in anti-doping are just examples of fields where analytical chemists are needed. Our research connected MSc program is aimed at students who want a broad and deep knowledge of modern analytical techniques and how to interpret and process measurements.
Reasons to choose Stockholm University
High-quality education in close connection to front line research
Our MSc program is connected to the various internationally recognized research areas at the Department of Environmental Science and Analytical Chemistry. Our department is Sweden's largest in analytical chemistry and our research profile includes:
Ambient and indoor air
Particle analysis
Exhaust emissions
Environmental analysis
Proteomics
Multivariate data analysis
Chromatography
With all teachers being active researches, students are introduced to the different research fields through lectures, seminars and laboratory work.
Student-centered teaching with broad lab experience
Our student groups are small, which is valued by staff and students as it creates a familiar and informal learning environment with good individual support. The activities of our department are concentrated in research on:
Sampling
Separation methods
Chemometrics
Process control
Analysis methods of organic and inorganic trace elements
These are skills that we aim to transfer to our students and we focus the main part of our courses on laboratory projects.
Chromatograph / Unsplash
Program structure
Our MSc program is designed to give you a broad knowledge and understanding of analytical chemistry with in-depth knowledge in a chosen field. Through active lab work, you will gain proficiency in:
analytical methods and techniques for sampling
separation and spectroscopy
instrumental techniques
handling, processing, and evaluation of data
During your second year, you complete your MSc studies with a degree project and an elective course. The degree project is an opportunity for you to apply and develop your acquired knowledge in analytical chemistry by independently plan, carry out and report a research project. This is done within one of our research groups or through an external part of the industry.
The program outline is illustrated below. Please note that this outline can be subject to changes.
The Swedish credit system is compatible with the European standard ECTS. 30 ECTS is equivalent to one semester of full-time studies.
First year
Analytical Chemistry, Advanced separation methods, 15 credits
Analytical Chemistry, Mass Spectrometry, 15 credits
Analytical Chemistry, Chemometrics, 15 credits
Analytical Chemistry, Bioanalytical Chemistry, 15 credits
Second year
Elective course*, 15 credits
Degree project, 45 credits
Examples of recent degree projects
Formation of skin sensitizing (contact allergenic) fragrance monoterpenoid hydroperoxides under different conditions.
Target, suspect and non-target screening of textiles and wastewater.
Analysis of polycyclic aromatic compounds in olive oils.
Career prospects
With a degree from this program, you will be well prepared for solving complex chemical challenges. An MSc degree from Stockholm University provides an excellent foundation for Ph.D. studies but your qualifications are also demanded in diverse fields such as process development, data consulting business or chemical agencies.
Apart from a continued academic career, our alumni are also found in operations like Swedish Match, Sandvik Coromant, World Anti-Doping Agency, SweTox, QualySense, and the pharmaceutical industry.
Why Stockholm University?
Studying at Stockholm University makes a difference
Stockholm University is one of the 100 highest-ranked universities in the world and Sweden's largest institution of higher education with top-quality education and outstanding research in a wide variety of fields.
Our campus is situated in the Royal National City Park, just minutes away from the center of Stockholm city. Stockholm has recently been rated the safest capital in Europe and is famous for its many green and clean areas. Stockholm is leading in areas such as social welfare, equality, IT, sustainability and innovation. Known for being an open society, Sweden is also ranked second in the world in the Social Progress Index.
Eligibility requirements
Bachelor's Degree with at least 90 credits in Chemistry, including some documented background in analytical chemistry.
Knowledge equivalent to Swedish upper secondary school course English B/English 6.
Application and tuition fees are required unless you are EU/EEA citizen or have long-term/permanent residency status in Sweden (or temporary residency for reasons other than studies).
Last updated Feb 2020
About the School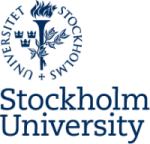 The Faculty of Science at Stockholm University is the largest science faculty in Sweden and is among the top hundred science faculties in the world on the Shanghai ranking. The Faculty offers top-clas ... Read More
The Faculty of Science at Stockholm University is the largest science faculty in Sweden and is among the top hundred science faculties in the world on the Shanghai ranking. The Faculty offers top-class education in a number of programs and courses, at the Master's level more than 30 study programs are given in English.
Read less