Master of Science in Aerospace Systems Engineering
Home ›
MSc ›
Master of Science in Aerospace Systems Engineering
Program Description
The Master of Science in Aerospace Systems Engineering (M.S.A.S.E.) program is designed to provide graduate study opportunities focused on theoretical study and practical experience in aerospace systems engineering that will effectively prepare them for the job markets or further doctoral study. The M.S.A.S.E. program differs from traditional Aerospace Engineering programs in that it requires breadth via the requirement of cross-disciplinary study modeled after our highly ranked Ph.D. program and thus forms both the strongly needed systems understanding required in modern aerospace programs as well as a natural stepping stone for a Ph.D. program.
Why Choose Aerospace Systems Engineering?
The Department of Mechanical and Materials Engineering offers a graduate program leading to a Master of Science in Aerospace Systems Engineering (MSE). The graduate program is non-traditional by requiring an interdisciplinary minor in an aerospace relevant area.
Facilities
Graduate students have access to a wide range of modern facilities including classrooms, laboratories, and computer systems. Labs include wind tunnels, materials testing labs, structural testing labs, controls labs, etc., per students' program of study. Computational facilities include numerous Sun, DEC, and Silicon Graphics fileservers and workstations; X-windowing terminals; and personal computers. Access is also available to the Ohio Supercomputer via the Ohio Academic and Research Network (OARNET). Further, many students will leverage proximity to the Air Force Research Lab by using labs and computer equipment at Wright-Patterson Air Force Base, subject to Air Force approval.
Research
Research in aerospace engineering is focused on fields of engineering leveraged for application to flight. Depending on faculty support, funding and interest of the student, students may participate in the Micro Air Vehicles lab, the Center for Product Reliability and Optimization, or one of the other labs in the college.
Collaborations
The Dayton Area Graduate Studies Institute provides collaboration opportunities through the graduate engineering courses, faculty, and research resources of the Air Force Institute of Technology, the University of Dayton, The Ohio State University, and the University of Cincinnati.
Admissions
Admission Requirements
Students must first satisfy the basic requirements of the Graduate School. This includes having a bachelor's degree in engineering or a related area with an overall undergraduate grade point average of at least 3.4 (on a 4.0 scale).
International students need additional information in a complete admission package (including a TOEFL score minimum 89, IELTS score minimum 6.0, and financial information). International student admission packages are sent to the International Student Admissions Office before forwarding to the department for review and recommendation and will require sufficient evidence that they would be able to obtain employment upon completion (not typically possible for DoD, work which forms the bulk of the Dayton region).
A GRE is required with a combined GRE score of 304 (1000 under the old system) with a quantitative score of 158 or above and an analytical writing GRE score of 3.5 out of 6.0.
Three letters of recommendation.
A personal statement of goals and experience.
Program Learning Outcomes
Demonstrate knowledge of fluid or structural systems related to the aerospace field.
Demonstrate competency in a type of numerical method related to the aerospace field.
Demonstrate engineering competency in one of the following sub‐specialties: Industrial and Human Systems, Sensors and Signals, Materials and Nanotechnology, Controls and Robotics, Computer Science, or Medical/Biological Systems
Recognize the need for life‐long learning.
Demonstrate their ability to communicate engineering ideas and techniques.
Demonstrate a mathematical competency above that of an undergraduate engineering student.
Graduate Assistantships
The College of Engineering and Computer Science (CECS) offers you and other graduate students a worthwhile financial aid option in the form of graduate assistantships. All academic departments in CECS hire hourly graders, teaching assistants, and recitation teachers. Individual researchers hire graduate students for graduate research assistant positions that typically include both a stipend and tuition remission. All positions are available on a competitive basis. Please indicate your interest in one of these positions at the time of your application.
Last updated Feb 2020
About the School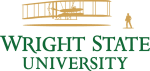 Wright State University is a nationally ranked public university in Dayton, Ohio with more than 15,000 students Offering 295 degree programs, the university is made up of eight colleges, three schools ... Read More
Wright State University is a nationally ranked public university in Dayton, Ohio with more than 15,000 students Offering 295 degree programs, the university is made up of eight colleges, three schools, and a branch campus in Celina, Ohio. Named for the Wright brothers, Wright State University offers an exceptional, affordable education in the American heartland.
Read less